RALLY CHALLENGE PROGRAM
SPRING/SUMMER SUMMARY REPORT
With the 2018 season approaching its climax, we take a look at the development of the two young drivers and the issues that they will face going forward
Following his WRC2 Class victory at WRC Rally Sweden, Takamoto Katsuta has adopted a more critical view of his own abilities and continued to work even harder
Takamoto Katsuta:Winning in Sweden provided me with an inner confidence. For example, in subsequent rallies, even if there were occasions when things didn't go well, I stopped panicking. I learned to think that, if I do what I am supposed to do, then everything will be ok—this was a significant effect of the victory. And, I was able to take this positivity into the following rally—the Rally Il Ciocco, which also serves as the Italian Championship—and squeeze out a good performance there as well. I started my career as a circuit racer, and although the Rally Il Ciocco and the ensuing WRC Tour de Corse in France were both tarmac rallies, these rallies are significantly different to circuit races—despite them both being on paved roads. I learned a great deal at the Tour de Corse in particular. I drove the WRC course in an R5 rally car, and realized once again the difficulties presented by tarmac surfaces—I also recognized that I needed to push my limits further.

If I can compensate for some of the qualities that are required in rallying, then I am convinced that I have the ability to beat all-comers in the future.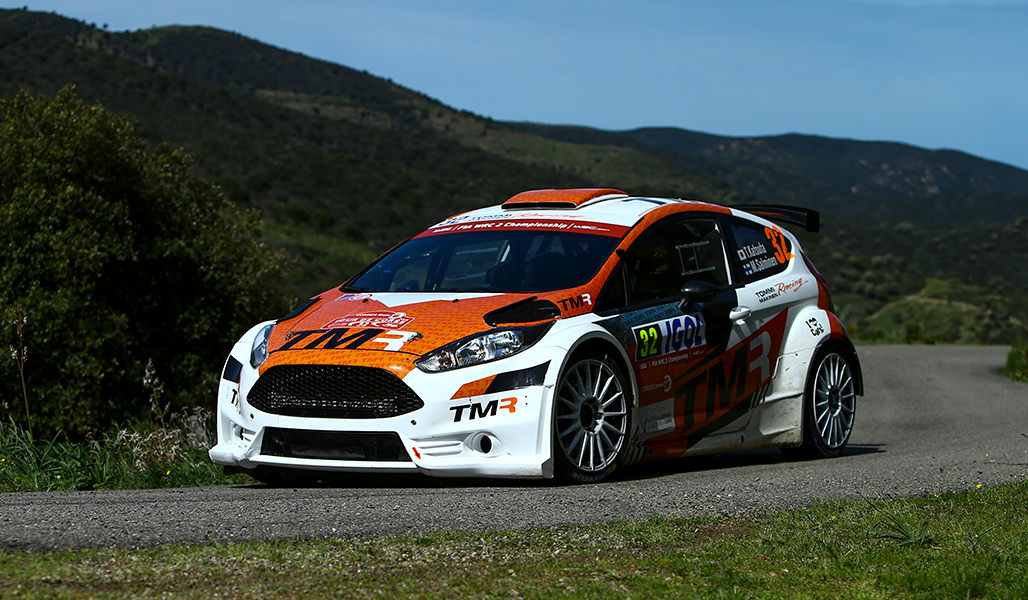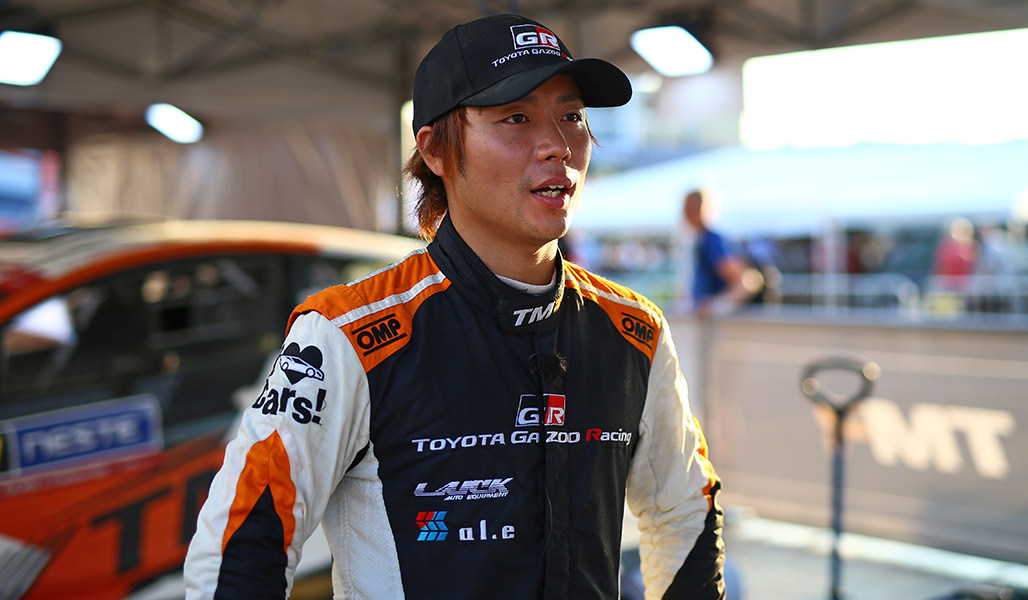 Now that I have participated in a variety of different rallies, I am beginning to realize that the drivers who compete at the WRC level are fast and strong in all conditions—on gravel, in the snow, and on tarmac. In WRC2, there are a number of drivers who combine youth with speed and, to begin with, they all vie to achieve the fastest times. But in the end, it is the same drivers who win over and over again; their experience and strength is on a different level.
Going forwards, the key for me is to improve the accuracy of the new pacenote method I have been using since Rally Sweden. These pacenotes are well suited to high-speed rallies such as Sweden and Finland, and I feel comfortable using them; however, when it comes to gravel rallies—where the cars are more prone to slipping and sliding—I sometimes have difficulties with the pacenotes: there is certainly room for improvement here. It is vital that I use the current pacenote method at future rallies, and master the appropriate braking feeling and sensation of speed when I hear the information provided by the pacenotes. At the moment, when I hear the pacenote information, my braking response is not particularly precise—"I think it was something like this"—and I feel that this is causing me to lose out quite significantly. If I can learn next year and the year after to respond more instinctively, I am confident that my times will improve considerably. On top of this, if I can increase the driving techniques I have at my disposal, I should be able to cope with whatever happens. Expanding my range of skills will enable me to attack, and this will make me even more confident.
Hiroki Arai takes overall victory ahead of local favorites at the 3rd round of the Portuguese National Rally Championship in May. Having now teamed up with a new co-driver, he has seized an opportunity for further growth
Hiroki Arai:In my battles with the top rally drivers so far, I've felt that the biggest difference between us lies in the accuracy of our pacenotes. Also, when the conditions change—if it rains, for example—they are able to respond in a resourceful manner. In my opinion, they have an outstanding ability to deal with any conditions. Since Rally Sweden, the most instructive stage for me was the WRC Rally Italia Sardegna—this was the first rally I participated in with my new co-driver, Jarmo Lehtinen. The biggest issue for us was the pacenotes. English is a second language for both of us, so working out how to make the pacenotes as easy to understand as possible was an important and time-consuming task. We switched to a simpler and easier to understand method than before, and I feel that this has been a positive move for us.
Jarmo used to be a leading WRC co-driver and has a wealth of experience and success, but he does not force his way of thinking on me. He tries to identify what is best for both of us, which makes it extremely easy to work with him, and he is also incredibly adept at creating a good atmosphere inside the rally car itself, so I feel comfortable being around him. In addition, he reads the pacenotes in an almost musical tone and rhythm, and they flow effortlessly into my ears—it was astonishing. Since I started driving with him, I no longer feel tired at all while driving during the longer rallies.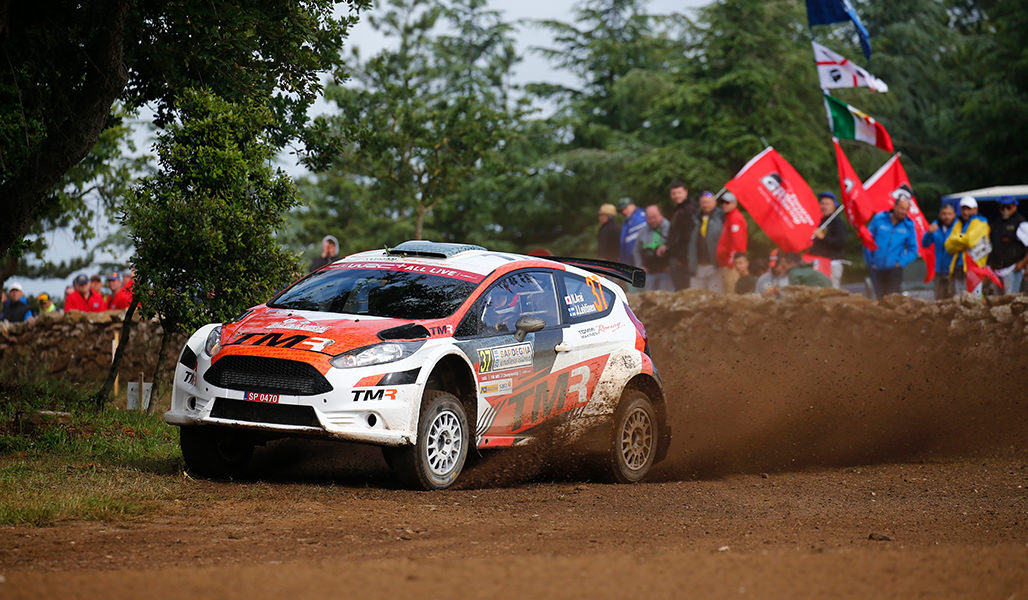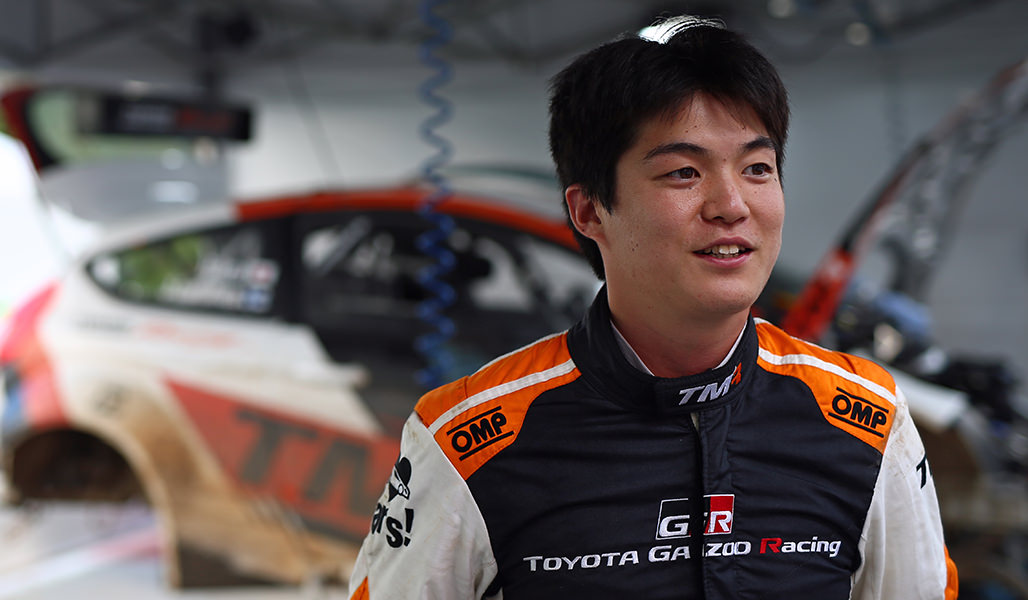 In terms of technical ability, I feel I have improved my braking. Compared to before, I am now able to operate the brakes in a smoother manner. Previously, I used to step strongly and multiple times on the brake pedal in a rather staccato manner; I am now able to smoothly and gradually operate the pedal, and this is a major development. I am working to ensure that the balance of the car does not shift too much between front and rear, and that, instead, the car retains as even a keel as possible. For me, the ideal way of driving is to make up time when exiting corners, even if this means I have to enter them at slightly slower speeds. In fact, this is the way that TOYOTA GAZOO Racing WRT's Ott Tänak drives, and to some extent it is a goal of mine to replicate his style. Going forwards, I intend to drive more smoothly, with as little steering input as possible.
From a mental perspective, I have—in a good sense—become a bit of an idiot! Before, I would become extremely depressed if there was a problem, things would then get worse and I wouldn't be able to recover. Now, however, I understand that there is nothing I can do about things that have already happened, and I'm able to draw a line under them and move on. I think I have become better at refocusing on the matters at hand. Developing the ability to clear my head and concentrate on the next stage is, for me, an extremely significant step forwards.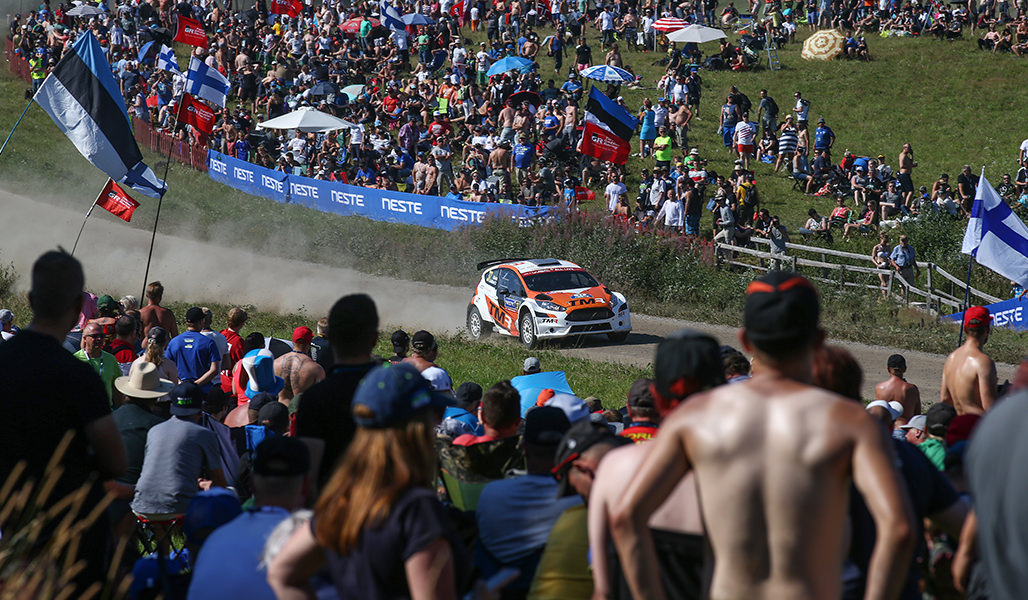 Seeking his best-ever results, Katsuta is forced to retire; he pledges to improve his workrate and making more effort where necessary to ensure a brighter future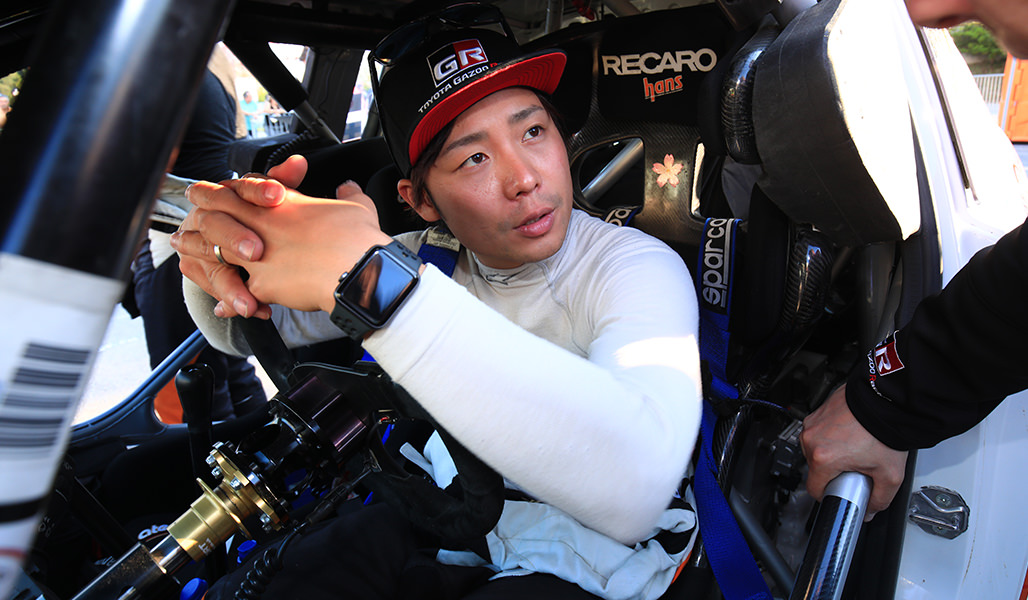 Takamoto Katsuta:Rally Finland is like a home rally for me. This was my third time competing at the event and, to be honest, I was racing for the win. However, I ended up trying too hard on SS2, just after the rally started, and I kept doing things I didn't need to do. In circuit races, it often happens that attacking technical corners too eagerly leads to slower times—the same applies to rallies. When I altered my approach, I was able to fight for position with the winner of last year's WRC2 Rally Finland. Although I couldn't find the ideal balance to begin with, I didn't panic; instead, I thought—"ok, that's not working, so let's try this"—and I was able to adjust my driving style. I think this demonstrates how much I've grown as a driver.
My performance was strong and steady after that. Unfortunately, however, my steering failed when I was landing a jump on SS8—I crashed and I was forced to retire. Of course, I was extremely disappointed that my rally was over so soon. I wanted to race to the end and show what I was capable of. Having said that, the steering failure was nobody's fault—it wasn't the fault of my team, nor was it my own fault. This has helped me draw a line under the incident, and I have no regrets. Although it turned out to be shorter than I had hoped, I feel I was able to drive to my full potential at Rally Finland and, going forwards, I am certain I will have more opportunities to fight for victory.
On the majority of stages at this year's Rally Finland, the roads were narrower than usual. It was a major learning experience for me—how to drive on such courses, and how to create pacenotes—and I was able to identify a number of areas for improvement. The next rally doubles up as the Finnish Rally Championship, but there will be many WRC2-level drivers competing. I will be going for the win again. I want to banish the disappointment of Rally Finland and achieve a strong result. Competing in WRC2 is not my ultimate goal. So, in order to build momentum for the future, I want to work even harder and carefully tick off all the things I am supposed to be doing.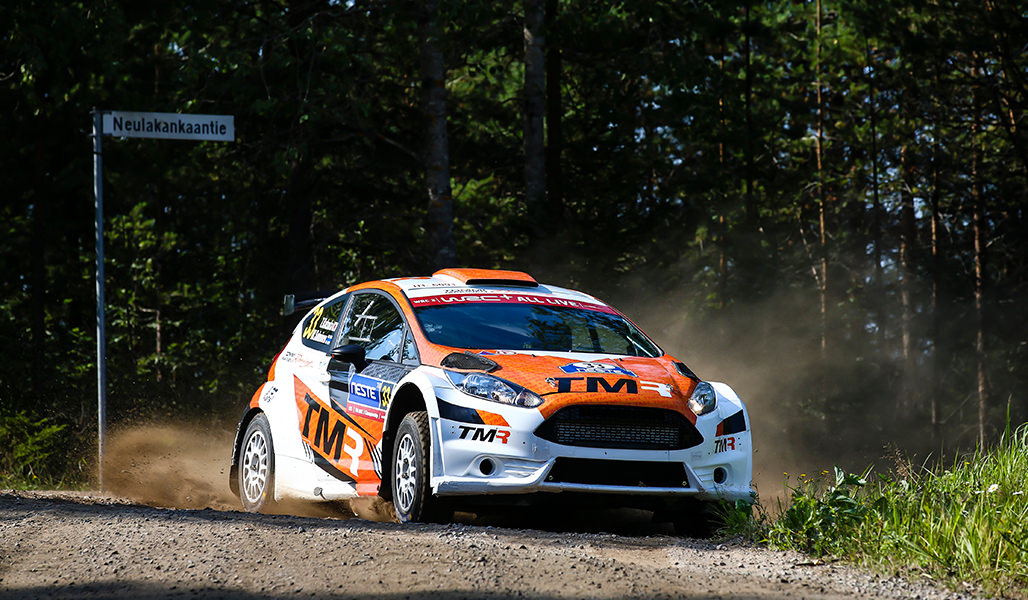 At what could even be called his "home" rally, Arai overcomes numerous problems to finish seventh overall in the WRC2 Class, coming away from this difficult rally with a wealth of experience and new discoveries.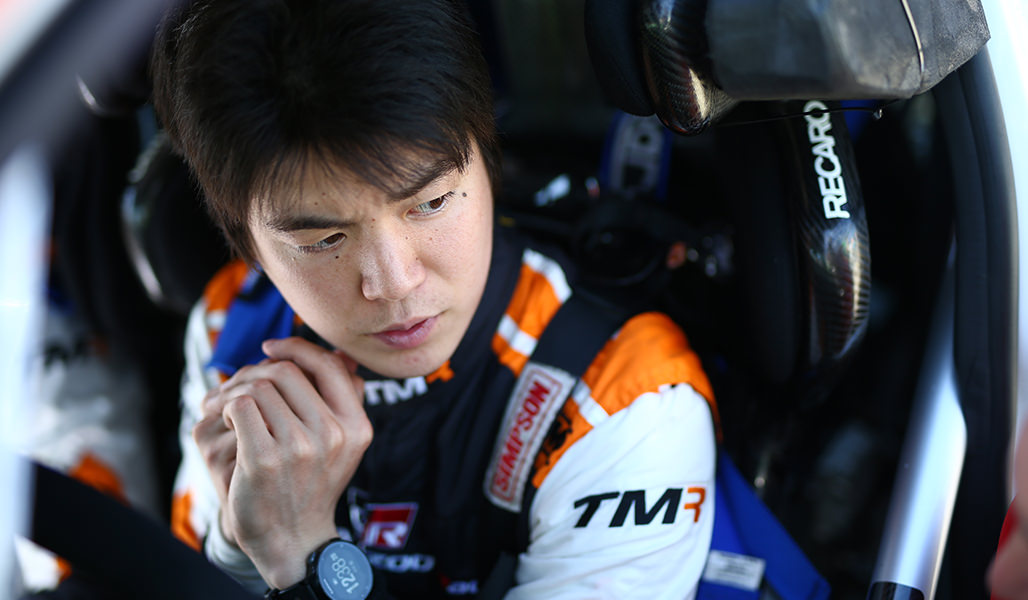 Hiroki Arai:The course layouts at this year's Rally Finland were the most difficult of the editions I have experienced so far. The roads were in very bad condition as well. This was my third appearance at the rally, and I felt dutybound to demonstrate the speed I was capable of. Unfortunately, on Friday I rolled the car over sideways and suffered two punctures. It was a disappointing start. Even after that, I encountered a succession of minor problems. Having said that, a large number of cars were forced to retire, so the fact that I was able to finish the rally and gain additional experience was a big plus. In addition, I completed the final day without making any mistakes and, though the car was heavy because I was carrying two spare tires, I was able to record relatively strong times. This was also a positive for me. Previously, it sometimes happened that my concentration levels would fall on the final day of the rally due to an accumulation of fatigue. But now I no longer get tired, and I am full of energy even on the final day. I feel as if I have finally started to understand how to compete for the full duration of these long rallies.
Finland was my third rally with Jarmo, and our teamwork improved over the course of the event. I was once again made aware of his outstanding skill as a co-driver. To take one example, there was an incident that didn't go as well as I had hoped, and I was trying to identify the cause during the rally; after completing the final stage, Jarmo gave me a piece of advice, saying: "in preparation for the next rally, perhaps you would improve if you do this." And, as it turned out, what he said was identical to what I had been thinking—this impressed upon me just how good his analytical abilities were.
To be honest, I am not yet able to drive at the very highest level. However, I now believe that if everything goes right I have the ability to record perhaps the second fastest time. Jarmo said to me: "I have finally grasped the rhythm—now I know the differences between when you are driving well and when you are driving poorly. I wish we had become partners much sooner." For the next rally, I intend to increase the accuracy of my pacenotes, and make sure the details align to an even greater degree. If I can do this, I believe I will be able to work out where the limits of the car lie and drive with even greater speed. Just the fact that I am now able to say this demonstrates Rally Finland was a meaningful rally that will have a positive bearing on my future performance.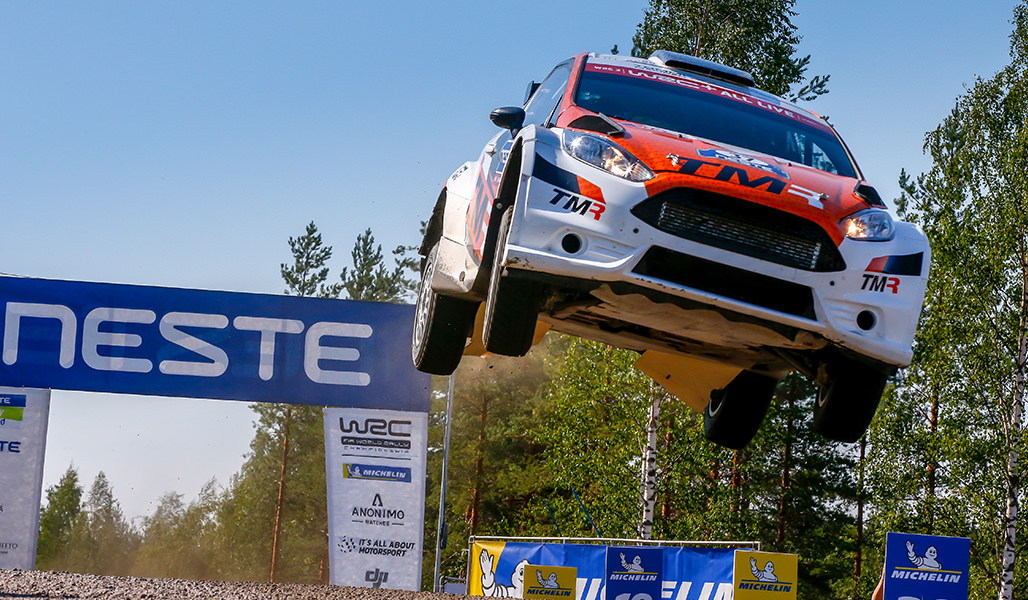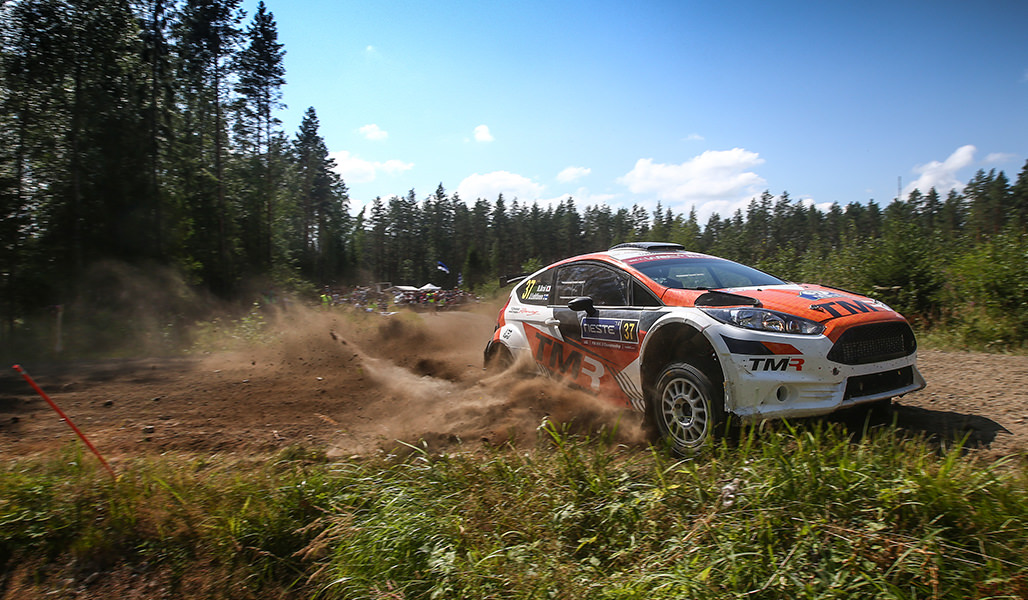 After completing WRC Rally Finland, the two drivers had the chance to test-drive the Yaris WRC: what did they learn from their time in a car that competes at the highest level?
The day after the 2018 WRC Rally Finland, Katsuta and Arai made their way to a gravel course situated roughly 50 kilometers away from where the rally had been held. Thanks to the cooperation of TOYOTA GAZOO Racing WRT, the two drivers were being given their first-ever opportunity to test-drive the Yaris WRC. This was a chance for the drivers to identify and experience first-hand what they required to make the next step up. Katsuta and Arai therefore embraced the challenge of driving one of the world's leading rally cars, one which regularly engages in fierce battles at the top level of the sport.
Takamoto Katsuta:That was incredible! That is my honest reaction. The movement of the car, its responsiveness, the performance of the engine—when I first drove the R5 car, I thought it was amazing, but the Yaris WRC was on another level still. When I was racing on the track and I made my way up the Formula ranks, I remember feeling fear more than joy at the beginning; in contrast, driving the Yaris WRC was massively fun from the beginning. My excitement was far, far greater than any fear I felt. I was delighted. I thought: "the response of the Yaris WRC is superb—it can be driven with so much freedom!" The level of the car's performance is incredible, and I know that its limits are far beyond what I experienced in today's drive. I also realized that the closer the car is pushed to its limits, the less room there is for error—and that this will naturally require greater precision when driving. If I want to extract the full potential from the Yaris WRC, I will have to further evolve my driving style. I was keenly aware that there are many things I still have to learn. As far as the pacenotes are concerned, unless I make them simpler, I don't think I'll be able to cope with the speed of the vehicle. The test-drive was brief, but it was genuinely enjoyable. I have a powerful desire to one day be able to push this car to its absolute limits.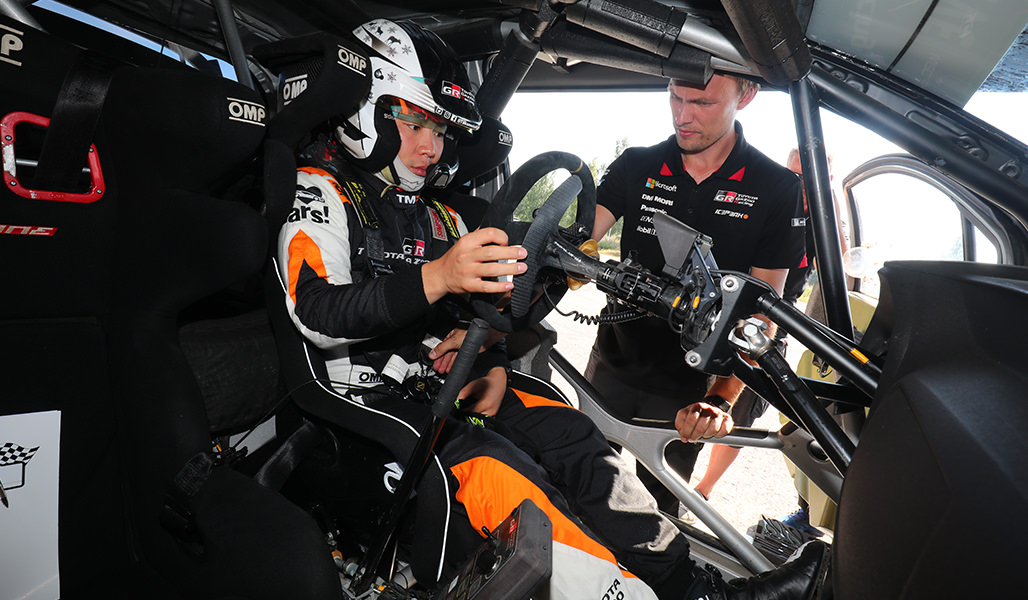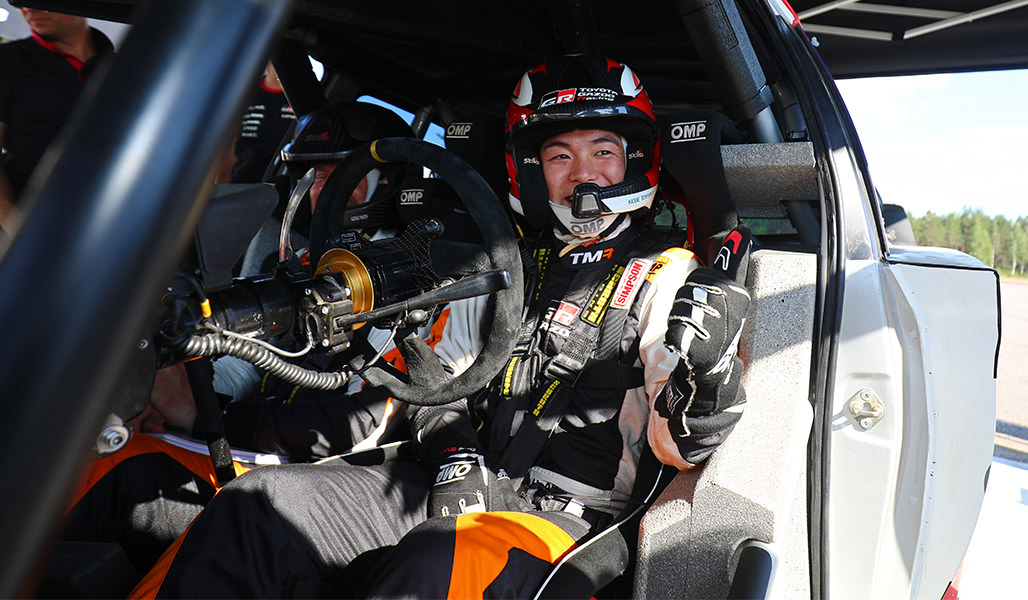 Hiroki Arai:I was so happy at being able to test-drive the Yaris WRC that, even after I had finished, my heart continued to beat quickly for some time. It's been a while since I've felt so excited. What surprised me was that there was nothing difficult about driving the car—the longer I drove, the better I became at controlling it. It was as if the car was telling me, "I want you to steer me like this," and when I listened to what it said, the driving became more and more pleasurable. I felt like I was conversing with the vehicle. The Yaris WRC has an extremely high cornering threshold—when I drove at the same speed as I do in my customary R5 car, the Yaris WRC continued to remain balanced. There was no roll until I stepped on the accelerator and increased the speed—but even then, I felt no fear. And, when I finally approached the limit, the car started sliding and showed me exactly where the limit was. Compared to my regular R5 car, the superior power and torque made it easier to control the balance of the Yaris WRC. I was astonished at just how easy to drive and how fun it was. I still have no idea how far the car can be pushed, but I certainly want to find out. One day, I want to drive the Yaris WRC in an actual rally.