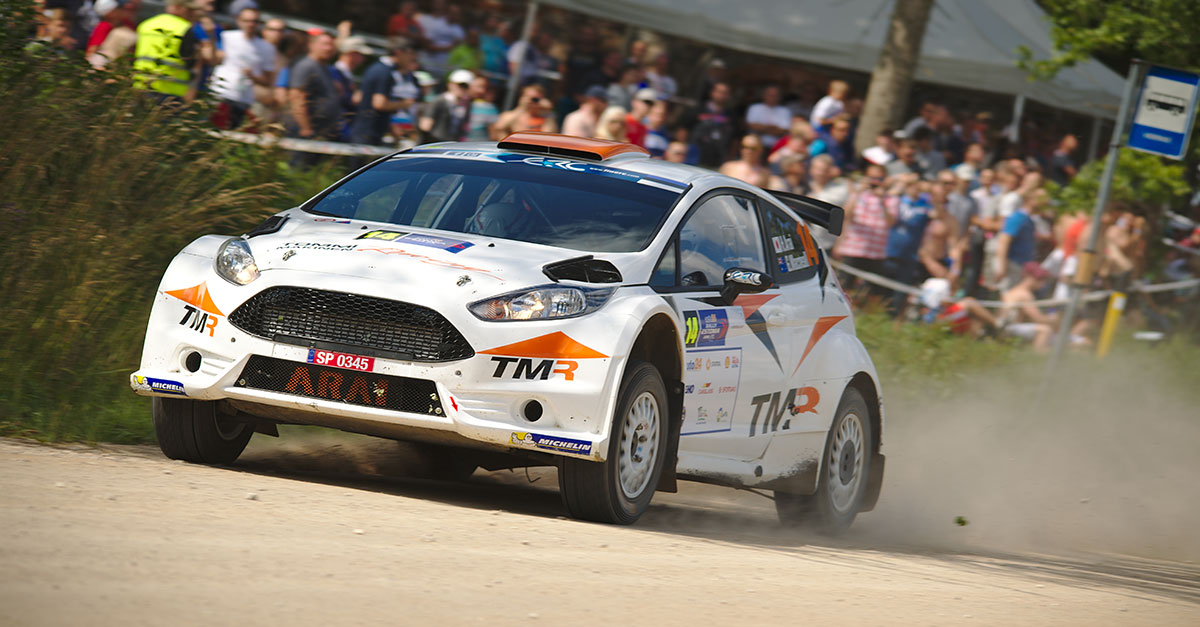 Rally Estonia 15 - 17 July – Tough Lesson for Katsuta and Arai
In approximately one week from now, the Japanese TOYOTA GAZOO Racing Rally Challenge Program drivers Takamoto Katsuta and Hiroki Arai will be competing in the Finnish round of the FIA World Rally Championship, Neste Rally Finland with their Ford Fiesta R5s. Last weekend's Rally Estonia was chosen as their test rally in the build-up for the challenging WRC event, with the length of Rally Estonia and the number of special stages as well as recce and other such practices being similar to those of a WRC rally.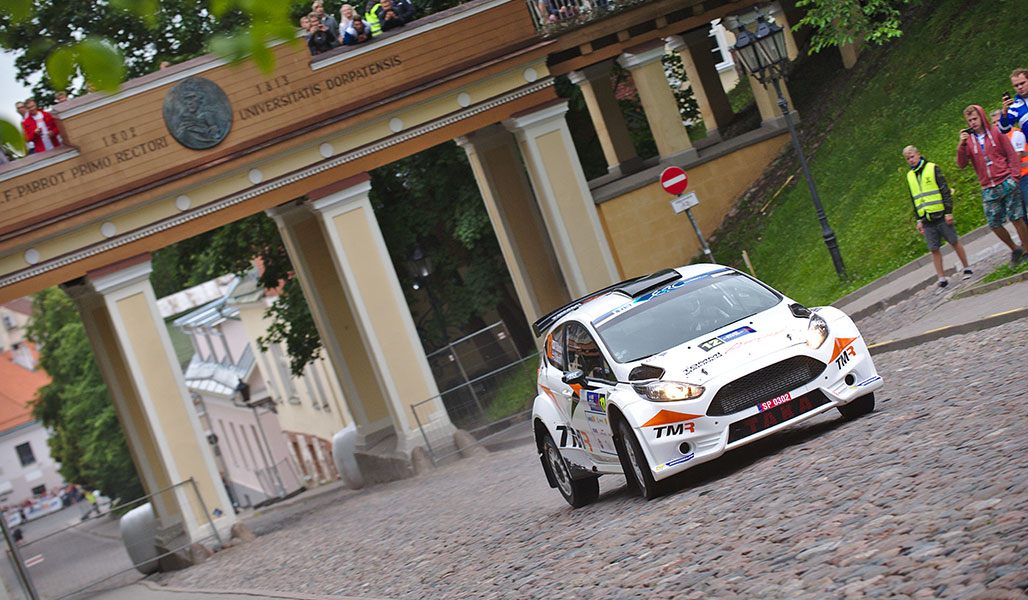 Roads in Estonia are also very much like the fast-flowing gravel roads of Rally Finland, and for the young Japanese drivers this was their first full-length rally in Europe driven over several days. An additional challenge for Katsuta and Arai was making their own pacenotes from start to finish, as thus far they have had some guidance with the process by instructors.
Rally Estonia proved to be a tough lesson for both drivers. Katsuta's rally was unfortunately cut short on the third special stage on Saturday when he entered a junction with too much speed, which made him go wide and the car tipped over. Katsuta continued the rally next day under the Super Rally rules but also that day ended with an off.
At first, things were looking brighter for Arai, as he was running in seventh place until a small error left in the pacenotes made him end his rally on stage 6. However, the trip to Estonia was a valuable learning experience. Arai found his weak spot was in making pacenotes. "I had a problem making pacenotes as I hadn't been able to evaluate the high speed on such fast roads", he analyzed.
For Katsuta, the problem was more like to estimate the braking distances. "It was hard for me to evaluate the right places to brake due to the high speed on these roads", he said. "It was clearly my own mistake. Pacenotes had no problem because of good cooperation with co-driver Daniel. There was a big problem in how to take braking against the road surface with a high vehicle speed range in Estonia. I will never forget this experience and take advantage of that for coming rally."
"Testing before the rally went really well. Their limited experience of driving in actual competitions however can still easily affect their rallies. The negative things must be accepted as part of the sport and we must be able to learn from them", said the Chief instructor, Jouni Ampuja.
Plans for the Neste Rally Finland preparations were revised a little bit after the visit in Estonia. In addition to pacenotes-making training, both drivers will also do some testing in order to get a feel for the gravel roads of Central Finland before the WRC event kicks off.
Rally Estonia was the sixth round of the FIA European Rally Championship (ERC). The winner of the rally was Ralfs Sirmacis of Latvia (Skoda Fabia R5). Finishing second was the defending champion Kajetan Kajetanowicz of Poland (Ford Fiesta R5), and third was Rainer Aus (Mitsubishi Lancer Evo IX).