Rally Germany: Preview

TOYOTA GAZOO Racing looks to continue momentum on German asphalt

After a hugely successful home event in Finland, the TOYOTA GAZOO Racing World Rally Team now heads to Rally Germany for the next round of the 2017 FIA World Rally Championship season. As only the second pure asphalt event for the Yaris WRC, the main objective is to further develop the car on sealed surfaces. The team aims to maintain its confidence, while switching to a new focus on asphalt.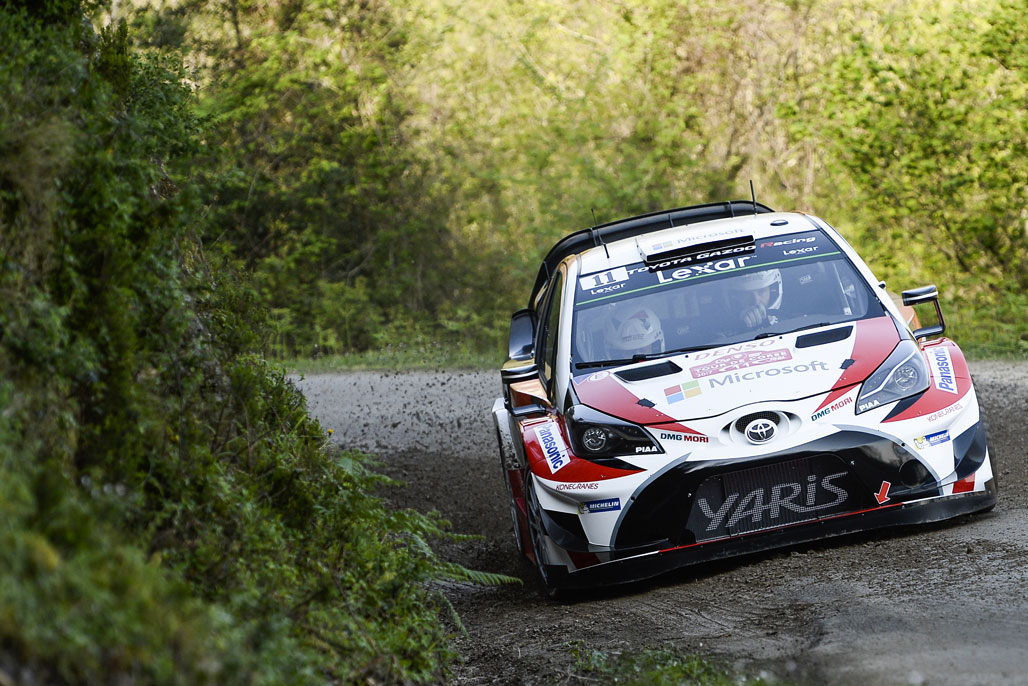 Rally Germany is known for providing a mixture of different types of asphalt tests during the rally. These include twisting roads through vineyards, the notoriously tough Baumholder military area and fast country lanes. The differing characteristics of these roads and the often-changeable weather conditions can make car set-up and tyre choice difficult.
The rally has a new base this year at Bostalsee and begins with a new super special stage in nearby Saarbrücken. Another new spectator-friendly stage, Wadern-Weiskirchen, is run three times on Friday around the Mittelmosel and Grafschaft vineyard tests. On Saturday, the action moves to Baumholder for nine stages, including two passes of the 41.97-kilometre Panzerplatte. Sunday features two stages run twice: the new Losheim am See and St. Wendeler Land, which acts as the Power Stage and finishes up on the edge of the service park.
Although better known for his exploits on gravel, Latvala has a decent record in Germany, twice finishing second, in 2012 and 2015. Hänninen on the other hand has only contested the rally once before, back in 2011. Lappi last year claimed the WRC2 win on the event and finished seventh overall.
Quotes:
Tommi Mäkinen (Team Principal)
"This will be our second asphalt rally of the year, so it is going to be interesting to see how the improvements we have made to the car since Corsica now work in the different conditions of Germany. The asphalt development is still going on as there were some new things we tried in our pre-event test this week, especially with the dampers. From my experience of Germany as a driver, I remember just how tricky the stages are: generally, the higher up your start order is, the easier it is. We're all in a confident mood after Finland and the drivers are feeling very positive with the car, so we're looking forward to starting the rally and seeing what we can do. I think the Yaris WRC should be quite well-suited to these stages."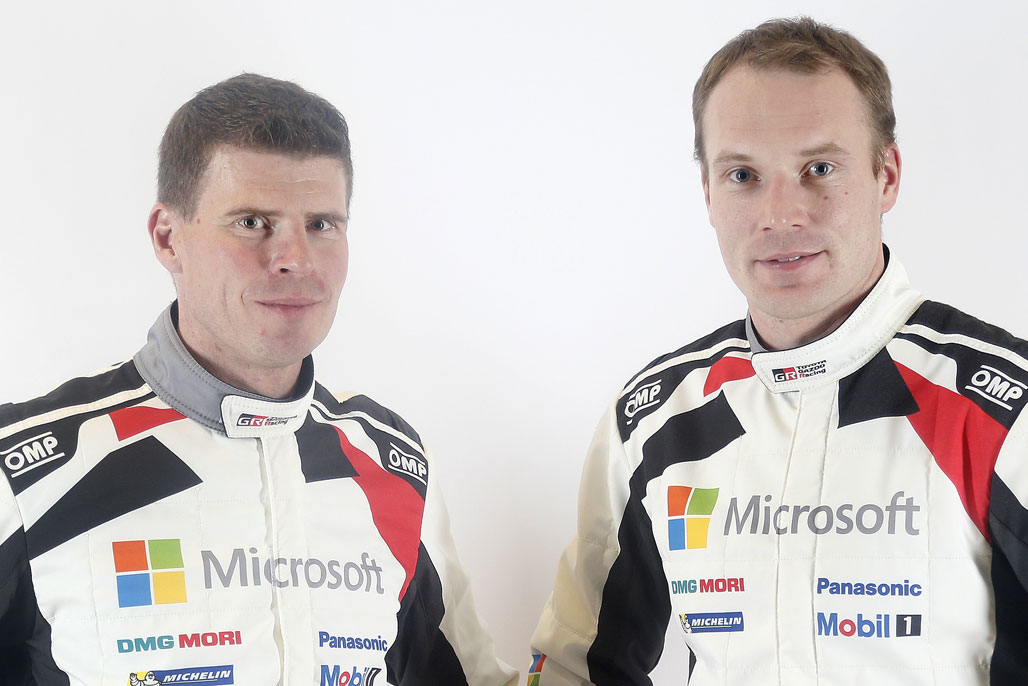 Jari-Matti Latvala (Driver car 10)
"We had some rain during our test, which I was very pleased about, as normally during Rally Germany you can expect rain at some point during the weekend. The Yaris WRC in asphalt specification is pretty much as I remember it from Corsica but Germany has some different characteristics, with fewer corners and heavier braking into junctions from high speed: the braking is one area we were concentrating on during the test as you can gain or lose a lot of time there. We also worked on the suspension: we'll be running a slightly softer car in Germany than we did in Corsica. Germany is one of the trickiest rallies of the whole year and our rivals will be especially strong, so if we can finish in the top five I would be happy and a podium would be a really great result."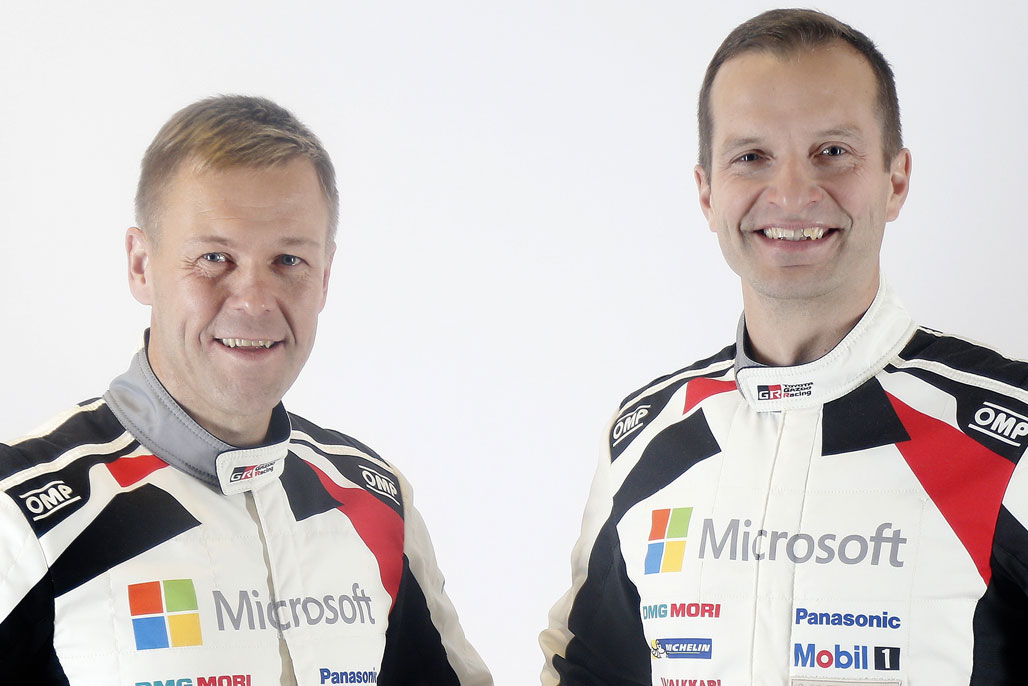 Juho Hänninen (Driver car 11)
"My feeling is very good after Finland. Although I've not driven in Germany for a long time we were able to show some good speed on asphalt in Monte-Carlo and Corsica earlier this year, so I think we can be strong in Germany too: especially after testing. The weather can change a lot in Germany, and if it rains there will be a lot of mud in the road during the first day, which will be a challenge with our road position. But this rally is also really good fun: the Baumholder stages on day two are really unique."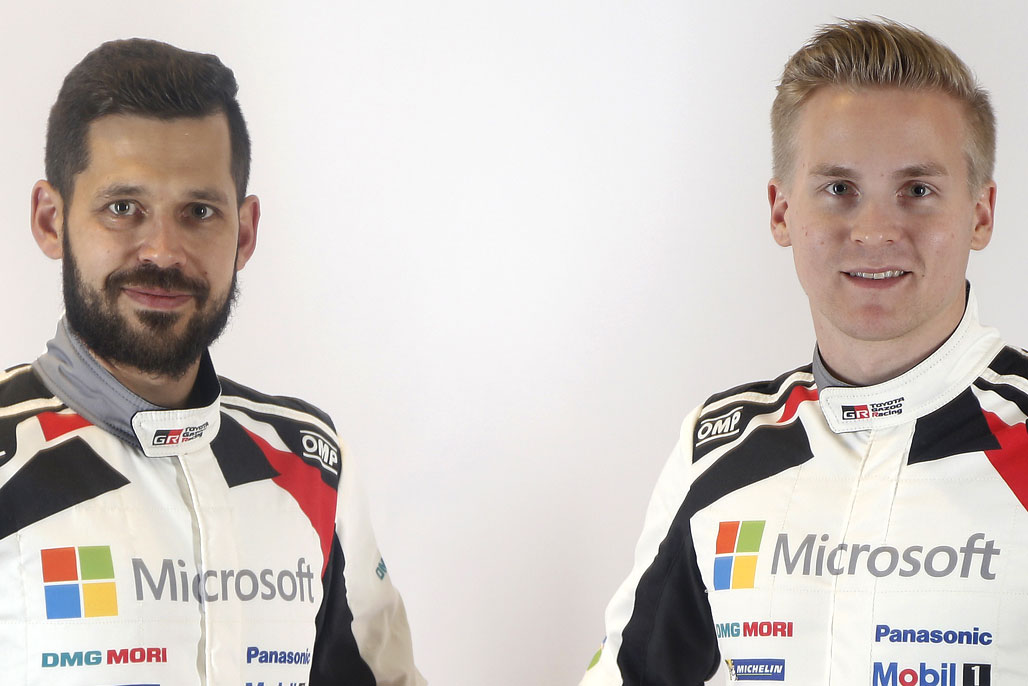 Esapekka Lappi (Driver car 12)
"Winning in Finland won't make any difference to my approach in Germany: I'm going from my strongest event of the year to one that is definitely outside my comfort zone. It's my first asphalt rally in a World Rally Car, but actually I find that the Yaris WRC is even easier to drive on asphalt than it is on gravel, because it really feels like a racing car. The aerodynamics and the potential of the car is so big that the tyres are the limiting factor: there's more power than grip, so you have to drive very cleanly and gently to keep the life in the tyres. If we can stay out of trouble in Germany then I think we have a chance to finish in the top five and score some points. That's my goal."
The statistics (Rally Germany):
| Year | Jari-Matti Latvala | Juho Hänninen | Esapekka Lappi |
| --- | --- | --- | --- |
| 2016 | 48 | - | 7 |
| 2015 | 2 | - | 42 |
| 2014 | DNF | - | - |
| 2013 | 7 | - | - |
| 2012 | 2 | - | DNF |
| 2011 | 14 | 20 | - |
2017 FIA World Rally Championship for drivers after round nine:
1 Thierry Neuville 160
2 Sebastien Ogier 160
3 Ott Tanak 119
4 Jari-Matti Latvala 114
5 Dani Sordo 84
6 Elfyn Evans 79
7 Craig Breen 53
8 Hayden Paddon 51
9 Juho Hänninen 46
10 Esapekka Lappi 45


2017 FIA World Rally Championship for manufacturers after round nine:
1 M-Sport World Rally Team 285
2 Hyundai Motorsport 251
3 TOYOTA GAZOO Racing WRT 193
4 Citroen Total Abu Dhabi World Rally Team 135

Team Media Hour – Rally Germany
Wednesday 16 August at the TOYOTA GAZOO Racing World Rally Team hospitality in the Bostalsee service park, with drivers and management present, from 19:00-19:45. All media are welcome.
Pictures will be uploaded here during the event
URL: https://www.tgrwrt.com/
<NOTE>
- The content is password protected only for media.
- To request access, please send an email to tgr_pr@rights-apartment.com(TOYOTA GAZOO Racing PR Office)
Follow us!
Follow TOYOTA GAZOO Racing WRT:
Facebook: https://www.facebook.com/TOYOTAGAZOORacingWRC
Twitter: https://www.twitter.com/TGR_WRC (@TGR_WRC)
Instagram: https://www.instagram.com/tgr_wrc/ (@TGR_WRC)
YouTube: https://www.youtube.com/channel/UCCtALHup92q5xIFb7n9UXVg