Strong result for Nikara and Adachi in Finland
As part of the TOYOTA GAZOO Racing Rally Challenge Program, Japanese co-driver Sayaka Adachi is contesting one of the fastest and most demanding national rally championships in the world – the Finnish Rally Championship – alongside experienced driver Jarkko Nikara. Last weekend, they secured a strong result by finishing fifth overall on the Ouneva Group SM Itäralli in Joensuu, eastern Finland. This marked the final winter rally, held in full snow conditions, of their schedule this year.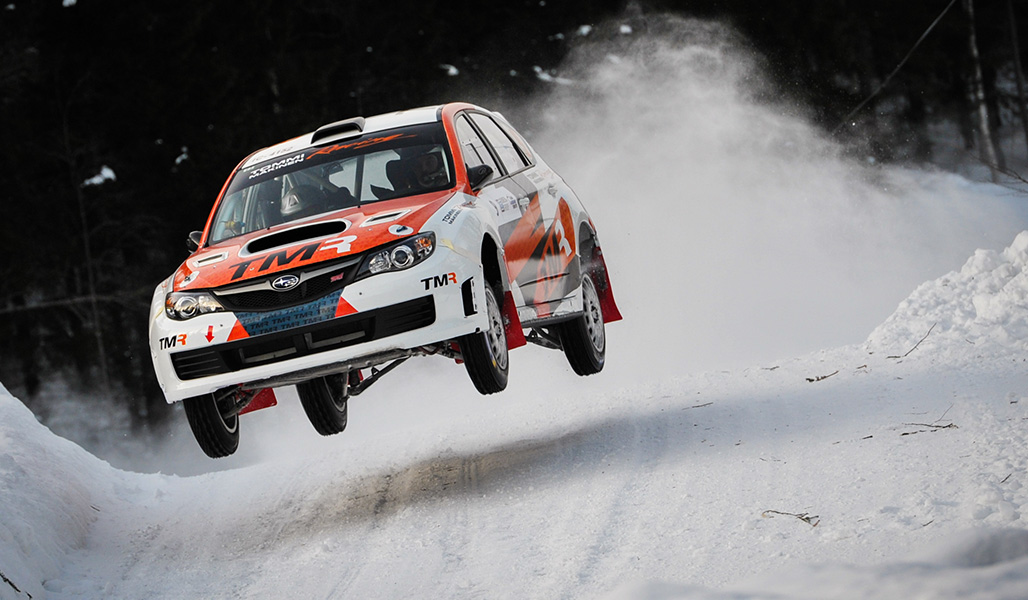 The Itäralli is extremely fast and technical, with the crew of Nikara and Adachi facing an additional challenge in an R4-based car against the lighter and faster R5 cars that dominate the championship. This is because the objective is to refine Adachi's co-driving skills rather to chase overall results. Nonetheless, the crew acquitted themselves extremely well, with no real problems throughout the six stages and a top-five result only sealed on a dramatic final stage.
Consistency was key for Nikara and Adachi, with the duo taking a top result of fourth-fastest time on the final stage – when they moved past one of the established frontrunners to claim fifth overall on the rally. With perfect snow conditions and a car set-up that was ideal, Nikara and Adachi were able to push from start to finish and maximise their opportunities, benefitting from perfect reliability throughout the 100 competitive kilometres.
Quotes:
Sayaka Adachi
"That was a nice rally! I was a bit nervous before the start as there were a lot of big jumps and crests, as well as short corners and very fast stages. So, from a co-driving perspective, quite challenging. Also, because we were in the R5 car in Sweden and now we switched to the R4-based car again, I thought that I might have to change the timing of the pace notes. But in the end the notes worked well, and I felt quite confident in my reading. The longest and most difficult stage was SS4: and I made a mistake there, as I was bit late reading the notes at some of the particularly busy and tricky sections. Also, I was a bit late on one corner on the final stage: but we were both really focussed on catching Lindholm. So, of course I need to learn more and keep building up more experience. Step by step, I think we're making progress and that my skills are improving."
Jarkko Nikara
"I'm very happy with this result on one of the most difficult rallies of the entire Finnish Championship, as it's so twisty and technical. We changed our notes a bit after Rally Sweden to make them clearer – we actually have a few more Finnish words in there now – and this worked well. We were able to push hard from start to finish: especially on the last stage where we were able to make up a place from sixth to fifth. We were just 1.7 seconds behind the car in front going into that stage, so we knew that if we made a big effort, we had a chance. Sayaka did a really good job with the notes and only got behind with them a couple of times: maybe I was driving too fast! But for the rest we couldn't have hoped for more and our partnership is working well. It was actually no drama all day: a clean run from the very beginning, and the car felt really good."
Jouni Ampuja (TOYOTA GAZOO Racing Rally Challenge Program instructor)
"It was a very challenging rally with similar stages to Rally Finland: really fast speeds and lots of crests and high-speed jumps. I would say they are the most challenging roads we can find in Finland. Results-wise it went well, as Jarkko and Sayaka got the maximum result they could have achieved: just one minute behind the winner. In terms of things to work on, it was quite hard for them to find the right rhythm on SS4 – the longest stage – but the speeds there were very high, so it's nothing to complain about and the feeling is positive. It has been a good winter season for them with lots of experience gained. Long rallies like the Arctic Rally and Rally Sweden have helped Sayaka with the navigation: there have been fewer mistakes and it has made her more prepared for these sorts of rallies. It's going in the right direction: now we will continue in this way."
Results:
1 Eerik Pietarinen/Juhana Raitanen (Skoda Fabia R5) 49m10.0s
2 Teemu Asunmaa/Ville Mannisenmäki (Skoda Fabia R5) +10.7s
3 Nikolay Gryazin /Yaroslav Fedorov (Skoda Fabia R5) +24.7s
4 Marko Mänty /Joni Mäkelä (Skoda Fabia R5) +32.5s
5 Jarkko Nikara/Sayaka Adachi (Subaru Impreza WRX STI) +59.0s
What's next?:
The TOYOTA GAZOO Racing Rally Challenge Program next visits the Rally del Ciocco in Tuscany from March 23-24. This is the opening round of the Italian Rally Championship, where the crew of Nikara/Adachi will compete in a Ford Fiesta R2 on asphalt. Their team mates, Hiroki Arai and Takamoto Katsuta, will instead drive two Ford Fiesta R5 cars.
Pictures will be uploaded here during the event
URL<New!>: https://www.tgr-dam.com
*In order to access the new media site, please register your ID and password through above URL.
<NOTE>
- The content is password protected only for media.