Varied demands of Catalunya conclude a season of learning and progress for Katsuta
Takamoto Katsuta experienced demanding new conditions in his final event of the 2018 season on Rally de España, advancing his development as he moves into the next phase of the TOYOTA GAZOO Racing Rally Challenge Program. An off during the first full day forced Katsuta to restart under Rally 2 rules, but he was able to complete the rally and gain important knowledge and experience.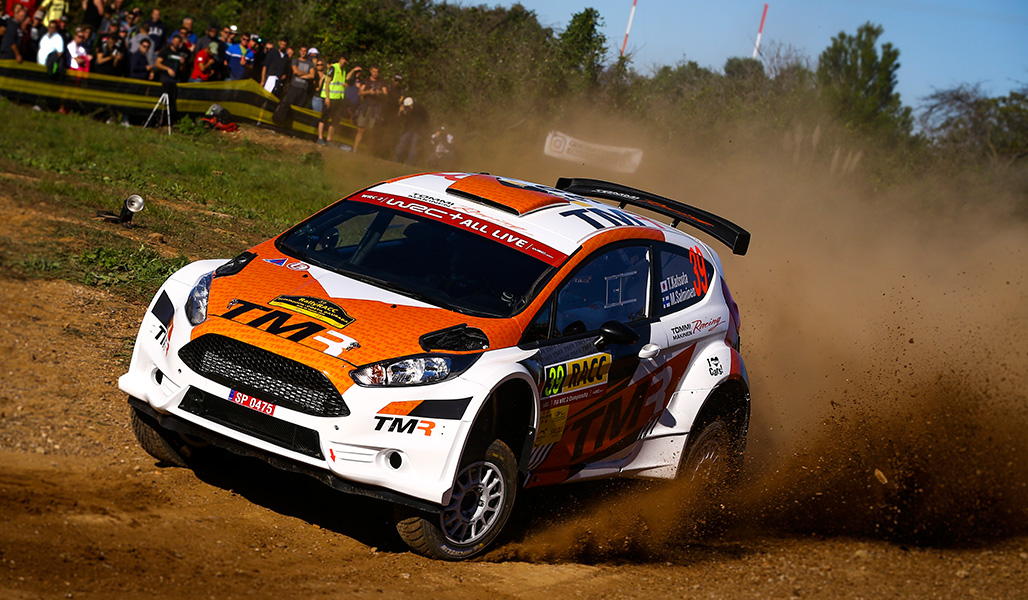 Based in Salou just south-west of Barcelona, Rally de España was the sixth appearance in this year's FIA World Rally Championship for Katsuta and his first event since being selected as the driver to move forward with the Challenge Program into 2019. The rally is the only fully mixed-surface event on the WRC calendar, with one day on gravel before the cars are converted to asphalt specification for the final two days, where the stages are smooth, flowing and fast. This was Katsuta's second time competing on the event after his debut in 2017.
On gravel on Friday, Katsuta and co-driver Marko Salminen showed strong speed in the highly-competitive WRC2 category, particularly on SS4. This stage was notable for being the longest of the rally at 38.85 kilometres and for featuring both gravel and asphalt sections, and Katsuta set the third-fastest time. On SS6 however, he went off the road and was forced to retire from the opening leg.
When he restarted on Saturday, Katsuta was faced with wet and muddy asphalt stages: an entirely new experience for him at this level. Nonetheless, he improved his confidence and times during the day, something that continued on Sunday when conditions were different again, with damp stages and dry-weather tyres.
Quotes:
Takamoto Katsuta
"This was quite a complicated rally for me, but I was able to learn a lot from so many different conditions during the weekend. I was happy with my speed on gravel. As well as the time on stage four, our split times on other stages were quite fast. I just need to make fewer mistakes. On Saturday I was quite nervous about the rain but my confidence got better and better, and on Sunday it was similar when I had less grip because of the dry tyres. Overall, I'm quite happy about my year and about my improvement and progress. I found quite a lot of things I need to work on, but I will keep working hard to improve. I want to say thank you to the team. I have gained a lot of experience and have grown a lot with them. They always lead me in the right direction. Many thanks and see you soon!"
Tommi Mäkinen (TOYOTA GAZOO Racing Rally Challenge Program supervisor)
"This weekend was another important experience for Takamoto. He showed some good performance on gravel but made a few mistakes. Saturday was his first day ever on wet asphalt, which was very difficult. On Sunday the conditions were a bit more enjoyable and he was able to keep driving through the stages and complete the rally. I am pleased with how the Challenge Program has developed this year. Takamoto has shown good progress but rallying is somewhere where you need experience, and he still needs more in order to fully show his potential. We are building a good schedule for him for next year."
WRC2 Results:
1 Kalle Rovanperä/Jonne Halttunen (Skoda Fabia R5) 3h20m47.6s
2 Jan Kopecky/Pavel Dresler (Skoda Fabia R5) +8.5s
3 Petter Solberg/Veronica Engan (Volkswagen Polo R5) +1m36.6s
4 Kajetan Kajetanowicz/Maciej Szczepaniak (Ford Fiesta R5) +1m59.6s
5 Nils Solans/Marc Marti (Ford Fiesta R5) +2m59.3s
- - - - - - - - - -
12 Takamoto Katsuta/Marko Salminen (Ford Fiesta R5) +21m22.3s
What's next?:
In 2019, Katsuta will continue to gain experience, mostly by contesting WRC2 events, but with some other elements to also be added to his schedule, which will be announced at a later date.
Pictures will be uploaded here during the event
URL: https://www.tgr-dam.com
*In order to access the new media site, please register your ID and password through above URL.
<NOTE>
- The content is password protected only for media.