GR Super Sport Concept visits the 24 Hours of Le Mans

Development of Toyota's next-generation super sports car has started

Today TOYOTA GAZOO Racing (TGR) unveiled the GR Super Sport Concept at the 86th edition of the 24 Hours of Le Mans.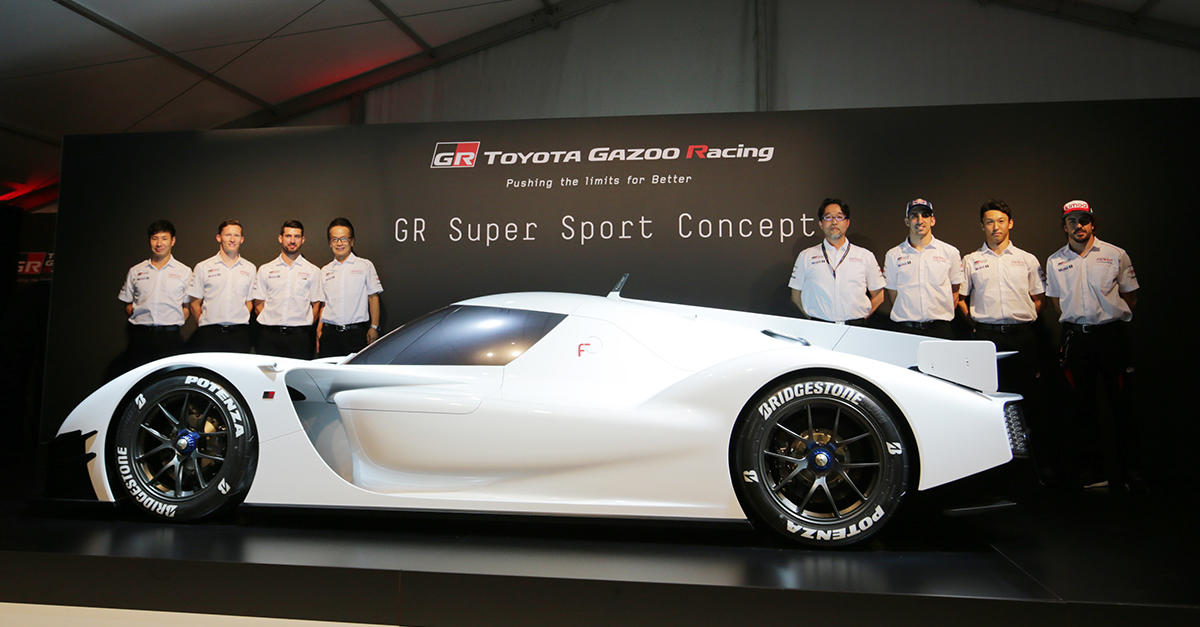 First revealed at the 2018 Tokyo Auto Salon in January, this next-generation hyper car incorporates hybrid electric technology honed through Toyota's participation in the FIA World Endurance Championship (WEC).
Meanwhile, the development of Toyota's next generation of super sports car has started. It takes the cutting-edge hybrid electric systems and fuel economy technology that the TGR WEC team has tested and refined during the past six years in WEC, and showcases them in one superb package.
The GR Super Sport Concept is powered by a V6 twin turbocharger and the Toyota Hybrid System-Racing (THS-R), delivering a combined output of 1,000 DIN hp, which it shares with the TS050 Hybrid LMP1 race car.
Shigeki Tomoyama, President of GAZOO Racing Company, said: "Competing in the World Endurance Championship -one of the most demanding motorsports series- and racing at Le Mans -one of the most iconic races- helps us to advance the development of our world-leading hybrid electric technology and enables us to transfer the knowledge we gain into our production cars.
As the automotive industry is approaching an era of big changes, we will continue our passion for making cars that are truly exciting. No matter how electronics and digital technology will continue to transform vehicles, we will make sure that our cars will not become just another commodity.
We started this project because we believe that creating a super sports car that delivers the same appeal as the TS050 Hybrid greatly adds to Toyota's involvement in WEC. And at some point in the near future, customers will have a chance to get behind the wheel of this incredible machine and experience its astonishing power and driving performance", concludes Tomoyama.
*The GR Super Sport Concept will be on display during the 86th 24 Hours of Le Mans at the TOYOTA GAZOO Racing "Fan Village" starting Saturday, June 16 (Opening Hours: Saturday, June 16 09:00-02:00 +1, Sunday, June 17 09:00-15:00).
*The new movie and graphics of GR Super Sport Concept revealed at the press conference can be downloaded here: https://www.tgr-dam.com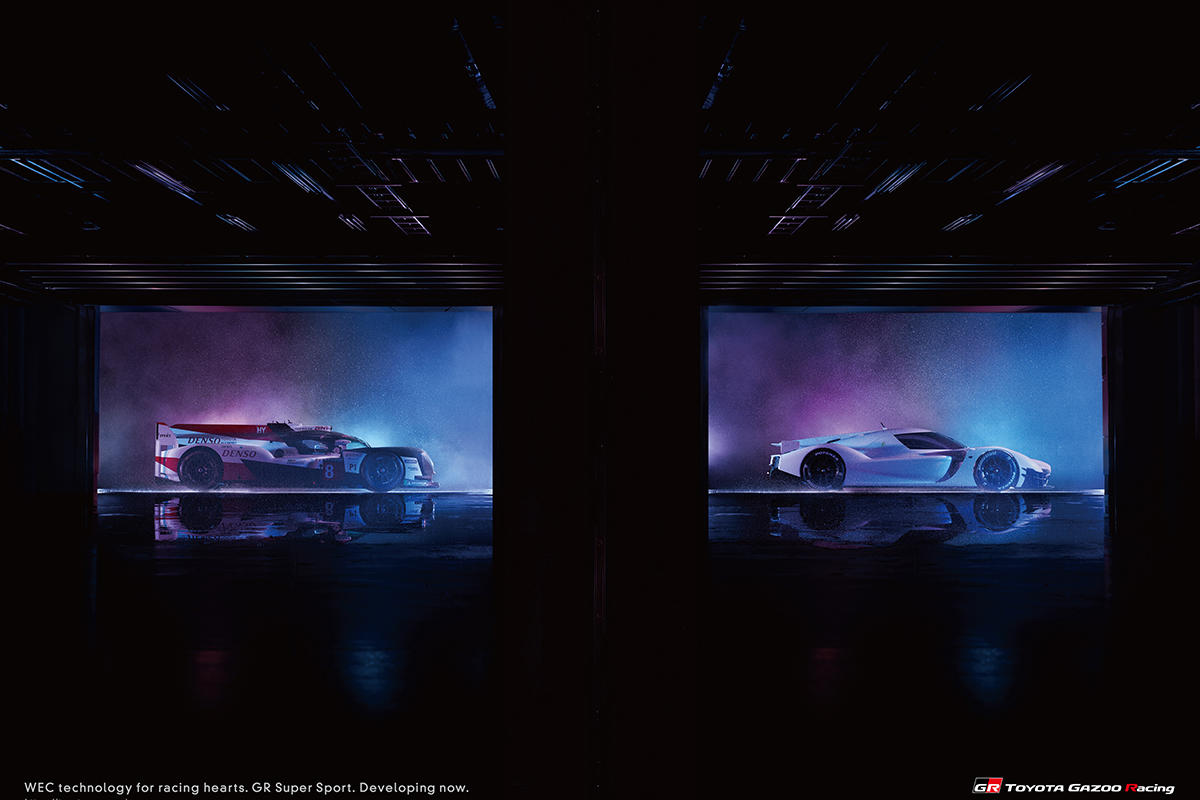 GR Super Sport Concept Specification
Powertrain
Engine type
Twin-turbo direct injection V6
Engine displacement
2,400 cm³
Combined max. power
(Engine + Hybrid motors)
735 kW / 1,000 DIN hp
Hybrid system
Toyota Hybrid System - Racing (THS-R)
Wheels
Size
(front & rear)
18 x 13J
Tyres
Size
(front & rear)
330/710R18
Pictures will be uploaded here during the event
URL: https://www.tgr-dam.com
*In order to access the new media site, please register your ID and password through above URL.
<NOTE>
- The content is password protected only for media.