TOYOTA GAZOO Racing
'Supra' to Compete in the SUPER GT GT500 Class
Race Debut Scheduled for 2020
TOYOTA GAZOO Racing announced today that it will compete with the "Supra" in the SUPER GT GT500 class from 2020. The Lexus "LC" will line up for the final time during the 2019 season, and the Supra, which is scheduled to launch in the first half of 2019, will take over racing duties from the 2020 season.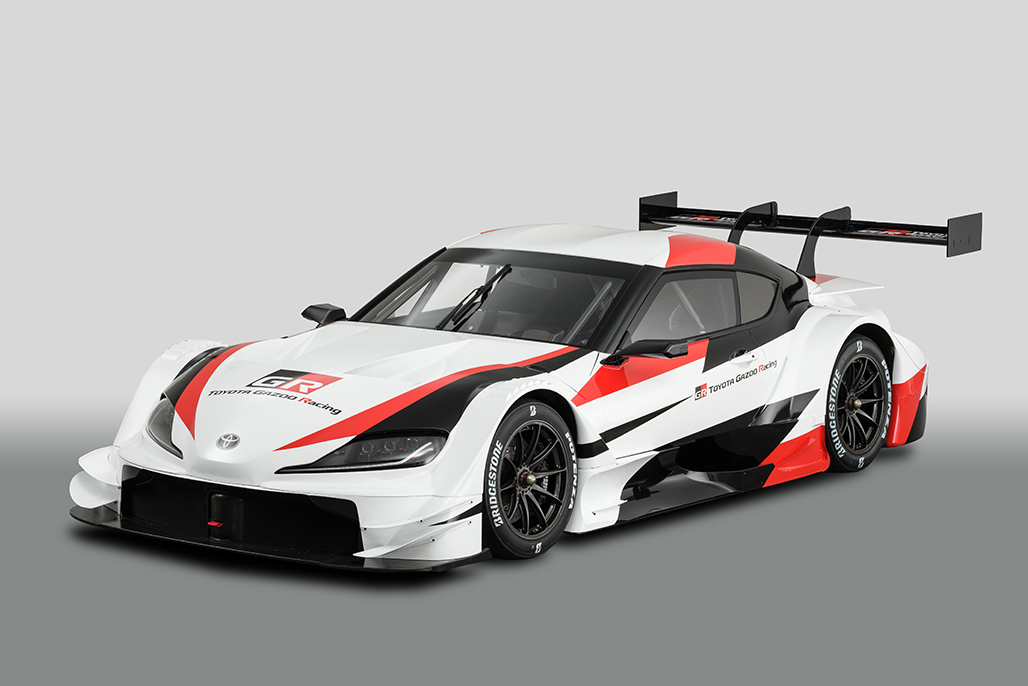 TOYOTA GAZOO Racing aims to refine its cars and people toward the goal of making ever-better cars through participation in motorsport activities, including global and national races and rallies. The technologies and know-how acquired through such activities are subsequently fed back into new production vehicles.
The new Supra is scheduled to make its world premiere at the North American International Auto Show(NAIAS), which will take place in Detroit, U.S.A., from January 14. TOYOTA GAZOO Racing has continued development of a racing car based on the new Supra, unveiling its GR Supra Racing Concept last March.
In Japan, the Supra competed in the All Japan Grand Touring Car Championship(JGTC)—the present Super GT series—over a period of 12 years, securing the championship crown on four occasions. Meanwhile, Supra has been fascinated by all the fans and talked over many battle stories among such fans.
In order to meet the expectations of these fans, TOYOTA GAZOO Racing decided to participate GT 500 class of Super GT again in 2020, along with the relaunch of SUPRA.
The launch of the Supra is intended to provide joy to large numbers of customers and, by competing with the Supra in various races, TOYOTA GAZOO Racing intends to further refine the vehicle and contribute to the creation of ever-better cars. We will make evey effort to ensure that the Supra will inspire new legends that can be shared with all its fans, who have waited patiently for the return of the car to the SUPER GT arena.
Pictures will be uploaded here during the event
URL: https://www.tgr-dam.com
*In order to access the new media site, please register your ID and password through above URL.
<NOTE>
- The content is password protected only for media.