FINAL 2019-2020 TESTING COMPLETE FOR TOYOTA GAZOO Racing

World Champions and Le Mans winners TOYOTA GAZOO Racing made an early start to the 2019-2020 FIA World Endurance Championship (WEC) season with a successful two-day Prologue test at the Circuit de Barcelona-Catalunya in Spain.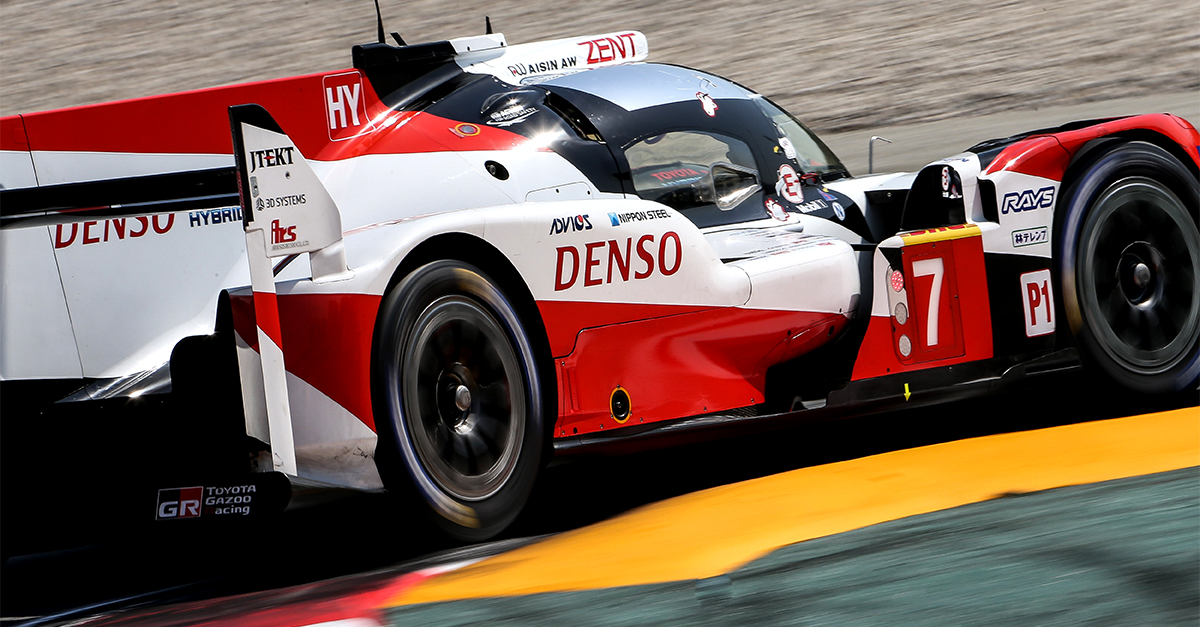 The new season is scheduled to kick off on 1 September at Silverstone so, just five weeks after the conclusion of the 2018-2019 campaign at Le Mans, all WEC teams were present in Barcelona for the traditional official pre-season test.
TOYOTA GAZOO Racing gave a public debut to a revised TS050 HYBRID, which features updated aerodynamics. The 2019-2020 car has changed little mechanically and uses the same monocoque design introduced in 2016, therefore as expected it was extremely reliable over the 16 hours of testing.
Over a combined 917 laps, 4,268km, in the hot Spanish sun, the two TS050 HYBRIDs ran through a programme of aerodynamic and tyre evaluations, as well as tests on various hybrid powertrain settings, designed to complete on-track preparations for the new season, with no further testing planned before the Silverstone race.
The test was the first opportunity to assess the impact of recent changes to increase the minimum weight of the TS050 HYBRID by 40kg compared to the start of last season, although the WEC had never previously visited Barcelona so no lap time comparison was possible.
By the end of the two days, the TS050 HYBRIDs, which won seven of eight races last season, were at the top of the timing sheets thanks to a best lap of 1min 29.141secs from José María López in the #7 TS050 HYBRID he shares with Mike Conway and Kamui Kobayashi.
Kazuki Nakajima's lap put the #8 car, which he drives alongside Sébastien Buemi and Brendon Hartley, second just 0.046secs behind, while the third-placed #1 Rebellion car was 0.267secs behind.
In addition to the regular racers, this week's test was the first public appearance as TOYOTA GAZOO Racing test and reserve driver for Thomas Laurent. The young Frenchman completed 78 laps on his second test outing for the team, driving the #7 car in the morning, then the #8 in the afternoon.
Mike Conway (TS050 HYBRID #7):
"It's been a while since I've driven here in Barcelona so it was nice to be back at this track, although it feels weird that this was my last time in the car until the new season starts. It has been a hot few days which makes it tricky from a drivers' perspective but we got through it and did as many laps as possible to get ourselves ready for Silverstone. We learned a lot about the updated car and all went smoothly so I think we are well prepared for the first race."
Kamui Kobayashi (TS050 HYBRID #7):
"We did a lot of laps with the 2019-2020 car and it has gone well. We haven't tested here at Barcelona before but we were quickly up to speed and able to run through our programme of different comparisons. I'm happy with how it went. Our testing for the new season is done now but the team will be working really hard before Silverstone to make the final preparations and I know we will be ready for the challenge."
José María López (TS050 HYBRID #7):
"It has been a good test and I've enjoyed being back in the car. With the updated aerodynamics, there are some things to adapt to, so it has been helpful for everyone to get a lot of data before the first race. It's my third season with the team and I'm really looking forward to it, particularly to share the car again with Mike and Kamui, and to work together with the team which is always a pleasure. Silverstone is relatively close and I think we are ready."
Sébastien Buemi (TS050 HYBRID #8):
"I am very happy with how it has gone here. We have got plenty of mileage under our belts and this was important with our Silverstone package. We see the competition is closer now with our extra weight so it's going to be good for the fans I think. As it was our first time in Barcelona, it was difficult to have proper references but I felt the updated car is more refined so it's a good basis. Now we need to get prepared for Silverstone and extract the most out of the car."
Kazuki Nakajima (TS050 HYBRID #8):
"I have enjoyed being back in Barcelona for the first time since 2009. The track is pretty much the same as before so it was straightforward to get into the rhythm. It has been difficult with the hot temperatures but, apart from that, the test has gone smoothly and we have learned things about the set-up and tyres. I am particularly pleased to have driven the new package for the first time; I'm happy with the updates."
Brendon Hartley (TS050 HYBRID #8):
"We've had a positive two days and it felt good to get more familiar with the TS050 HYBRID, which is surprisingly different from my previous car in WEC. There's always a lot to learn with a new car but I'm happy with the progress and I feel up to speed. It was helpful to adjust to driving with traffic again and it also felt good to work together with my new team; the engineers, the mechanics and the other drivers have all been very welcoming."
Thomas Laurent (Test and Reserve Driver):
"My day went quite well. It's always nice to be back in this car and to work together with all my new team-mates. The car felt good; everyone did a great job yesterday to find a strong set-up. We were doing some long run tests so obviously the lap time wasn't optimal but that wasn't the target. The test went well and we got the data we need so I am happy. I ran more than 70 laps which is not bad at all considering there were four drivers per car."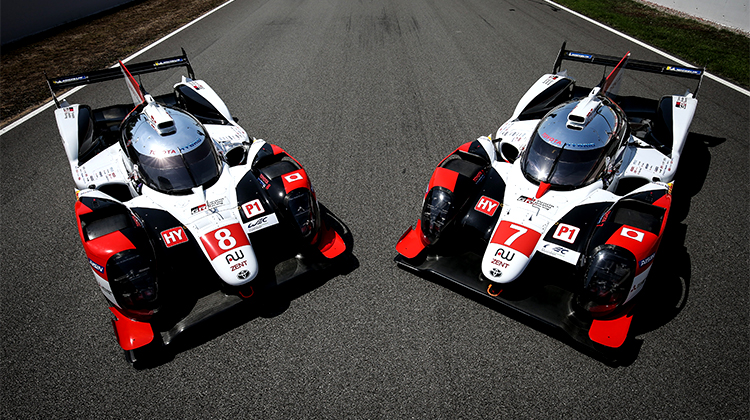 Pictures will be uploaded here during the event
URL: https://www.tgr-dam.com
*In order to access the new media site, please register your ID and password through above URL.
<NOTE>
- The content is password protected only for media.