2019-2020 WEC Round 3 4 Hours of Shanghai: Practice

CHALLENGING IN CHINA FOR TOYOTA GAZOO Racing

World Champions TOYOTA GAZOO Racing experienced a challenging first day of the 4 Hours of Shanghai when practice began in China for the third round of the 2019-2020 FIA World Endurance Championship (WEC).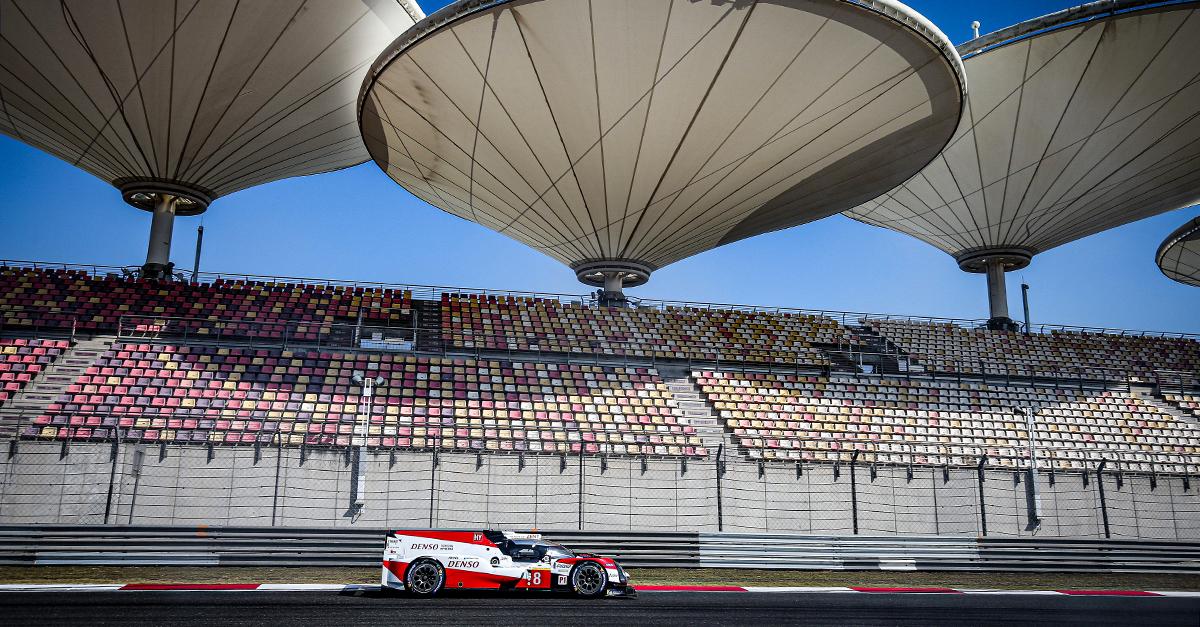 The TS050 HYBRID holds the fastest lap of the Shanghai International Circuit, 1min 42.526secs set in 2017; five seconds quicker than the team's best from its first visit to Shanghai in 2012 despite using 37.5% less fuel per lap. But today's opening practice session showed that the World Championship-winning car faces an extreme test of its efficiency this weekend.
The maximum success handicap, achieved by a 45% reduction in hybrid power, 7.5% drop in fuel energy and 28kg minimum weight increase compared to 2018, meant the TS050 HYBRIDs ended the day around three seconds slower than their best practice times from last year, and more than five seconds away from the lap record.
The #8 TS050 HYBRID of Sébastien Buemi, Kazuki Nakajima and Brendon Hartley was the fastest toyota in second place with a time of 1min 48.188secs, 0.061secs behind the pace-setting #6 Ginetta, while Mike Conway, Kamui Kobayashi and José María López were fourth in the #7 car, +0.852secs off top spot.
The TOYOTA GAZOO Racing crews are tied on points at the top of the drivers' World Championship after a win apiece from the two races so far. That means both have identical success handicap, creating the expectation of an exciting battle on Sunday, made more intriguing by the pace of the non-hybrid LMP1 cars.
With a strong challenge expected this weekend, today's three hours of practice were an important chance to fine-tune the TS050 HYBRIDs and extract the maximum performance possible in terms of aerodynamic and mechanical set-up, as well as fuel and energy strategy.
Mike Conway (TS050 HYBRID #7):
"Today we were mainly working to improve the balance but it seemed a lot harder in the afternoon to get the balance in a good window. We're going to have a battle this weekend because it's hard to pass LMP2 cars and we are not sure if we can really fight the non-hybrid LMP1 cars. We knew coming into the weekend it would be a challenge and it looks like it will be tough."
Kamui Kobayashi (TS050 HYBRID #7):
"We are still fighting, although it is quite tough for us here. We know the TS050 HYBRID is a very efficient car but we are affected by the success handicap around the complete lap so it is not easy. But we don't give up and we will see what we can do in qualifying, although the main target is the race when we need to score as many points as possible."
José María López (TS050 HYBRID #7):
"That was a hard day because we have lost a lot of performance and this doesn't really help us to find the right set-up; the car is not designed for such a handicap. But we knew it was going to be really difficult and it's looking like a weekend where we have to maximise our chances by not making mistakes and executing a perfect race. It's tricky but we are giving our maximum."
Sébastien Buemi (TS050 HYBRID #8):
"It was a good day and we didn't have any reliability issues. The success handicap is a big difference for us compared to last year so we were working to optimise the car for this situation when obviously it is quite a bit slower than last year. We are trying to understand the best solutions and put everything together for qualifying and the race, which is when it really counts."
Kazuki Nakajima (TS050 HYBRID #8):
"Obviously it is very difficult to be quick here so we tried to maximise our performance and we are trying our best. This track is quite tricky in terms of tyre degradation and energy management, plus we are struggling to pass the LMP2 and GT cars, so we have a lot of challenges at the moment. It is going to be tough but we are pushing to get the best possible result."
Brendon Hartley (TS050 HYBRID #8):
"It was a smooth day from our side. We were working with set-ups and strategies because the car is very different to drive when so much hybrid energy is removed; we have made some progress but we have to accept that we will be slower than the non-hybrid LMP1 cars. It's clear we have a tough weekend ahead but we are doing our best to optimize everything."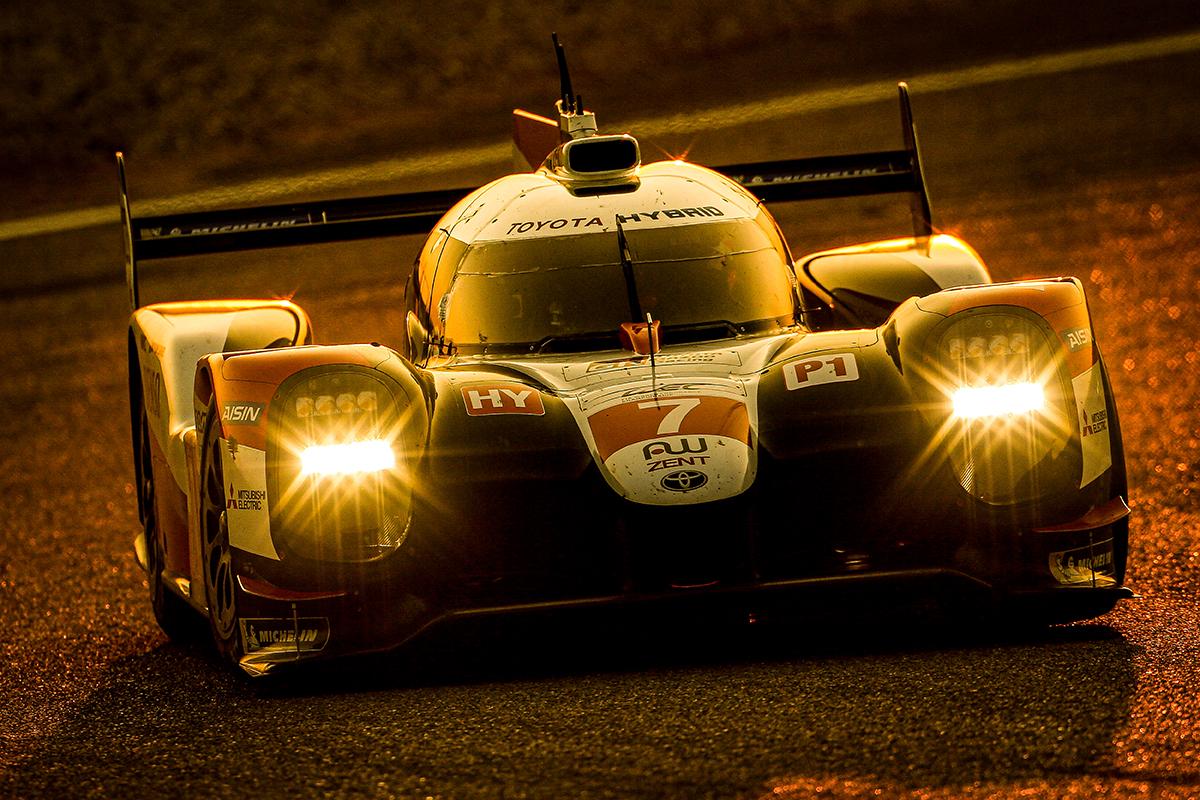 Free practice 1 results:
1st #1 Rebellion (Senna/Menezes/Nato) 1min 48.761secs33 laps
2nd #5 Ginetta (King/Hanley/Orudzhev) +0.422secs11 laps
3rd #6 Ginetta (Robertson/Simpson/Smith) +0.473secs25 laps
4th #7 TOYOTA GAZOO Racing +1.324secs41 laps
5th #42 Cool Racing (Lapierre/Borga/Coigny) +1.577secs39 laps
6th #8 TOYOTA GAZOO Racing +1.783secs43 laps

Free practice 2 results:
1st #6 Ginetta (Robertson/Simpson/Smith) 1min 48.127secs31 laps
2nd #8 TOYOTA GAZOO Racing +0.061secs43 laps
3rd #1 Rebellion (Senna/Menezes/Nato) +0.161secs33 laps
4th #7 TOYOTA GAZOO Racing +0.852secs41 laps
5th #5 Ginetta (King/Hanley/Orudzhev) +1.551secs20 laps
6th #42 Cool Racing (Lapierre/Borga/Coigny) +1.627secs40 laps

Pictures will be uploaded here during the event
URL: https://www.tgr-dam.com
*In order to access the new media site, please register your ID and password through above URL.
<NOTE>
- The content is password protected only for media.