Three-time Le Mans 24 Hours winner Kazuki Nakajima will follow in the footsteps of his father at the Le Mans Classic by driving an icon of Toyota's endurance racing history.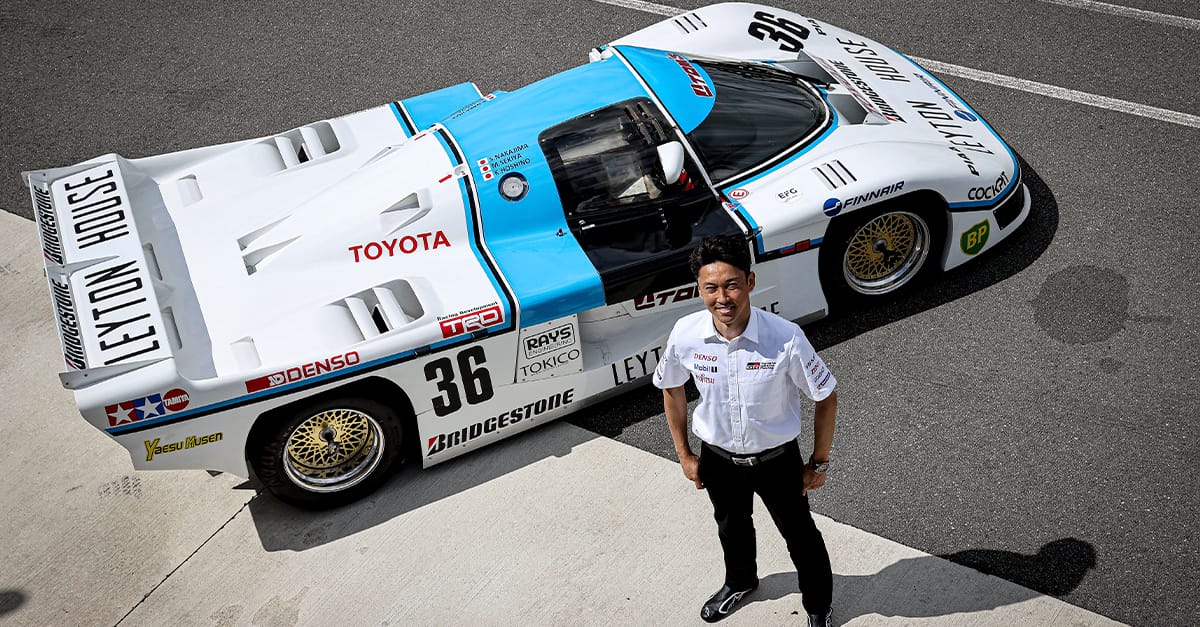 Satoru Nakajima, prior to becoming the first Japanese driver to score points in Formula 1, participated in Toyota's first-ever Le Mans 24 Hours challenge in 1985, at the wheel of a TOYOTA TOM'S 85C car, built to Group C regulations.
Now his oldest son Kazuki, a Le Mans winner with TOYOTA GAZOO Racing in 2018, 2019 and 2020 as well as FIA World Endurance Champion in 2018-2019, will take the wheel of that very same car, 37 years since it took the chequered flag in 12th place.
Kazuki will make his first appearance at the popular Le Mans Classic event, a bi-annual festival of historic endurance cars which takes place on the full Circuit de la Sarthe and features vehicles from the 99-year history of the Le Mans 24 Hours.
He will drive the 500hp 85C car, which is privately owned and has participated in the 2018 and 2020 editions of the Le Mans Classic, in the Group C Racing event alongside Japanese racing legend Masanori Sekiya, who raced the car originally in 1985 with Satoru Nakajima and Kaoru Hoshino.
They will compete in a 60-minute race on Saturday 2 July against iconic cars from one of endurance racing's most evocative periods, including Le Mans-winning Porsche 962, Jaguar XJR-9 and Peugeot 905 cars.
Kazuki will get behind the wheel of the 85C for the first time directly before the Le Mans 24 Hours, when he drives the car during the ceremonial return of the winners' trophy on the starting grid.
Kazuki Nakajima:
"It is a great honour to drive the Toyota 85C, which has a special place in the history of Toyota and also my family. I was born a few months before my father raced this car so I am too young to have seen it compete, but I have heard all about it. Group C was a legendary era for our sport and it has always been a dream of mine to drive a Group C car, so I would like to thank the owner, Mr Kunie and TOYOTA GAZOO Racing for giving me this incredible opportunity. Although I know the Circuit de la Sarthe very well after 10 Le Mans 24 Hours, it will be a new adventure to discover the track in an old-school car like this so I am really looking forward to it. Having Sekiya san as a team-mate is a real privilege and I am sure I will learn a lot from him. Beyond our race, I am excited to experience the Le Mans Classic for the first time because I have heard so much about this event, and how many fantastic cars are present."