TOYOTA GAZOO Racing welcomed a trio of new faces to the cockpit of the GR010 HYBRID for the traditional end-of-season rookie test at Bahrain International Circuit.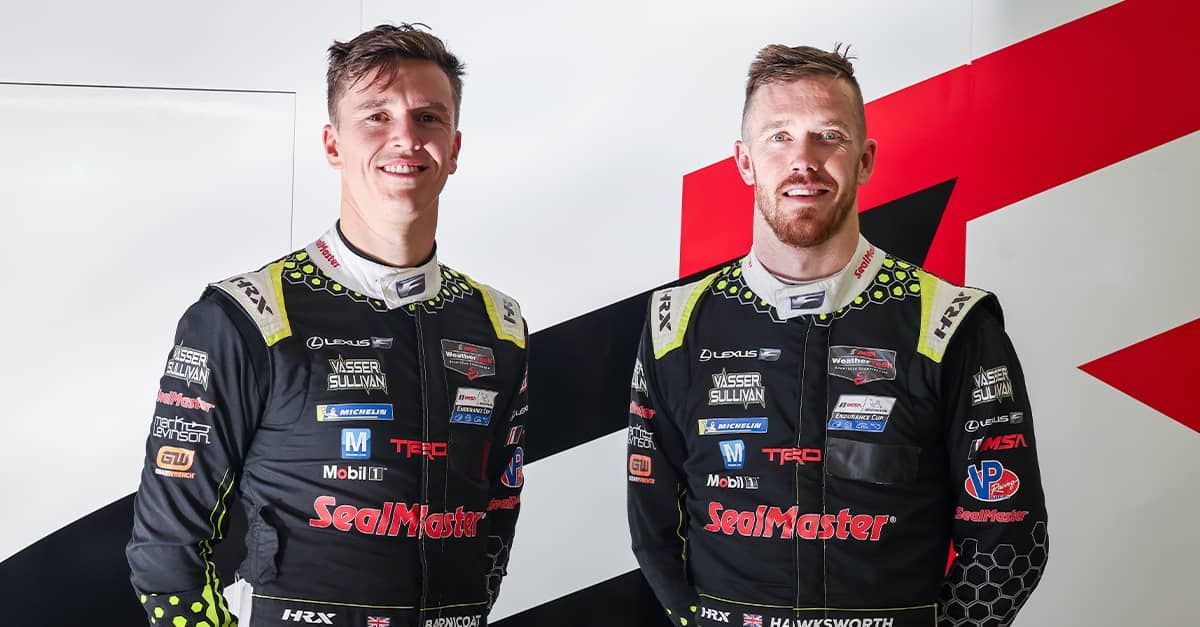 Just hours after ending the 2023 FIA World Endurance Championship (WEC) season with a one-two victory to complete a manufacturers' and drivers' title double, the team was back in action for five hours of testing with the #7 GR010 HYBRID.

Rising American driver Josh Pierson, 17, was selected by WEC to be the series' official Hypercar rookie as a reward for strong performances in LMP2, which saw him finish the season fifth alongside his #23 United Autosports team-mates.

Joining him behind the wheel of the GR010 HYBRID were a pair of endurance racing champions. British drivers Ben Barnicoat, 26, and Jack Hawksworth, 32, won the 2023 IMSA WeatherTech SportsCar Championship GTD Pro title at the wheel of a Lexus RC F GT3 from Vasser Sullivan Racing.

All three Hypercar rookies prepared for the test with time on the driving simulator at the team's base in Cologne, Germany last month. Within the first few minutes of the morning session all got their first taste of the real GR010 HYBRID via a single installation lap.

Longer stints soon followed and the three newcomers spent around 20 minutes each behind the wheel in the two-hour morning session, completing 10 laps apiece.

After a break for lunch and engineering debriefs, the day resumed with a three-hour test in the afternoon which saw all three Hypercar rookies clock up more laps. Josh completed two further 10-lap stints to take his total laps to 30, while both Ben and Jack did single 10-lap runs.

The conclusion of the rookie test marks the end of the official track action for the 2023 WEC season. Preparations for next year will now intensify at the Higashi-Fuji and Cologne technical centres as the team gets ready to defend its World Championships against an even bigger grid of Hypercar manufacturers.
Josh Pierson:
"The GR010 HYBRID is a really nice car to drive, it feels great. I haven't raced anything with a hybrid system before, so this was my first experience and I enjoyed it. The most impressive aspects are the braking and acceleration, plus there is more downforce than we have on an LMP2 car. For me, the test was about learning and working with the team, not pushing to the limit. I am at the start of my career, so this is a great opportunity to learn how a World Championship-winning Hypercar team operates and get a feel for how they run a programme. It is at another level. Everyone has been really kind and good to work with."
Ben Barnicoat:
"When I woke up this morning, I was extremely excited to be driving for TOYOTA GAZOO Racing which just won the manufacturers' and drivers' World Championship. I was like a kid waiting for Christmas. It is not every day that you get the opportunity to drive a car of this calibre with a team at this level. The first thing that impressed and surprised me was how good the braking is, which comes from the hybrid system. The car stopped really quickly and then there was the power; as soon as you get the steering wheel straight and push hard on the acceleration, it takes off. I felt I got up to speed quickly and that's thanks to the day at the simulator, which was very accurate and well correlated to real life."
Jack Hawksworth:
"What a nice way to end the year; my first time in Bahrain and my first time driving a Hypercar. It was super exciting and completely different to what I'm used to coming from racing in IMSA with the Lexus RC F GT3. The GR010 HYBRID has so much more power than I am familiar with, it's a but GT style but with more power. There are so many tools and things you change on this car to adjust the handling, so there was a lot to learn. It has been pretty amazing to see a world-class team working, how organised they are and how everything is put together. It has been a great experience to have my first test in a Hypercar with the World Championship-winning team."