TOYOTA GAZOO Racing aims to maintain its dominant start to the 2023 FIA World Endurance Championship (WEC) season when it competes in Europe for the first time this year, at the 6 Hours of Portimão.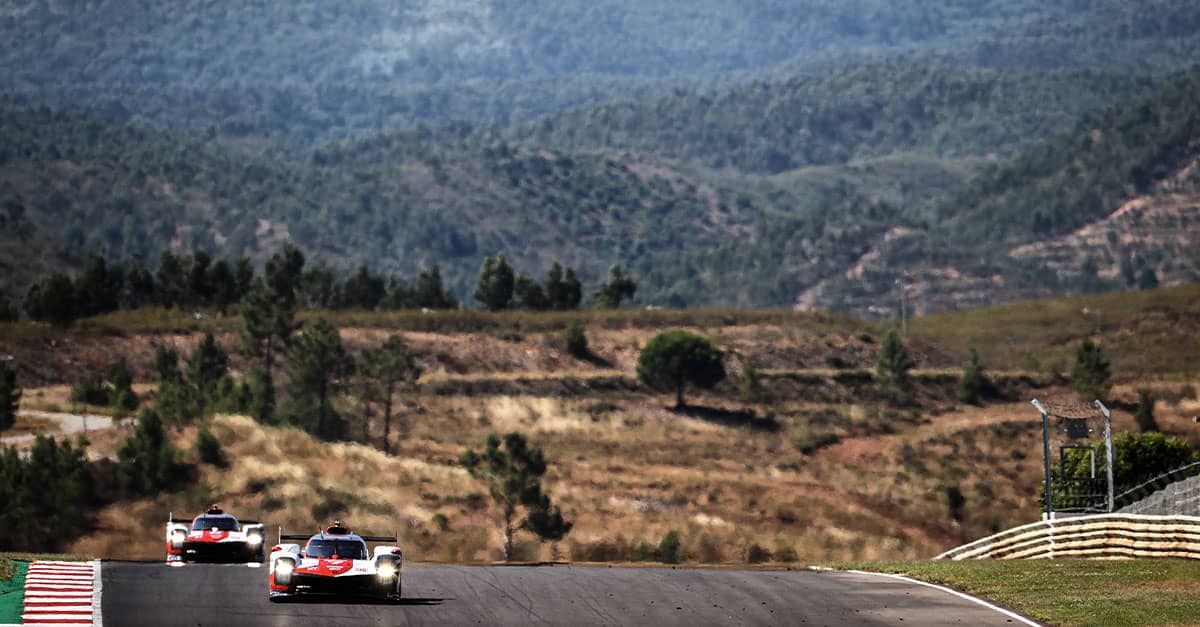 At the season-opening 1000 Miles of Sebring, perfect team operations, exceptional driver consistency and smart tyre management delivered a one-two victory over a packed Hypercar field featuring other legendary endurance racing marques, such as Cadillac, Ferrari, Peugeot and Porsche.

Mike Conway, Kamui Kobayashi and José María López hold the advantage in the drivers' standings after victory at Sebring in their #7 GR010 HYBRID. Reigning World Champions, and last year's Le Mans winners, Sébastien Buemi, Brendon Hartley and Ryo Hirakawa began their title defence with a narrow second place.

After the unique challenges over the bumps in Sebring four weeks ago, Portimão marks the start of an important and intense European-based preparation period prior to the Le Mans 24 Hours, which includes the 6 Hours of Spa-Francorchamps at the end of this month.

Sébastien and Brendon already have a Portimão victory to their name, achieved when leading home a TOYOTA GAZOO Racing one-two on WEC's first race there, in the second round of the 2021 season. That was also Toyota's 100th FIA World Championship sportscar race.

As well as being a challenging circuit for drivers, Portimão is also a challenge for team logistics. An epic road journey to deliver the GR010 HYBRIDs and working equipment to Portugal began on Thursday 6 April when five trucks left the team's base in Cologne, Germany.

The trip will end on Sunday, after the team's five trucks have passed through five countries and covered 2,500km on the way to the Autodromo Internacional do Algarve, near the town of Portimão on Portugal's southern coast. That distance is the equivalent to 538 laps of the 4.653km circuit, which would take a Hypercar around 14-and-a-half hours to complete at typical race pace and accounting for pit stops.

Preparation for the second race of the season begins on Friday, with a pair of 90-minute practice sessions, during which drivers and engineers will evaluate different aerodynamic and mechanical settings on the GR010 HYBRIDs, whilst also comparing the different compounds of Michelin tyres.

After a late-morning final practice on Saturday, the starting grid will be decided by a 15-minute qualifying session at 4.20pm that afternoon. The 6 Hours of Portimão, the second round of the seven-race 2023 WEC season, begins at midday local time (1pm CEST) on Sunday.
Kamui Kobayashi (Team Principal and driver, car #7):
"Thanks to the big team effort, strongly supported by our colleagues in Japan and our partners, we made the perfect start to the season in Sebring. We could not achieve more than a one-two victory, and I think we deserved it. But Portimão is a new race and we have to start again with another team effort to prepare the most competitive cars possible. Portimão is a very different track compared to Sebring and we can expect our Hypercar competitors to be even closer. Many of our rivals have tested there recently, but we will be driving there for the first time since April last year. This means we need to work hard during the practice sessions to find the right set-ups and tyre strategies. At this stage of the season, every race is part of our Le Mans preparation, so next week is another important step. We are looking forward to the fight with our Hypercar competitors; I am sure it will be exciting again for all the fans."
Mike Conway (Driver, car #7):
"It was great to start the season with a win in Sebring after a really strong team performance, and we want to keep that momentum going at Portimão. We know the track pretty well as we've tested there a lot over the years, and we raced there with the GR010 HYBRID in 2021, but this year's car and tyres are different. We don't start from zero, because all that experience is still valuable, but we will have a busy day on Friday to update ourselves and adjust everything properly."
José María López (Driver, car #7):
"I am happy to be racing again at Portimão. It's a nice circuit, fun to drive and quite challenging. We're starting a very busy part of the season which will be tough on everyone as we prepare for Le Mans with Portimão, then Spa only two weeks later. I think we're in good shape; the team did a great job in Sebring so we go into this race leading both World Championships and we want to stay there. Our target is to stand in the middle of the podium again."
Sébastien Buemi (Driver, car #8):
"I have nice memories of Portimão from our victory two years ago so it's good to be going back there again. We will have a big challenge from the other Hypercar manufacturers, I'm sure. Sebring is a special track so I'm not sure we have a clear picture yet of where everyone is in terms of performance; Portimão will give us a much clearer indication. Our car looks strong, and we saw in Sebring that the team is at the top of their game, so I'm confident. It will not be easy but let's try to stay in front."
Brendon Hartley (Driver, car #8):
"Sebring was our first taste of the battle with the new Hypercar competitors, and it was exciting for everyone. We met the challenge, and we have to keep raising our game to stay ahead of the competition this season. The team did an amazing job in pre-season and at Sebring, now we go again at Portimão where I'm sure it will be even closer. It's great for the series and our fans, and as a team we're relishing the challenge, so we are all looking forward to this race."
Ryo Hirakawa (Driver, car #8):
"I am looking forward to driving at Portimão again. It feels like a long time ago, because so much has happened since, but my first experience behind the wheel of the GR010 HYBRID was at Portimão, back in June 2021. At the time, everything was new to me and I had so much to learn, but now I am much more familiar with the car and the team. We made a strong start to the season in Sebring and we will be pushing hard to maintain that high level in Portimão."