TOYOTA GAZOO Racing World Rally Team is looking to fight back following a challenging first full day at Rally Sweden, which ended with Elfyn Evans in fourth place and Kalle Rovanperä in fifth.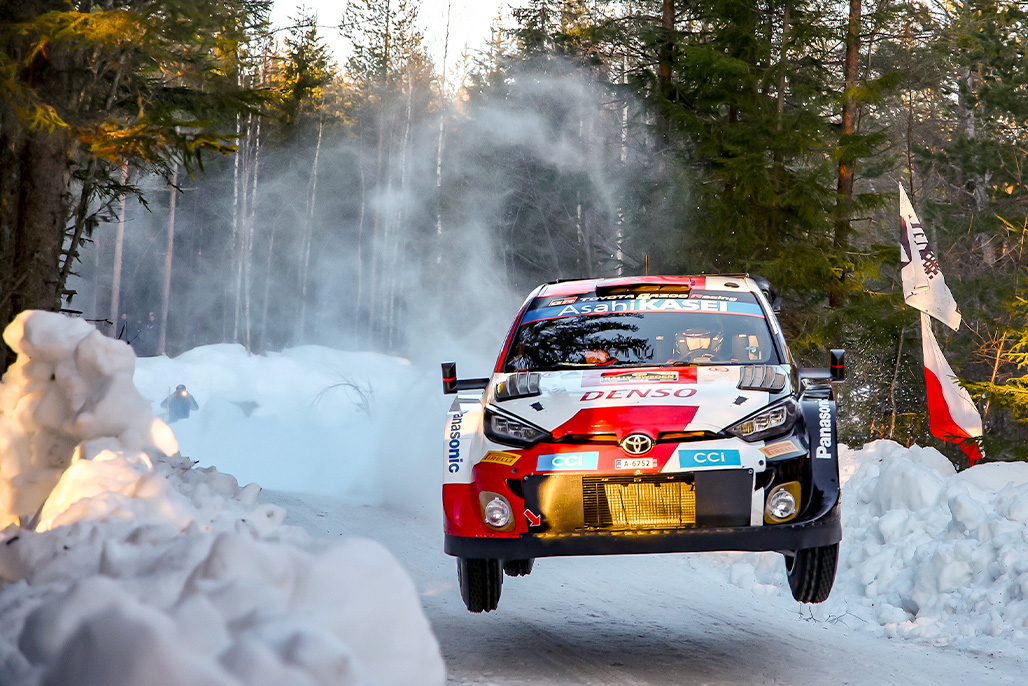 The snow-covered stages around Umeå are some of the fastest of the season and the GR YARIS Rally1 HYBRID drivers were involved in a very close lead battle throughout the Friday morning loop of three stages. Running first on the road, overnight leader Rovanperä lost time in the morning's opening stage sweeping loose snow but then set the fastest time in SS3 and was only 4.7 seconds off the lead in fourth overall at the end of the morning.
Just a few seconds behind in fifth was Takamoto Katsuta who also had a strong morning, claiming a stage win in SS4. Unfortunately, in SS5 he would be caught out by the snowbanks that line the road, causing him to roll. He was able to finish the stage and continue onto SS6, but had to stop because of damage to the cooling package at the front of the car. The team will inspect the damage and attempt to repair the car so Katsuta can restart tomorrow.
Evans was sixth at the end of the morning and showed more confidence and pace in the afternoon after making a setup change during mid-day service. Second-fastest in SS6, he climbed up to fourth overall and is 26.5s from the lead tonight.
Rovanperä's road position was more of a disadvantage in the afternoon on rutted roads but he ended the day with a repeat of his Thursday night stage win in the Umeå Sprint test, and is 4.6s behind Evans overall.
Quotes:
Jari-Matti Latvala (Team Principal)
"It has been a bit of a tougher day than we would have liked but nothing is over yet. We knew it would be difficult with Kalle opening the road in more challenging conditions than last year. On snow the first pass of the stages is usually OK, but it's harder the second time with the deep and narrow ruts. I don't think Kalle could have done much more in his situation today. Elfyn was not completely comfortable this morning but together with his engineer he found a better setup during service and had a positive afternoon. I feel very sorry for Taka because I would say he was doing his best ever performance before he unfortunately went off in a very tricky stage. If we can have good speed and manage the tyres well tomorrow then things can still change: hopefully we can get back into the podium positions and maybe, with a bit of luck, something more."
Kalle Rovanperä (Driver car 69)
"This morning the conditions were surprisingly good. In the first stage we lost a lot of time as we had expected given the snow was really soft and loose. But after that we could do good times when the conditions were nicer, so the time loss was not too big this morning. This afternoon was a huge challenge: I think the first stage of the loop was the most difficult stage on snow any of us have ever done with huge ruts and a lot of loose snow. We lost a lot of time there and just tried to keep it clean and stay on the road. But when we had conditions where we could push, we were quite fast compared to our rivals, so I'm quite confident we can do more with our road position for tomorrow."
Elfyn Evans (Driver car 33)
"It was not a strong morning at all from our side, as I was struggling with the balance and not able to find full confidence. This afternoon was better; we made some changes to the car setup at lunchtime that seem to have improved the feeling a bit. So overall I'm happy with how the afternoon went but still we are not really where we would have wanted to be. We're definitely going to keep trying our all. The stages are technical and it's easy to be caught out, so anything can happen. We just need to keep fighting and hopefully continue to climb the leaderboard tomorrow."
Takamoto Katsuta (Driver car 18)
"I felt really good with the car and very comfortable this morning. I was not pushing too much, but the feeling was there and the times were there also, so I was very happy. This afternoon I tried to keep a good speed without a crazy push, but the conditions were very difficult with lots of loose snow and deep ruts. In a fast corner near the end of SS5 I couldn't slow down enough or turn the car fully because of the ruts and we went wide and hit the snowbank heavily, as we were way too fast. It was my mistake and I'm really sorry for the team. We had a really good start this morning so I'm very disappointed. Hopefully we can restart tomorrow and get that feeling back but let's see."
End of day two (Friday):
1 Craig Breen/James Fulton (Hyundai i20 N Rally1 HYBRID) 57m05.5s
2 Ott Tänak/Martin Järveoja (Ford Puma Rally1 HYBRID) +2.6s
3 Esapekka Lappi/Janne Ferm (Hyundai i20 N Rally1 HYBRID) +11.2s
4 Elfyn Evans/Scott Martin (Toyota GR YARIS Rally1 HYBRID) +26.5s
5 Kalle Rovanperä/Jonne Halttunen (Toyota GR YARIS Rally1 HYBRID) +31.1s
6 Thierry Neuville/Martijn Wydaeghe (Hyundai i20 N Rally1 HYBRID) +36.8s
7 Pierre-Louis Loubet/Nicolas Gilsoul (Ford Puma Rally1 HYBRID) +1m16.2s
8 Oliver Solberg/Elliott Edmondson (Škoda Fabia RS Rally2) +2m56.8s
9 Sami Pajari/Enni Mälkönen (Škoda Fabia RS Rally2) +3m09.8s
10 Jari Huttunen/Antti Linnaketo (Škoda Fabia R5) +3m31.9s
TBC Takamoto Katsuta/Aaron Johnston (Toyota GR YARIS Rally1 HYBRID)
(Results as of 20:00 on Friday, for the latest results please visit www.wrc.com)
What's next?
Saturday is the longest day of the rally with 126.22 competitive kilometres across a similar format to Friday. A repeated loop of three stages begins with two new tests: Norrby and Floda, which is the most northerly stage of the rally and also the longest at 28.25 kilometres. This is followed by the more familiar Sävar, where the second pass gets underway after sunset, before the Umeå stage – a double-length version of the already-used Umeå Sprint – rounds out the day.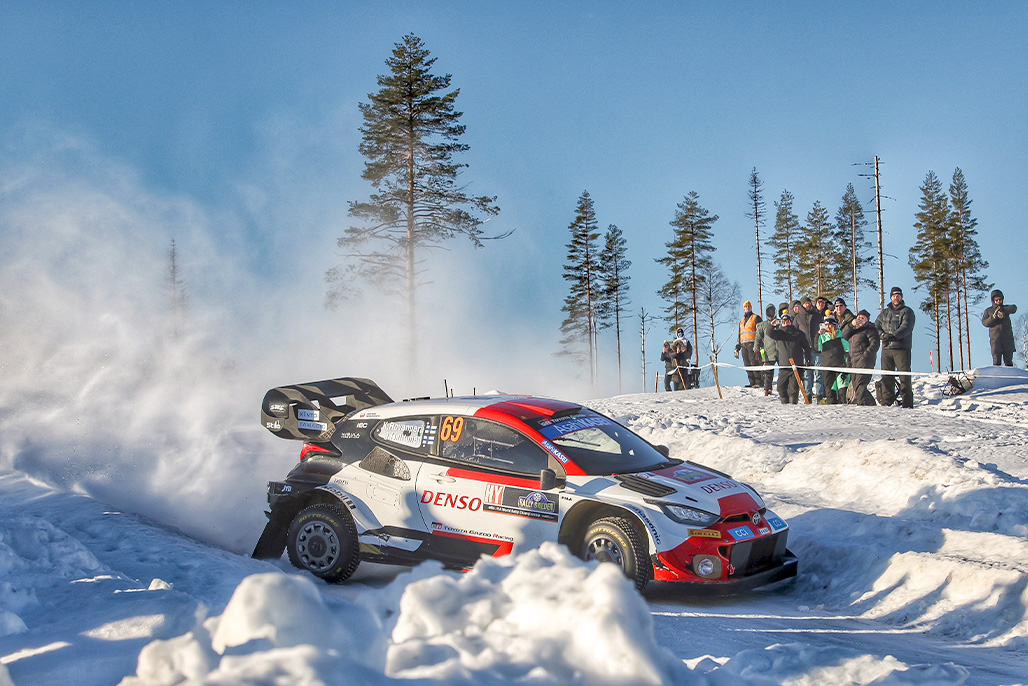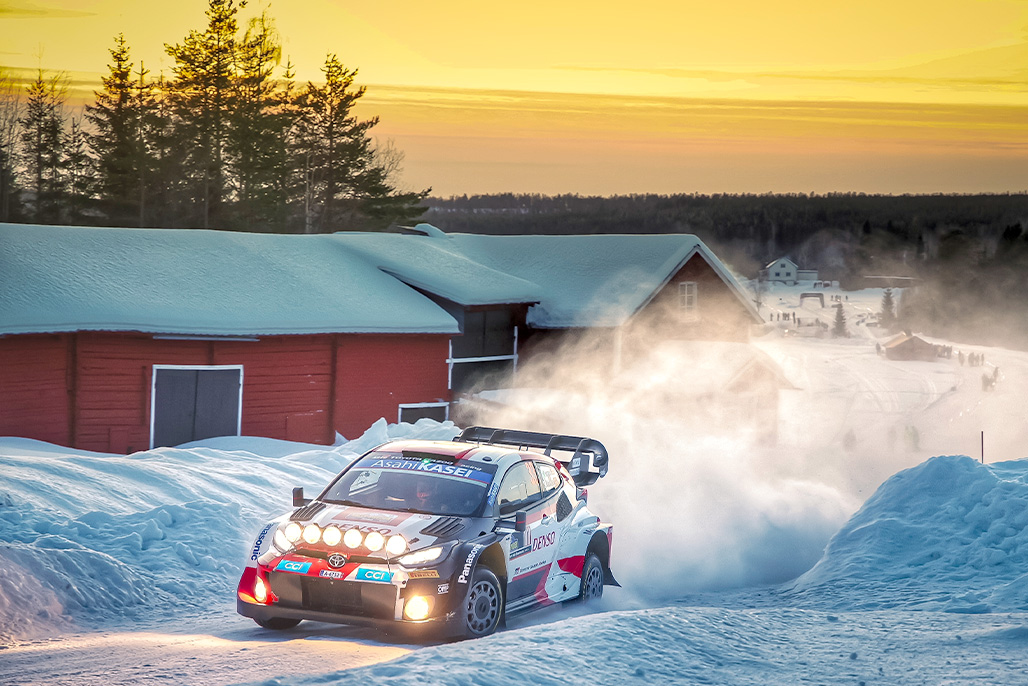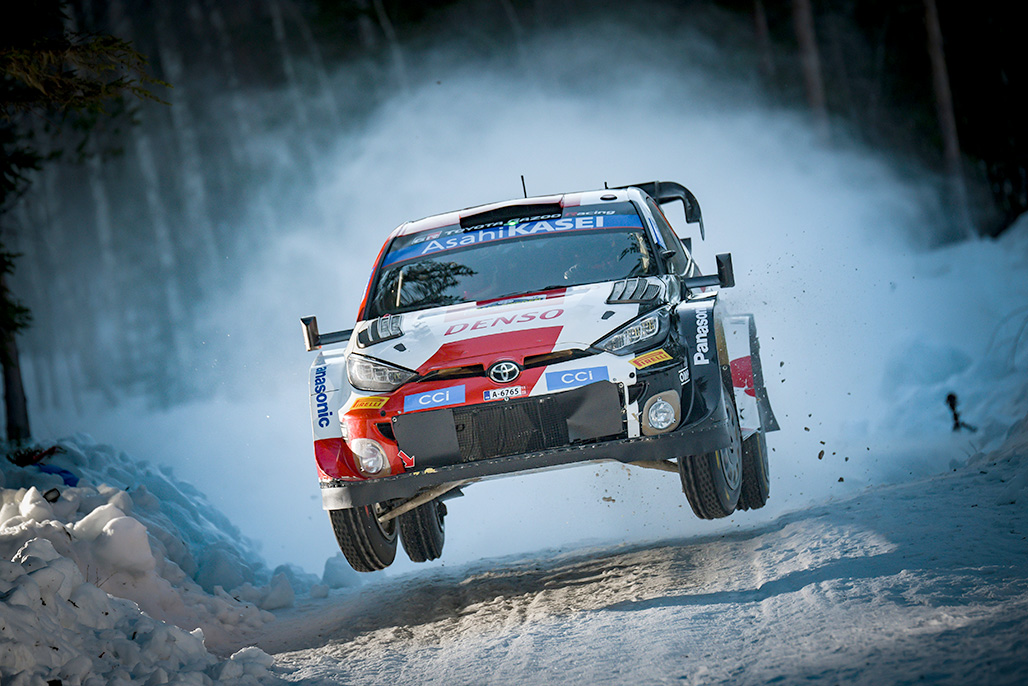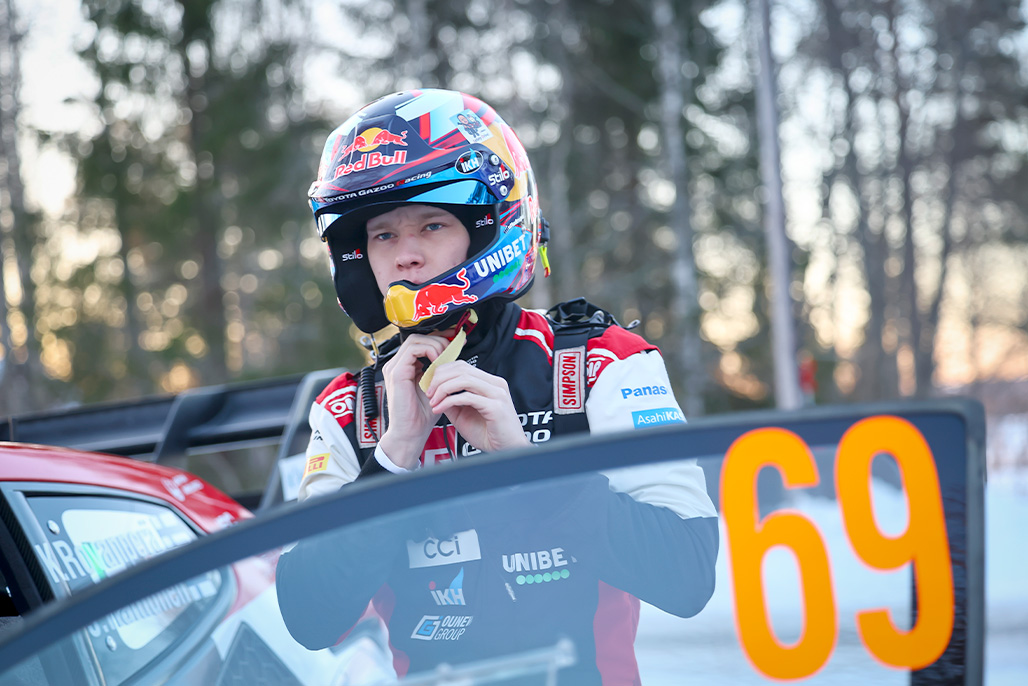 TOYOTA GAZOO Racing WRC 2023 Official Partners