Kalle Rovanperä leads for TOYOTA GAZOO Racing World Rally Team after a strong performance in challenging conditions on the first full day of the inaugural Central European Rally.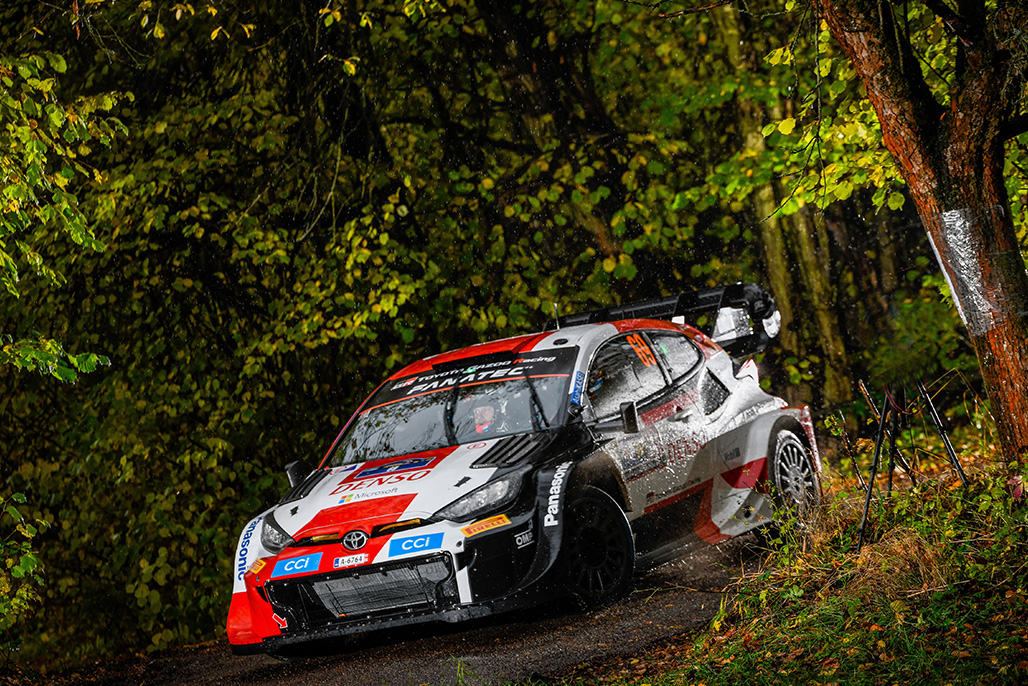 After Thursday's two opening stages, crews headed back into the Czech Republic for the longest day of the rally with 121.8 competitive kilometres to be tackled across two loops of three stages – which were separated by a tyre-fitting zone in Prachatice rather than mid-day service.
As had been anticipated, heavy rain added to the demands on the narrow but fast Czech roads. Championship leader Rovanperä rose to this challenge well, winning all three of the morning's stages. He capitalised on his road position at the front of the order, taking the lead on SS4 and arriving in Prachatice at lunchtime with a lead of 29.2 seconds over team-mate and championship rival Elfyn Evans.
Although the rain had eased for the afternoon loop, the roads remained wet and very muddy. Evans, from second in the road order, was fastest in SS6 before Rovanperä set the pace in SS7. The Finn further increased his lead across the afternoon to 36.4s over second-placed Thierry Neuville (Hyundai) with Evans a further 10.8s back in third position.
Sébastien Ogier suffered an early setback in SS3 with a damaged wheel, losing around 40s. He is in sixth position overnight, with Takamoto Katsuta fifth in his TGR WRC Challenge Program-supported entry.
Quotes:
Jari-Matti Latvala (Team Principal)
"Today the drivers faced some very difficult conditions. They had new stages, with changing surfaces and grip levels and on top of that they had mud and standing water. When it's like that you have to push more to the limits to find the grip. This is where Kalle is very strong and it was amazing what he was able to do today. But Elfyn also did a good job with consistent driving and no mistakes. I think that's very clever from him because he knows that if something were to happen to Kalle, then he has his chance for the championship. For us to have two cars in the top three is really good. For Seb it became difficult once he knew his chance for the victory was probably gone, but I think it was better for him in the afternoon and he'll try to have a better day tomorrow. It was also a good day for Taka in those tough conditions."
Kalle Rovanperä (Driver car 69)
"The conditions today were super tough and especially in the first two stages this morning. There was a lot of rain, a lot of standing water and even though we were the first car, there was already quite a bit of dirt on the road for us. It was a big challenge but we still did some really good times. In the afternoon, the conditions were more equal in terms of the starting place, because we also had lots of mud. We took the pace down a bit just to be safe, but still created a bit more gap to the others on the middle stage, so we can be happy. Tomorrow we're going to be the last Rally1 car on the road and if it's wet again, that will be a huge challenge. We just need to keep focused and avoid mistakes."
Elfyn Evans (Driver car 33)
"There was quite a lot of rain overnight and into the morning so we faced some pretty difficult, full wet conditions. There was quite a lot of mud being dragged out too, so it was not easy to judge the different grip levels. The second pass this afternoon was tough as well with a lot of mud and quite changeable conditions. It started to dry out a bit which almost made it more difficult with the tyres starting to move around, and then a bit of drizzle again for the last stage. Our position tonight is not what we really hoped for, but Kalle has done an incredible job today and we definitely couldn't match his speed. The gap is pretty big, but we'll continue to do the best we can. In a rally like this, anything can happen to anyone so we have to keep going."
Sébastien Ogier (Driver car 17)
"It has not been the day that we wanted. It all went wrong for us very quickly this morning. In the heat of the moment, I probably overreacted a bit and I'm sorry for blaming the tyre. In the end, the problem was that the wheel rim was broken and this is why the air escaped from the tyre. In a very narrow section in the mud it looks as though there was a rock that we could not see. In these conditions you just have to follow the line and I could not do anything. I think a lot of people damaged their wheels, but unfortunately for us the air escaped. That was a tough thing to take to start the day. After that we tried to keep it consistent and didn't take maximum risk. I have not been feeling 100 per cent with some illness, and it was difficult anyway to do the best times with our road position. We just tried to bring the car back in one piece and aim to do better tomorrow."
End of day two (Friday):
1 Kalle Rovanperä/Jonne Halttunen (Toyota GR YARIS Rally1 HYBRID) 1h13m05.1s
2 Thierry Neuville/Martijn Wydaeghe (Hyundai i20 N Rally1 HYBRID) +36.4s
3 Elfyn Evans/Scott Martin (Toyota GR YARIS Rally1 HYBRID) +47.2s
4 Ott Tänak/Martin Järveoja (Ford Puma Rally1 HYBRID) +1m30.4s
5 Takamoto Katsuta/Aaron Johnston (Toyota GR YARIS Rally1 HYBRID) +2m26.8s
6 Sébastien Ogier/Vincent Landais (Toyota GR YARIS Rally1 HYBRID) +2m35.9s
7 Teemu Suninen/Mikko Markkula (Hyundai i20 N Rally1 HYBRID) +2m39.1s
8 Grégoire Munster/Louis Louka (Ford Puma Rally1 HYBRID) +2m59.1s
9 Emil Lindholm/Reeta Hämäläinen (Hyundai i20 Rally2) +5m36.3s
10 Erik Cais/Daniel Trunkát (Škoda Fabia RS Rally2) +5m51.2s
(Results as of 18:30 on Friday, for the latest results please visit www.wrc.com)
What's next?
Saturday's route takes the rally into Austria for the first time. A pair of stages on that side of the border – including Mühltal, the longest of the rally at 27.15 km – are followed by a third in Germany prior to mid-day service in Passau. All three tests are then repeated in the afternoon.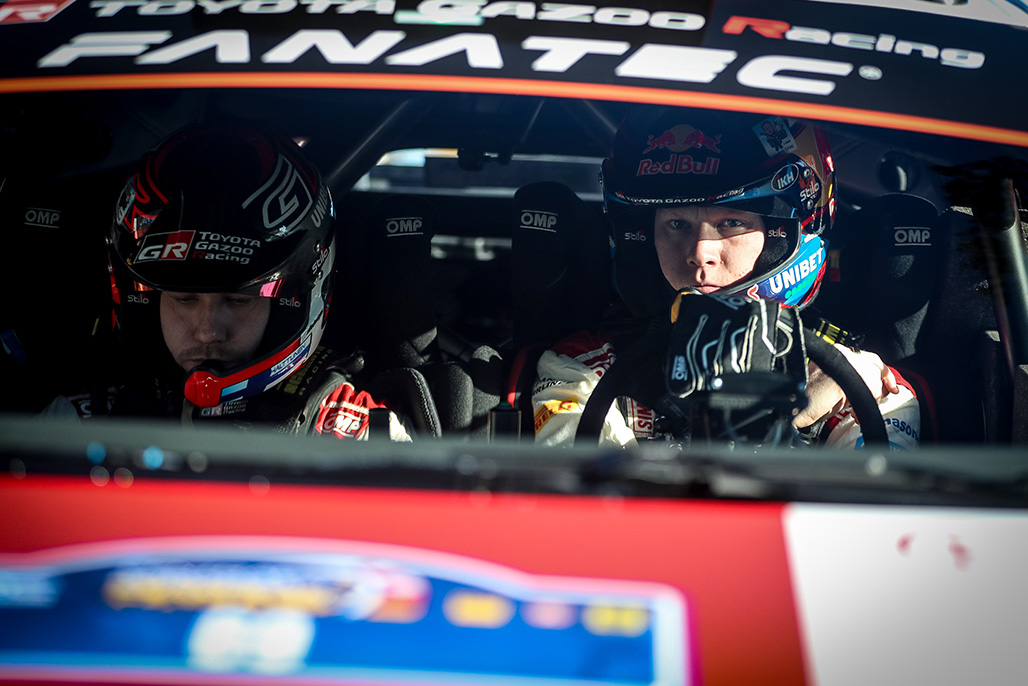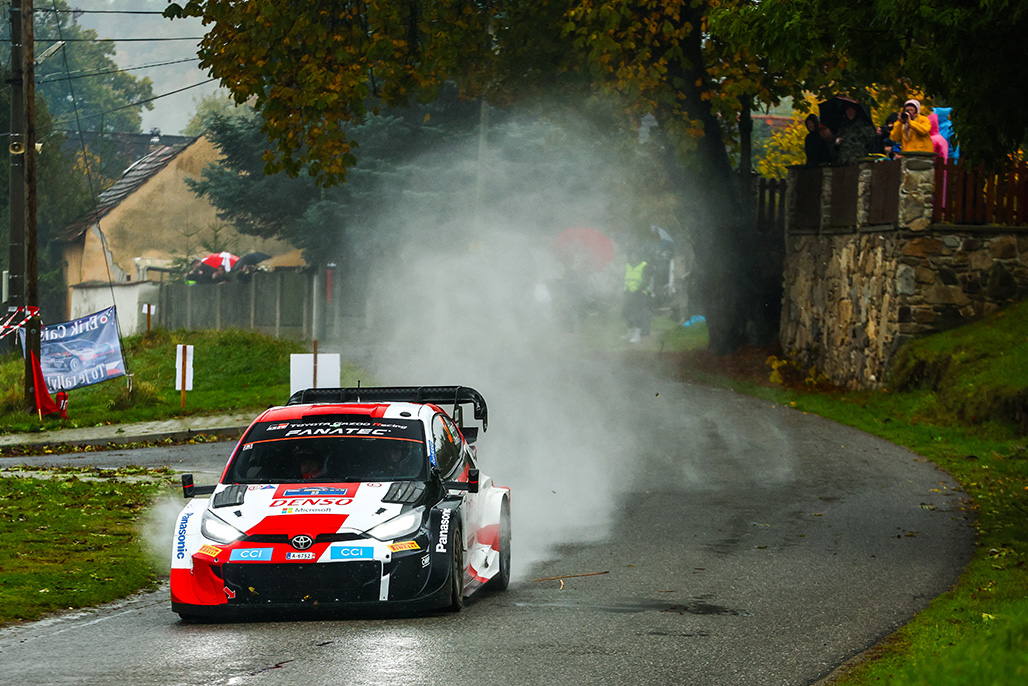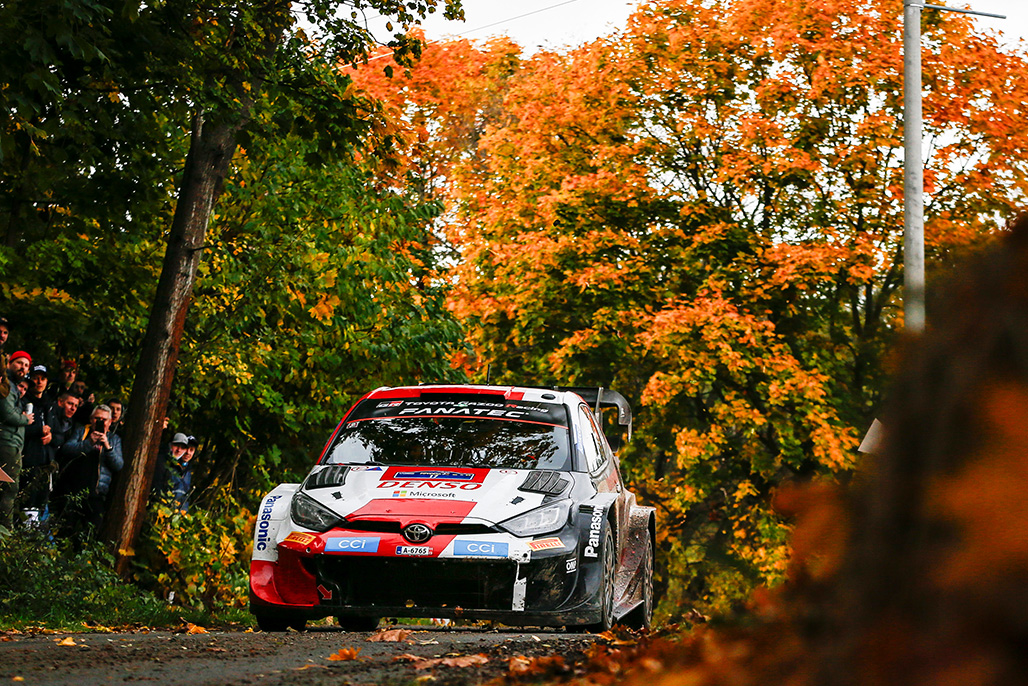 Rd.12 Central European Rally
TOYOTA GAZOO Racing WRC 2023 Official Partners