TOYOTA GAZOO Racing World Rally Team is ready to defend its lead in the FIA World Rally Championship on one of the most famous and toughest events on the calendar, the Acropolis Rally in Greece (September 7-10).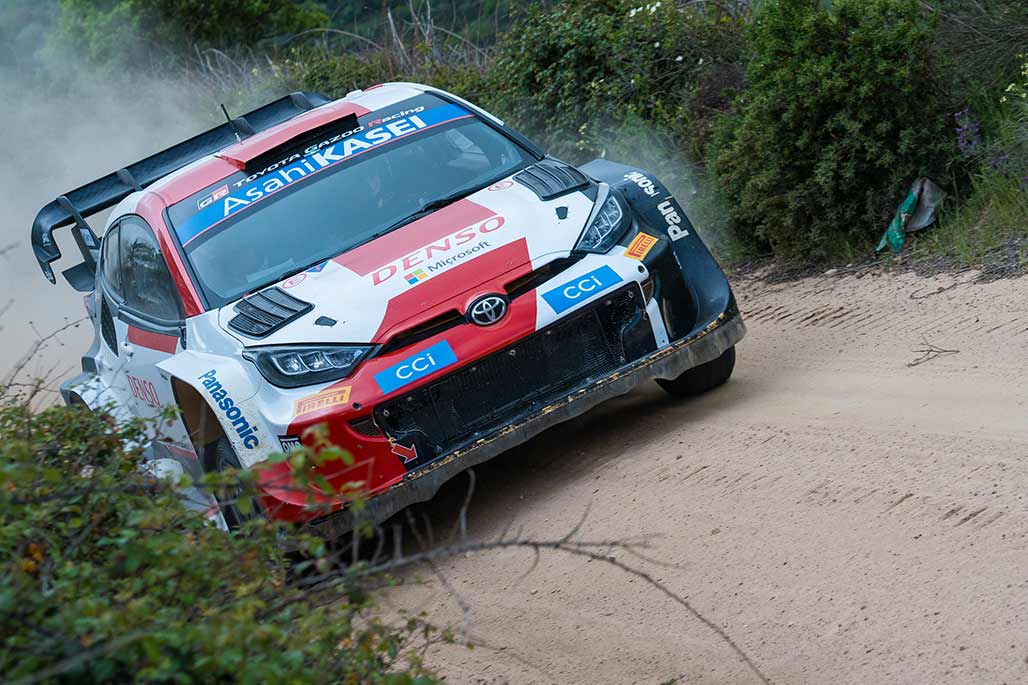 This year celebrating 70 years as an international event, the Acropolis is known for rocky mountain roads and arduous conditions that provide a harsh test for cars, tyres and crews. An almost permanent fixture on the WRC schedule until 2013, it returned in 2021 when TGR-WRT and Kalle Rovanperä claimed victory at the first attempt. Having experienced in last year's edition just how tough the Acropolis can be, the team is determined to return to the podium this time around.
With four rounds remaining in the 2023 season, TGR-WRT leads the manufacturers' championship by 67 points while defending drivers' champion Rovanperä has an advantage of 25 points over team-mate Elfyn Evans, the winner of the last rally in Finland.
Sébastien Ogier, a winner in Greece in 2011, returns to the line-up for the first time since his victory on June's Safari Rally Kenya: one of three wins from his five appearances so far this season. Takamoto Katsuta, fresh from a podium in Finland, drives a fourth GR YARIS Rally1 HYBRID for just his second Acropolis start.
As usual, the rally will begin in the Greek capital Athens on Thursday evening with a ceremonial start below the ancient Acropolis monuments, followed by an all-new super special stage on the city's waterfront. From there, the route takes crews westwards to Loutraki which serves as a hub for the first gravel action on Friday: two passes of the Loutraki stage itself sandwich the nearby Pissia test and a tyre-fitting zone. Two further stages – Livadia and Elatia – are tackled during the afternoon journey north to the service park in Lamia, around which the rest of the rally is based.
Saturday is the longest day with a 70.76-kilometre loop of three stages south of Lamia to be run twice either side of mid-day service. This includes Karoutes, the longest stage of the weekend at 28.49 km: using part of last year's Bauxites but extended and driven in the opposite, downhill, direction. Sunday's action takes place north-west of Lamia, starting with a single run over the classic Tarzan test. A final service separates two passes of Grammeni, which last featured in the WRC in 2005 and hosts the rally-ending Power Stage.
Quotes:
Jari-Matti Latvala (Team Principal)
"We have had a good run of results on recent rallies and we hope to continue that in Greece, but we know just how challenging an event the Acropolis can be. Last year it was a very difficult rally for our team, but that is motivating us to do better this time, and we have been developing the GR YARIS Rally1 HYBRID a lot for rough and dry gravel conditions. Of course, if it stays dry then Kalle and Elfyn will likely face the toughest conditions at the start of the rally, but we hope we can still fight for strong results with them. And it will be great to also have Seb with us once more and aiming to achieve another victory together."
Kalle Rovanperä (Driver car 69)
"It's been good to have a small break after Rally Finland and a chance to rest and recover before Greece. The Acropolis is a classic event and we have had some real highs and lows there in the past two years: to win on our first time there in 2021 was really nice, and then last year it was a tough weekend for us. I'm sure that it won't be easy this time either as we will be opening the road again on Friday. But together with the team we have been working to improve for these conditions and we will definitely try our best to score some good points."
Elfyn Evans (Driver car 33)
"It was very nice to win in Finland but we know that Greece is a very different rally. After the smooth and fast roads of Estonia and Finland, the Acropolis is one of the roughest gravel events we face during the year. It therefore requires something rather different in terms of car setup, something closer to the other rough rallies we've done earlier this year. We haven't had a lot of luck in Greece the past two years, and if it's dry then it could be a challenge on Friday running second on the road, but we'll look to do the best job we can like always."
Sébastien Ogier (Driver car 17)
"I've had some nice time off over the summer but I'm excited to get back in the GR YARIS and to compete in Greece. I really like the country and also the rally too. For most of my career, it was unfortunately not on the calendar, but now it's back and I have motivation to do well there. I managed to win it once, and like always the plan will be to try and fight for another victory. Usually on this kind of rally with dry gravel, my road position should help me. But two years ago we actually had quite a wet and muddy rally, so let's see. On this kind of event you need to be fast but also get through without trouble; the roads are very rocky, and it's hard for the tyres and the cars."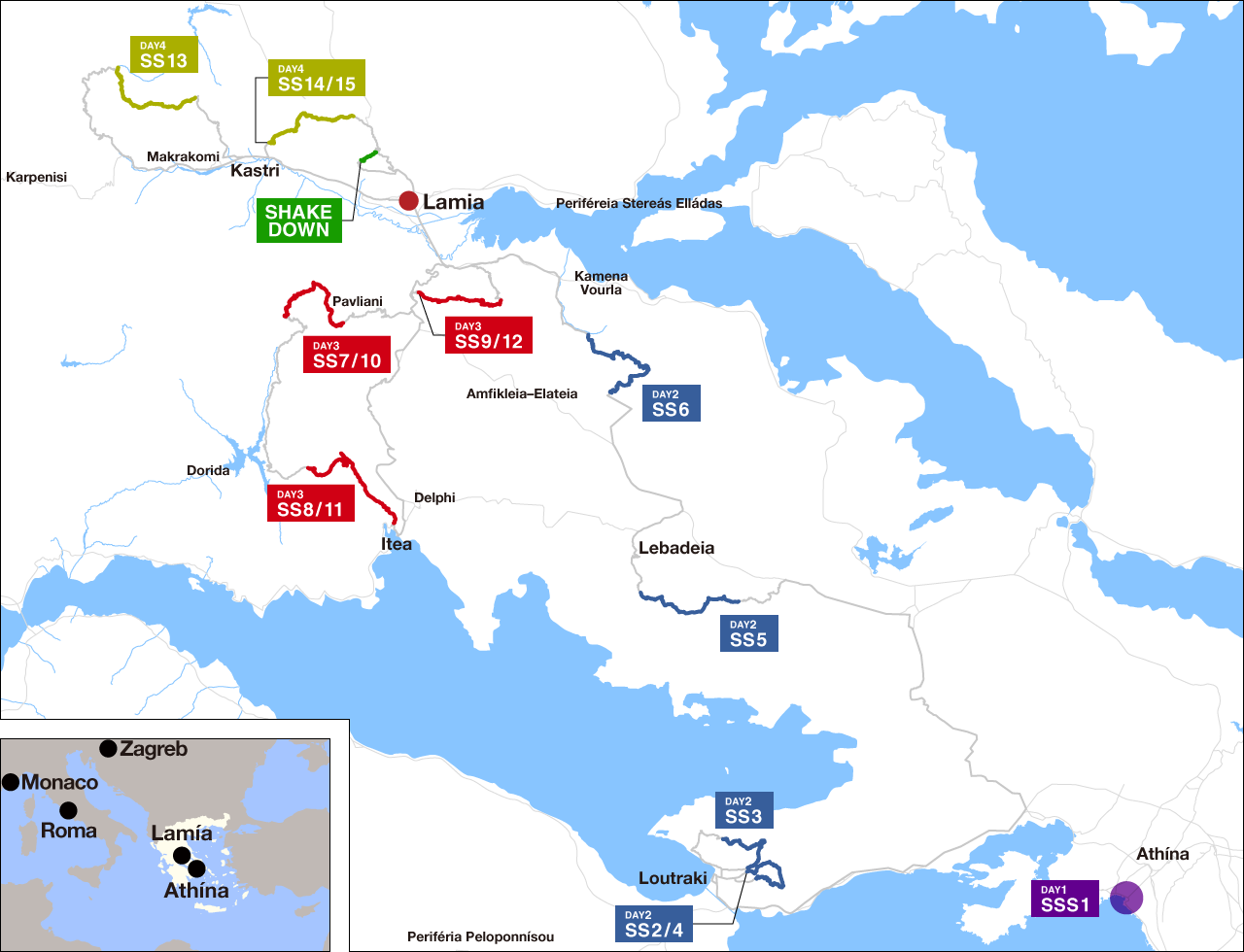 Rd.10 Acropolis Rally Greece
TOYOTA GAZOO Racing WRC 2023 Official Partners