The first GR Supra GT Cup Finals Champion is Mikail Hizal (Germany)!

-The fastest GR Supra GT driver was chosen at the 46th Tokyo Motor Show 2019-
Tokyo October 26: TOYOTA GAZOO Racing has announced that the finals of the GR Supra GT Cup for PlayStation®*14 (PS4®) was held at the 46th Tokyo Motor Show 2019 in MEGAWEB and the fastest GR Supra GT driver was chosen from 24 representatives globally.
Mikail Hizal from Germany became the champion of the "GR Supra GT CUP" which was held with "FIA Granturismo Championship World Tour 5" at Tokyo Motor Show 2019. Kanata Kawakami from Japan won second place, and Takuma Miyazono from Japan placed third. These top three drivers will be invited to "TOYOTA GAZOO Racing FESTIVAL" in Fuji International Speedway on December 15th (Tue.) and the award ceremony will also be held.
The semifinal race course where finalists were decided was Fuji International Speedway. The race was very close where even only one mistake decided winning or loosing. The fastest 6 drivers who won the semifinals from each group, consisted in Group A (Representative of Europe, Middle East and Africa) and Group B (representative of North America, Latin America and Asia), advanced to the final held in Circuit de Spa-Francorchamps in Spain. Mikail Hizal made victory controlling the race and making a big gap behind him from the beginning to the end.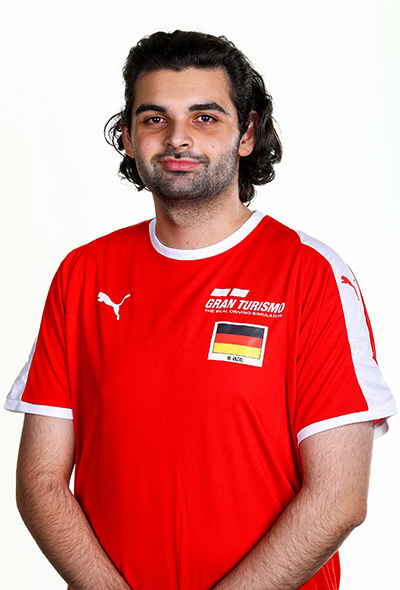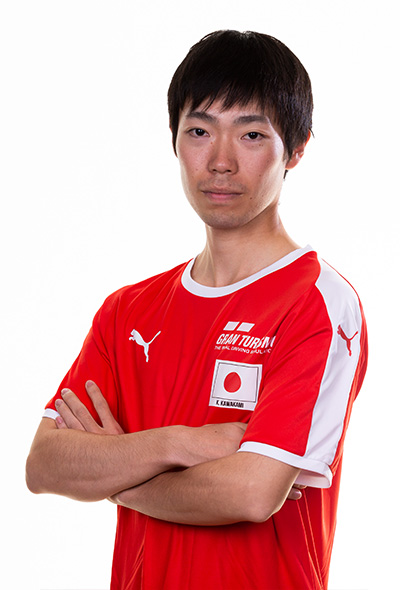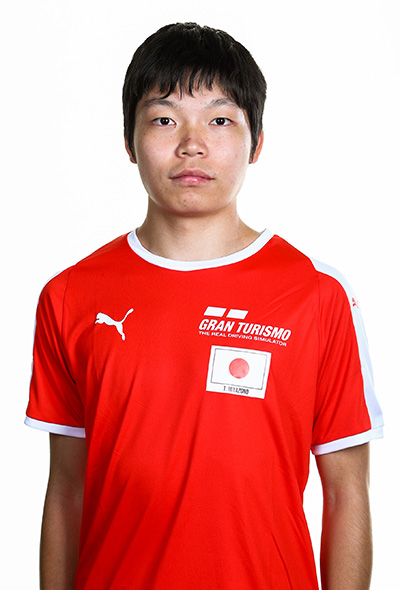 GR Supra Chief Engineer
Tetsuya Tada
I only need to say it was fun, the audience reaction said everything. Everyone seemed to enjoy so much, all fans watched the race battles together. Actually, GR Supra next model driver data is input from virtual into the real cars. Of course, we will make updates to virtual Supra as well. This race has bigger meaning, it is not just a game, it is so important for our R&D team and for everyone to join us.
The producer for Gran Turismo Series
Kazunori Yamauchi
I can't imagine how difficult to win in one make race with absolutely equal conditions for all cars. Congratulations Mikail Hizal on being the champion at the end of a very close, clean and fair race in which only the top drivers can perform. I am happy and proud of this epoch making GR Supra GT CUP, Mikail Hizal who is the undisputed first winner.
Akio Toyoda
President, Member of the Board of Directors
Congratulations Mikail Hizal on winning the first world GR Supra GT CUP Championship.
And I would also like to show my appreciation for accordingly about 280,000 participants playing the furious battle together.
Recently when I visited WEC drivers to encourage them, I found Gran Turismo in their waiting room and heard they enjoy playing it during the race week and the endurance race sometimes.
Real race drivers enjoy and have outstanding driving skills in the virtual world as well.
On the other hand, some e-Motorsports drivers change from virtual to real world racing.
The reason why drivers can come and go between real and virtual world driving is that the virtual world faithfully reproduces the movement of the real car
and drivers pick up the feeling and voice of their cars and roads.
I convinced once again that the ability and learnings of drivers in the virtual will help us "make ever better cars".
This time there is a great significance to hold Tokyo Motor Show
which we hold with a sense of crisis going to new frontiers
and facing a once-in-a-hundred-years turning point for todays' automobile industry.
Also including children and kids, so many people who have never seen Motorsports also could feel the passion and love of cars and racing.
We try to keep building e-Motorsports passion and fever not to finish as a temporary thrill.
More than anything, the most attractive point of e-Motorsports is that anybody can join from everywhere.
I am sure a large number of people will participate and make e-Motorsports more and more exciting. Thank you.
The number of GR Supra buyers from "Gran Turismo SPORT" of Playstation4*1 reached about 600,000 people. The total number of GR Supra GT CUP participants also reached 27,000 people enjoy driving the GR Supra.
*1 "PlayStation" is a registered trademark of Sony Interactive Entertainment Inc. "PS4" is a trademark of the same company.
*2 Name used for marketing and other promotional communications
*3 © 2019 Sony Interactive Entertainment Inc. Developed by Polyphony Digital Inc. "Gran Turismo" logos are registered trademarks or trademarks of Sony Interactive Entertainment Inc.
*4 As of June 15, 2019
*5 For Rounds 1 to 5 of the GR Supra GT Cup
Overview of the GR Supra GT Cup Finals
Date
October 26, 2019 (times to be confirmed)
Location
MEGA STAGE, 1F City Showcase, MEGA WEB
Overview
A total of 24 top drivers*6 will be selected from among the five FIA Gran Turismo Championship Regions; drivers will be ranked according to their best five finishes in Rounds 1 to 13.
Breakdown of participants
Region
Participants
Europe, Middle East, and Africa (10)
JIM_Pirata666_、TRL_LIGHTNING
Williams_Coque14、RC_Snake91
TRL_ADAM18、JIM_BRacer26
pcm_stj、TRL_TSUTSU
pescaero、ROH-Stig
North America (3)
CAR_Lamb、gatordaryl
Turismo-lester
Central & South America (3)
UDI_BONELLI、CAR_HellzFire
NikoAM19
Asia (6)
Kerokkuma_ej20、yamado_racing38
DOJO_Racing-APEX、SG_Kawakana
Kazunokota、Akagi_1942mi
Oceania (2)
Nik_Makozi、Adam_2167
Total 24 drivers
*6 Drivers aged 18 years or younger must be accompanied by a parent or guardian
In addition, the detailed information about "TOYOTA GAZOO Racing FESTIVAL" at Fuji International Speedway is as below:
Date and time:2019/12/15(Sun.) 7:00-16:00(intension) *gate open: 6:00
Venue: Fuji International Speedway (free entrance) *Parking and some programs need charge
Host: TOYOTA Motor Corporation
Patrons: Oyama-cho/Oyama-cho Tourism Association/Gotenba-shi/Gotenba-shi Tourism
Association/Nonprofit Foundation Shizuoka Tourist Association/Susono-shi/Susono-shi Tourism
Association/Lake Yamanaka Village/Lake Yamanaka Village Tourist Association
Special support: Fuji International Speedway Corporation
〈Inquiry about the event〉TGRF Executive Secretariat TEL: 03-3261-7117 Email: info2019@tgrf.jp
URL:https://toyotagazooracing.com/jp/tgrf/2019/
Press release
URL:https://toyotagazooracing.com/release/2019/#