Drift Driver Daigo Saito to Drive the GR Supra
in the Monster Energy presents D1GP All Star Shoot-out
TOYOTA GAZOO Racing sponsors drift driver Daigo Saito who will drive the GR Supra*1 at the Monster Energy presents D1GP All Star Shoot-out to be held in Odaiba, Tokyo for a couple of days, March 23 and 24.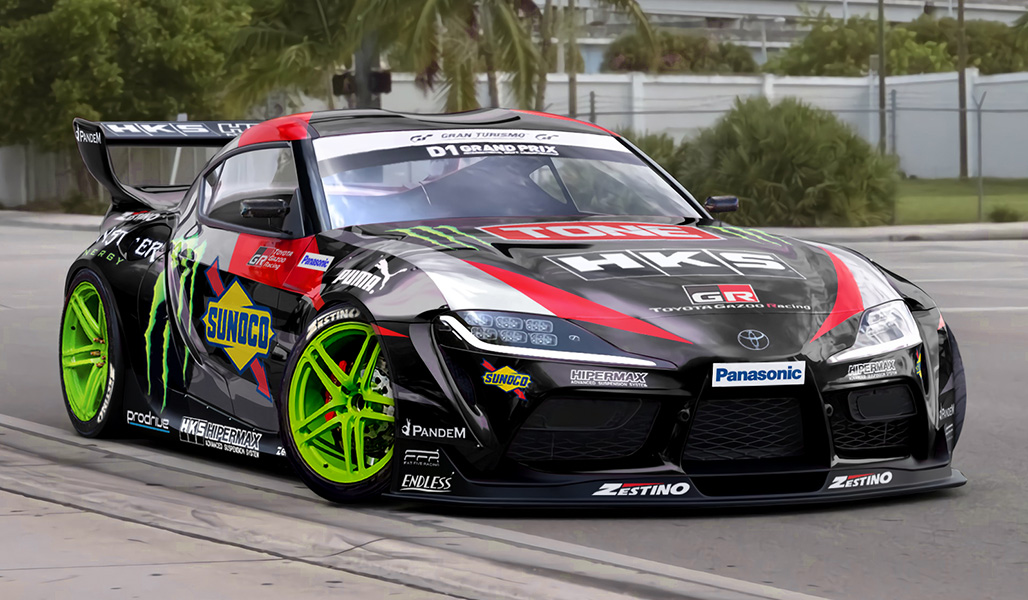 Saito, internationally known as a professional Japanese drift driver, has competed in the D1 Grand Prix*2 since 2004, and became the D1 Grand Prix series champion in 2008 and 2016. In 2012, he competed in the Formula Drift held in the US and won the series championship the first year he competed in the series, becoming the only driver in the world to have won the two major drift series. In the Formula Drift Asia and America series, Saito won the championships three times, garnering a brilliant record as one of the top drift drivers competing in the world.
TOYOTA GAZOO Racing believes there is a common trait in how Saito constantly takes on the world as a professional drift driver, and how we constantly tackle new challenges through motor sports. Through his drifting performance, we intend to convey the passion of the new GR Supra, which inherits the DNA of generations of the Supra that was once a dominating force on the global motor sports scene.
As part of this initiative, Saito will compete with a GR Supra built to drift specifications at the Monster Energy presents D1GP All Star Shoot-out to be held at a specially built arena in Odaiba. By demonstrating his drift driving techniques, we will showcase the further potential of the GR Supra. Saito will also drive the GR Supra throughout the D1 Grand Prix series that starts in June.
*1 Name used for marketing and other promotional communications.
*2 D1 Grand Prix is a drifting championship that drivers compete in on a course set with the curve of about 12 meters width within the driving distance from 300 meters to 500 meters. Drifting is a drive slip of rear wheels or all tires, and the drivers' extraordinary driving techniques and skills such as "overwhelming speed," "large angle," and "quick turn" are judged.
【Daigo Saito Profile】