2018-2019 WEC Round 6 1000 Miles of Sebring: Qualify

HISTORIC SEBRING POLE FOR TOYOTA GAZOO Racing

TOYOTA GAZOO Racing will start the 1000 Miles of Sebring from pole position after a clean sweep of the front row in qualifying for the sixth round of the 2018-2019 FIA World Endurance Championship (WEC).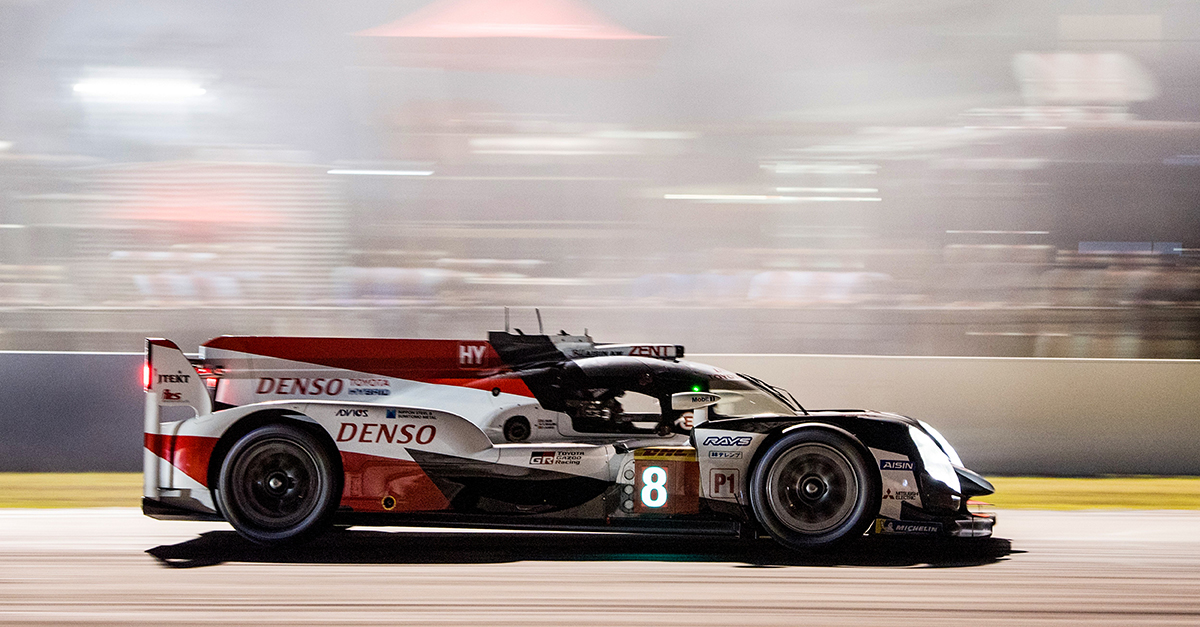 The team maintained its perfect record in WEC qualifying this season, with the #8 TS050 HYBRID of World Championship leaders Sébastien Buemi, Kazuki Nakajima and Fernando Alonso going fastest in qualifying with an average of 1min 40.318secs, earning the additional point for pole position in the process.
The #7 TS050 HYBRID of Mike Conway, Kamui Kobayashi and José María López completed an all-Toyota front row with second place, 0.485secs behind.
Fernando set a new official qualifying record at Sebring International Raceway with his 1min 40.124secs lap, beating the previous record set by Audi in 2013 by 3.762secs. Friday's race gives both cars the chance to set a new race record at the famous venue, which has hosted endurance racing since 1950.
Qualifying took place in darkness, adding an additional challenge for the drivers, alongside the constant battle to find clean space on the 6.019km track that is notorious for heavy traffic due to the proximity of the walls and the unforgiving kerbs.
The night proved to be a frustrating one for the #7 car, which had topped two of the three practice sessions in the run-up to qualifying. Mike was first behind the wheel but could not match the #8 car's pace on his flying laps, while José faced traffic on his first lap and made a small error on his second before holding his nerve in the closing seconds to record a competitive time.
The #8 car had a less dramatic and more successful session, with Fernando immediately writing his name in the Sebring record books with his first flying lap before Kazuki found space among the traffic and secured pole position.
TOYOTA GAZOO Racing will therefore go into the 1000 Miles of Sebring with the ideal platform from which to challenge for a fifth one-two finish of the season to extend its World Championship lead, which currently stands at 29 points.
Mike Conway (TS050 HYBRID #7)
"I found the car a little bit difficult in the night. It was hard to put a lap together so in the end I had two scrappy laps. We start second which isn't bad for a long race tomorrow. We've got to execute our race well and make the right calls on strategy. Hopefully we can come home with a good result."
José María López (TS050 HYBRID #7)
"I am happy for the team to get a one-two with a good margin; the cars are looking very strong. Our car had shown good pace all weekend but qualifying is just one lap in the night. I knew I had to put together an exceptional lap and I went for it. On my first lap another car blocked me and on my second lap I pushed too hard and went wide. Then my last attempt was not enough for pole but we are looking strong for the race."
Kazuki Nakajima (TS050 HYBRID #8)
"Thanks to Fernando, after his mega lap the job I had to do was just to put a good lap together; it took away a lot of pressure from me. It's always very tricky to drive at night with these cars but I was happy with the car and the result. It is nice to start the race from the front but we still have a long way to go and we know that to finish a race here without trouble is always a challenge."
Fernando Alonso (TS050 HYBRID #8)
"It's great to have the new qualifying record here at Sebring. It felt good to get a lap with low fuel and new tyres; I enjoyed it a lot. At night this circuit is very challenging as it's not easy to see all the reference points but I had a good lap. I thought a 1min 39secs lap might be possible but I lost a couple of tenths here and there so didn't quite make it."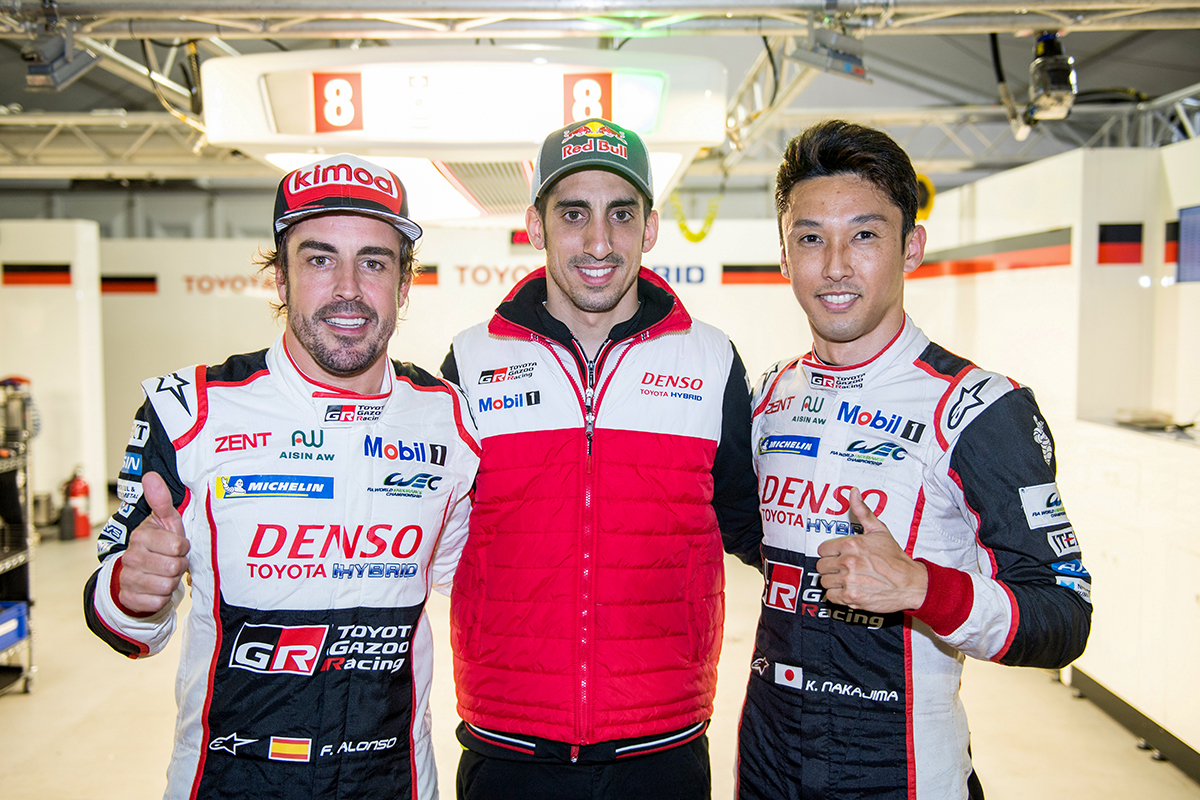 Free practice 3 results:
1st #7 TOYOTA GAZOO Racing1min 41.448secs27 laps
2nd #8 TOYOTA GAZOO Racing+0.653secs29 laps
3rd #10 DragonSpeed (Hedman/Hanley/van der Zande)+2.708secs22 laps
4th #1 Rebellion (Jani/Beche/Senna) +3.106secs22 laps
5th #3 Rebellion (Berthon/Laurent/Menezes)+3.259secs28 laps
6th #11 SMP (Aleshin/Petrov/Hartley)+4.951secs21 laps
Qualifying results:
1st #8 TOYOTA GAZOO Racing1min 40.318secs
2nd #7 TOYOTA GAZOO Racing+0.485secs
3rd #3 Rebellion (Berthon/Laurent/Menezes)+2.545secs
4th #17 SMP (Sarrazin/Orudzhev/Sirotkin)+2.624secs
5th #11 SMP (Aleshin/Petrov/Hartley)+2.687secs
6th #1 Rebellion (Jani/Beche/Senna)+2.697secs
Pictures will be uploaded here during the event
URL: https://www.tgr-dam.com
*In order to access the new media site, please register your ID and password through above URL.
<NOTE>
- The content is password protected only for media.