TOYOTA GAZOO Racing TO MAKE VIRTUAL LE MANS DEBUT

Three rising stars of motorsport joined TOYOTA GAZOO Racing for the official FIA World Endurance Championship (WEC) rookie test, getting a taste of the double Le Mans-winning TS050 HYBRID on the Bahrain International Circuit.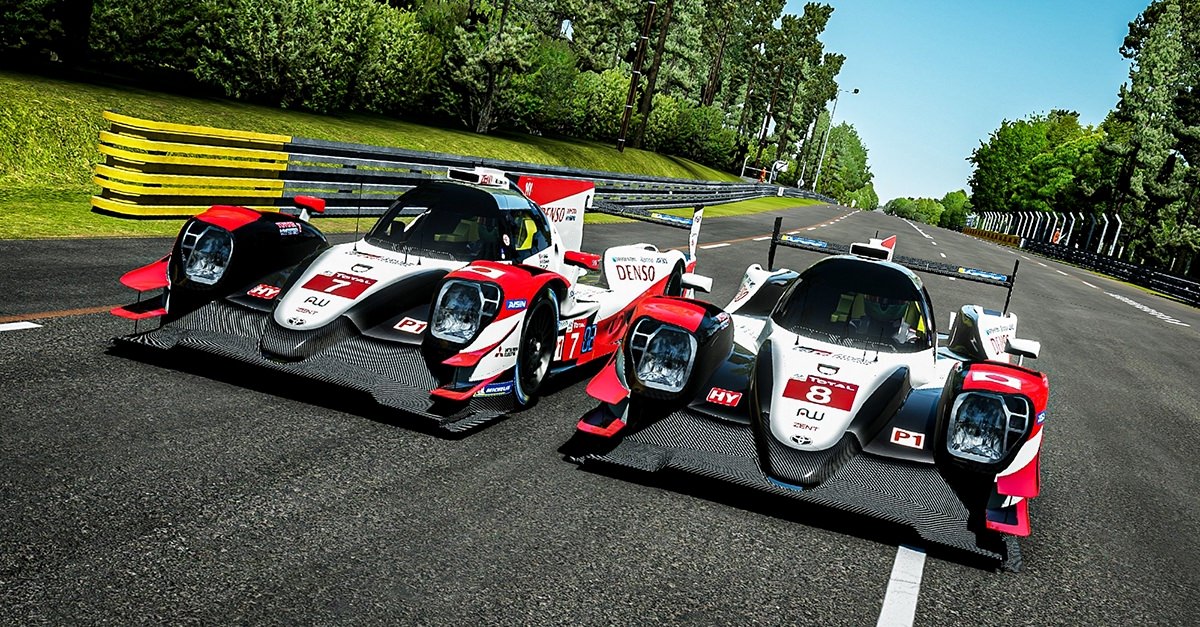 The test session was a traditional finale to the WEC season, typically taking place the day after the final race of the season. However, with the new September-to-June WEC season format, the test takes place following the final event of the year and in the middle of the 2019-2020 season.
Following the team's one-two victory in the 8 Hours of Bahrain, the fourth round of the 2019-2020 WEC season, on a hot and dry Saturday, conditions changed significantly for the test, with two heavy rain showers in the morning session making track conditions difficult.
TOYOTA GAZOO Racing Test and Reserve driver Thomas Laurent, who first drove a TS050 HYBRID at the previous rookie test in 2017, completed 34 laps. On Saturday, Thomas finished fifth in the LMP2 category, driving the #36 Signatech Alpine.
TOYOTA GAZOO Racing WEC Challenge driver Kenta Yamashita drove the TS050 HYBRID for the first time today as part of his development programme. Following an eighth-place finish in the #33 High Class Racing car in LMP2 on Saturday, the 24-year-old Japanese driver completed a total of 44 laps.
Completing a trio of up-and-coming LMP2 competitors was Nyck de Vries, who was sixth in class in his #29 Racing Team Nederland car on Saturday. Like Kenta, Nyck warmed up for the test with a simulator session and seat fitting at the team's Cologne base on Monday, preparing the 24-year-old Dutchman for 43 laps.
Regular race drivers Kamui Kobayashi and Brendon Hartley also returned to action today completing reference laps and gathering data.
On the TS050 HYBRID's final visit to the Bahrain International Circuit, in its last season of competition, the honour of recording the car's last-ever timed lap of the track fell to Thomas, just before the chequered flag flew at 4pm local time.
TOYOTA GAZOO Racing and the WEC paddock takes a well-earned Christmas break, returning early in the new year to prepare the TS050 HYBRIDs for the fifth round of the 2019-2020 season, at the Circuit of the Americas in Austin, Texas, on 23 February.
Hisatake Murata, Team President:
"E-motorsport is a new experience for us, so we approach the Virtual Le Mans 24 Hours with a combination of excitement and modesty. We want to give endurance fans something to be excited about, and to fill the gap on 13-14 June caused by the postponement of the Le Mans 24 Hours. It is a new experience for most of us but we are looking forward to competing again, and seeing what we can do in this very competitive field."
Mike Conway:
"I don't have much experience of e-motorsport but I'm looking forward to a new experience and I will do my best. In a way, it's totally different to our normal WEC racing because we are definitely the underdogs in this race. Looking at the e-motorsport experience of some other teams, we know it's extremely difficult to challenge. But we'll have fun and I hope the fans will enjoy it."
Kamui Kobayashi:
"It's great to give the fans some kind of 24-hour race to watch! There is a lot to learn in a very short time. We don't have experience of the LMP2 car and some of us are not even familiar with the software which makes it even tougher. So, it will not be easy but this event is not about winning; it's on the Le Mans weekend and we try our best for the fans."
José María López:
"I did a lot of e-motorsport in the past so I'm quite familiar with the scene. It's incredibly competitive and the top sim racers are really dedicated, practicing for a huge amount of time; much more than we could ever practice in the TS050 HYBRID. I'm just looking forward to racing again with Mike and Kamui, as well as Maxime. I think it's a nice team-building exercise during this quiet period."
Maxime Brient:
"It's really exciting to be part of the TOYOTA GAZOO Racing driver line-up for the first Virtual Le Mans 24 Hours. Of course, I know all about the achievements of Mike, Kamui and José in WEC, and I've raced together with José previously in e-motorsport, so I can't wait for this. I am sure we can all share experience and learn from each other. I have won e-motorsport races at Le Mans in the past, and it's always special to compete on this track, particularly as I live in the city."
Sébastien Buemi:
"By now I'm quite familiar with the software as I have been using this to participate in the Formula E e-motorsport championship. I remember how quick Kenta is from last year's Le Mans, when he set the fastest time on the drivers' Gran Turismo game. We all tried to beat it, but he knew some tricks I think. So I'm excited to be racing with him and Yuri, as well as Brendon of course."
Brendon Hartley:
"It's going to be a strange experience to participate in a 24-hour race with Séb and Yuri in Europe, Kenta in Japan and me in New Zealand. The good thing is that no-one needs to be awake in the middle of the night; with our crew, it's always daytime somewhere. But I'm looking forward to it because it's been a long time since our last WEC race."
Kenta Yamashita:
"It is really nice to get the opportunity to participate for TOYOTA GAZOO Racing in the Virtual Le Mans 24 Hours. Originally, next week should have been my Le Mans debut in LMP2 with High Class Racing, so it will be unusual to be in Tokyo driving for TOYOTA GAZOO Racing. I will do my best to be part of an exciting race for the fans."
Yuri Kasdorp:
"I have been spectator at Le Mans a few times so it's a dream come true to participate alongside amazing drivers like Séb and Brendon, who have won the race twice, as well as Kenta, the reigning Super GT champion. It's an exciting opportunity and I am sure it will be a lot of fun. I can't wait to work with my team-mates and to wear the TOYOTA GAZOO Racing uniform for the first time, racing at Le Mans on a simulation I know very well."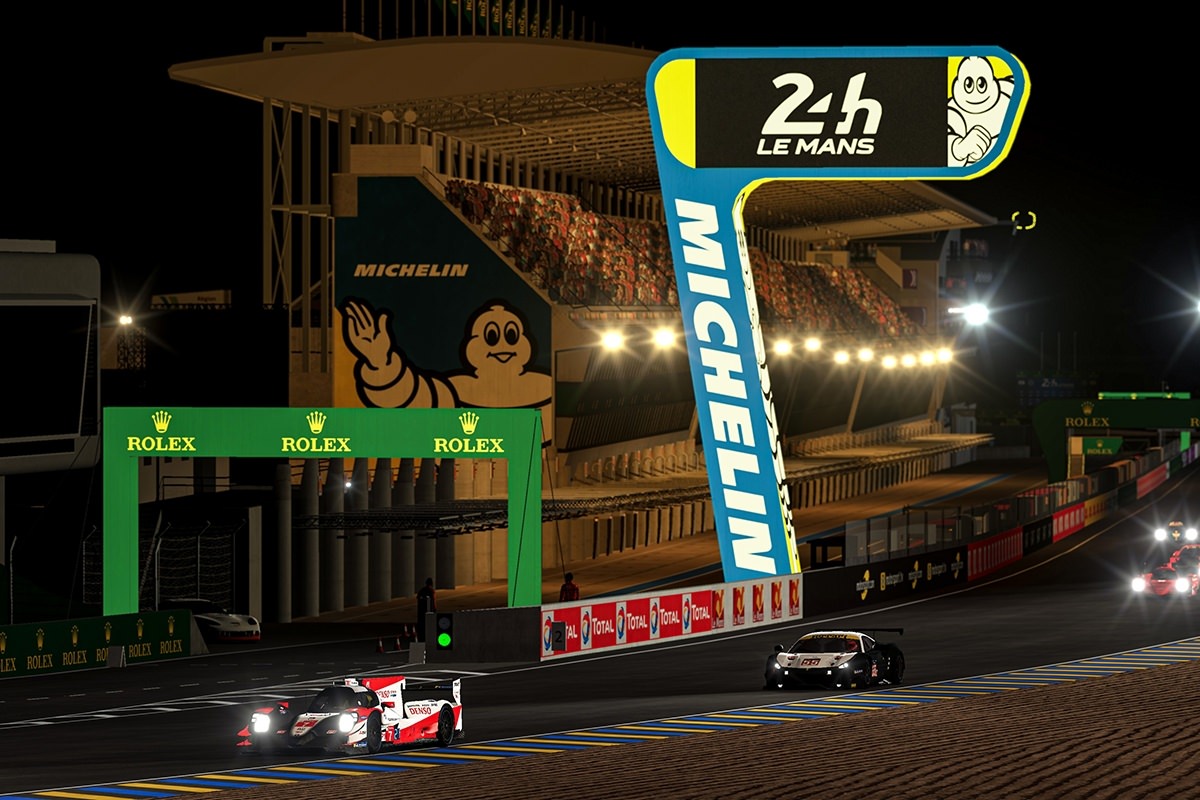 Pictures will be uploaded here during the event
URL: https://www.tgr-dam.com
*In order to access the new media site, please register your ID and password through above URL.
<NOTE>
- The content is password protected only for media.