2019-2020 WEC ROUND 5 LONE STAR LE MANS: Qualify

TOUGH TEXAN QUALIFYING FOR TOYOTA GAZOO Racing

TOYOTA GAZOO Racing will start the Lone Star Le Mans six-hour race from second and third on the grid following a busy day at the Circuit of the Americas, venue for round five of the 2019-2020 FIA World Endurance Championship (WEC).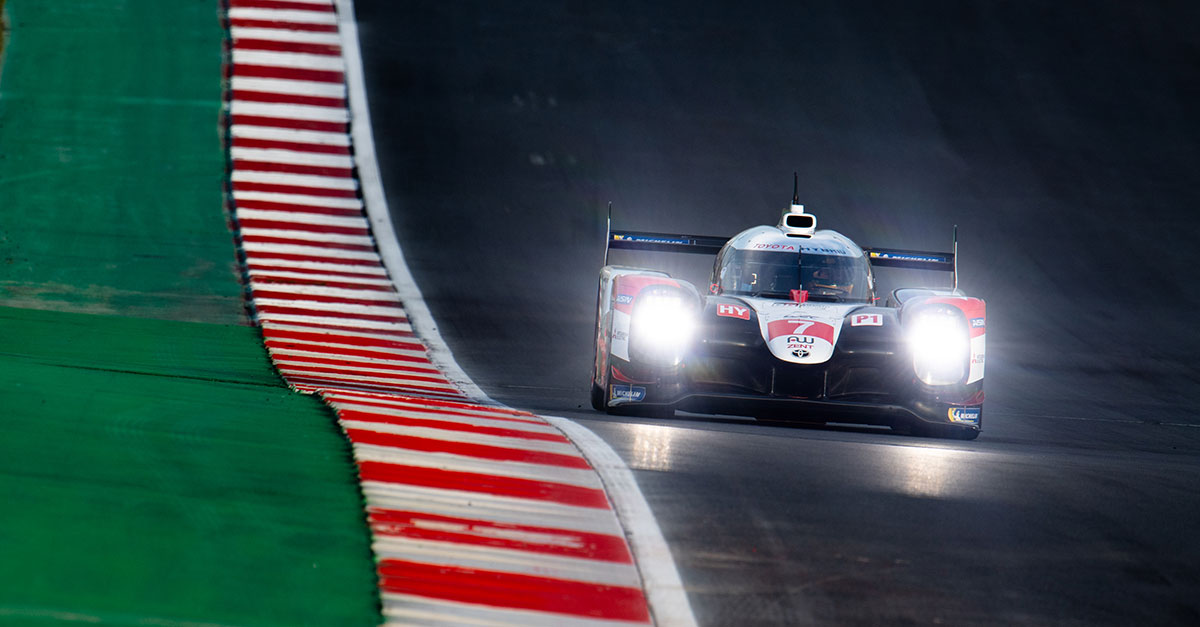 World championship leaders Mike Conway, Kamui Kobayashi and José María López in the #7 TS050 HYBRID, battling against maximum success handicap, set the second fastest average time in qualifying, earning a front-row starting spot, 1.631secs behind the pole position-winning Rebellion #1.
Sébastien Buemi, Kazuki Nakajima and Brendon Hartley were a further 0.270secs behind and will line up third on a circuit where TOYOTA GAZOO Racing is seeking its first WEC victory to extend its World Championship lead.
This weekend's event has been compressed into two days, meaning Saturday started early in order to complete a pair of two-hour practice sessions prior to qualifying, the first of which began at 8am.
With little time between the sessions, engineers, mechanics and drivers had to work efficiently to quickly assess the performance and degradation of the Michelin tyres on the recently-renewed track surface in much cooler temperatures compared to previous WEC visits to Texas.
TOYOTA GAZOO Racing's earlier races in Austin did not feature success handicap, which added another element to quickly analyse in practice, as well as the usual programme of mechanical, aerodynamic and energy optimisation.
All that preparation came together for qualifying, which began as the sun set over Austin, with José at the wheel of the #7 car and Kazuki driving the #8 as both drivers completed two flying laps each. The second lap proved to be the quickest for both cars with the #8 taking provisional second, one place ahead of the sister car.
Mike and Brendon took over their respective cars, with fresh Michelin tyres, but had to wait to set their flying laps due to a red flag as a result of a problem for an LMP2 car.
When the session restarted, Brendon's first lap in the #8 was deleted due to a track limits infringement, which allowed Mike to take second on the grid in the #7. With darkness falling and the chequered flag waving, Brendon completed his second timed lap and took third place.
Mike Conway (TS050 HYBRID #7)
"I am surprised to be on the front row to be honest. José did a really good lap, way better than we thought we could manage. I just didn't have the grip to match that lap time though; it felt okay but I lost grip at the end of the lap. We'll see what we can do tomorrow but it will be difficult to fight with Rebellion and our sister car."
José María López (TS050 HYBRID #7)
"We did a good job considering the success handicap we have here. Our best improvement over the weekend came in qualifying and this was enough to be third normally. To be on the front row is more than we expected. I am very happy with my lap; probably it is my best qualifying lap of the season. Now we need to keep our head down for the race and score good points for the championship."
Kazuki Nakajima (TS050 HYBRID #8)
"On my first lap I was a bit too conservative in the last sector. I pushed more on my second lap and managed to make up some time but still it was not enough to beat the Rebellion. It seems they are quite strong here, like they have been in the past races. But you never know in a six-hour race; anything can happen. We are still in the fight and we will do our best to get as many points as possible."
Brendon Hartley (TS050 HYBRID #8)
"Qualifying didn't go 100% according to plan on our car. Kazuki did a good lap, then I had the red flag, it got very dark very quickly. We didn't get enough temperature in the tyres, then I ran wide in turn 19 so the lap time was deleted. That meant we dropped a place which is a bit annoying but it's a six-hour race so it's not the end of the world. We wanted to challenge for pole but it didn't work out."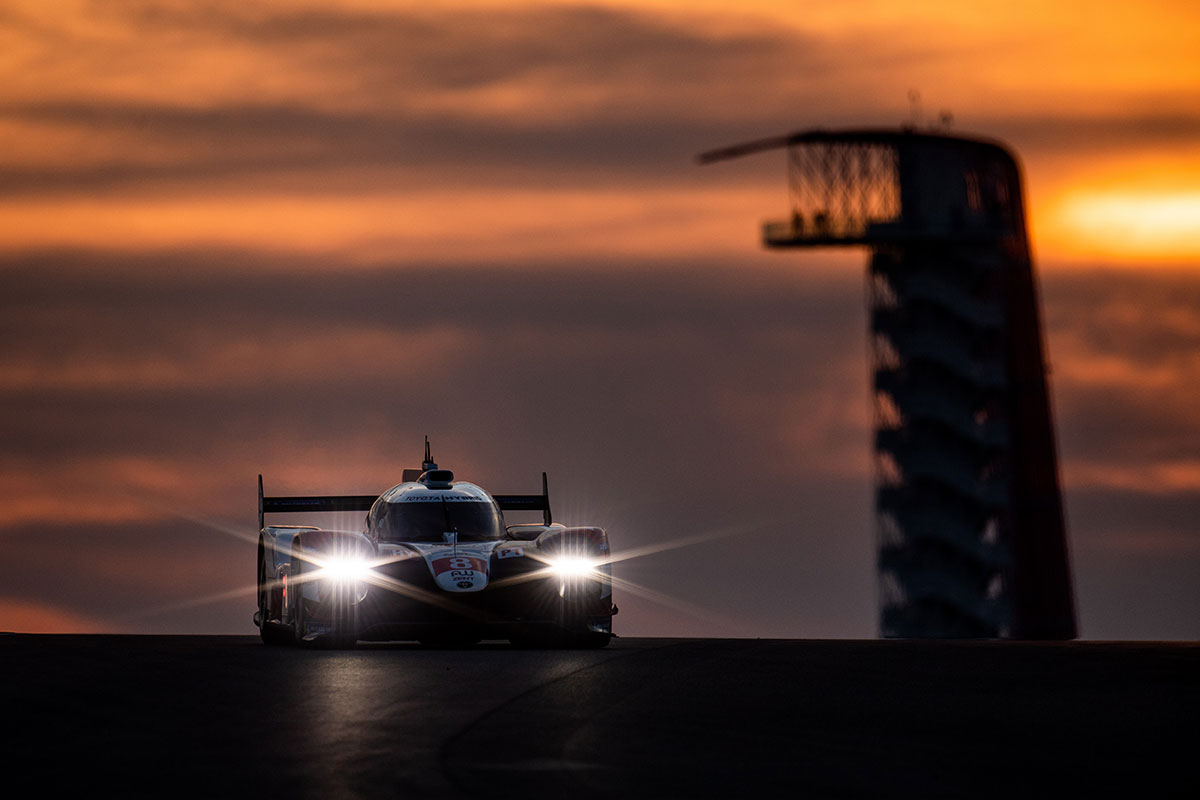 Qualifying results (average lap time):
1st #1 Rebellion (Senna/Menezes/Nato) 1min 47.530secs
2nd #7 TOYOTA GAZOO Racing +1.631secs
3rd #8 TOYOTA GAZOO Racing +1.901secs
4th #42 Cool Racing (Lapierre/Borga/Coigny) +2.380secs
5th #22 United Autosp. (Hanson/Albuquerque/Di Resta) +2.543secs
6th #36 Signatech Alpine (Laurent/Negrao/Ragues) +3.454secs
Free practice 1 results:
1st #1 Rebellion (Senna/Menezes/Nato) 1min 49.957secs 41 laps
2nd #8 TOYOTA GAZOO Racing +0.175secs 49 laps
3rd #22 United Autosp. (Hanson/Albuquerque/Di Resta) +0.531secs 32 laps
4th #37 Jackie Chan DC (Tung/Aubry/Stevens) +0.712secs 48 laps
5th #36 Signatech Alpine (Laurent/Negrao/Ragues) +0.997secs 35 laps
9th #7 TOYOTA GAZOO Racing +2.503secs 44 laps
Free practice 2 results:
1st #1 Rebellion (Senna/Menezes/Nato) 1min 48.804secs 24 laps
2nd #8 TOYOTA GAZOO Racing +0.654secs 46 laps
3rd #29 Team Nederland (Van Eerd/Van der Garde/De Vries) +1.059secs 45 laps
4th #22 United Autosports (Hanson/Albuquerque/Di Resta) +1.999secs 32 laps
5th #37 Jackie Chan DC (Tung/Aubry/Stevens) +2.034secs 46 laps
7th #7 TOYOTA GAZOO Racing +2.381secs 45 laps
Pictures will be uploaded here during the event
URL: https://www.tgr-dam.com
*In order to access the new media site, please register your ID and password through above URL.
<NOTE>
- The content is password protected only for media.