2019-2020 WEC ROUND 6 6 HOURS OF SPA-FRANCORCHAMPS: Practice

FIRST SPA SESSION COMPLETE FOR TOYOTA GAZOO Racing

TOYOTA GAZOO Racing returned to FIA World Endurance Championship (WEC) action this evening after a six-month enforced break, when practice began for the Total 6 Hours of Spa-Francorchamps in Belgium, the sixth of eight races in the 2019-2020 season.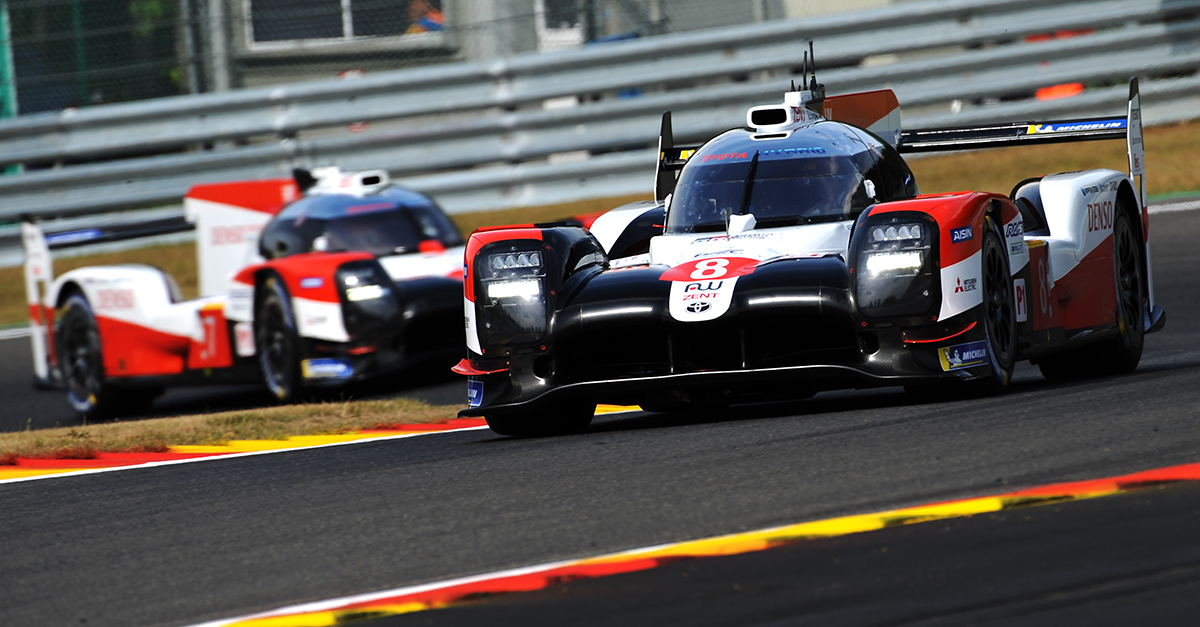 A revised timetable saw just one 90-minute practice session today, marking the first official WEC track activity since the race in Austin, Texas on 23 February, when the team earned a double podium finish.
World Championship leaders Mike Conway, Kamui Kobayashi and José María López in the #7 TS050 HYBRID were third fastest, 1.163secs behind the pace-setting Rebellion #1, as they look for a third win of the season.
Kazuki Nakajima and Brendon Hartley shared the #8 car alone in first practice, with Sébastien Buemi participating in the final Formula E race of the season in Berlin. They were 0.192secs further back in fourth on a day when race preparation was the main focus.
Sébastien will join up with the team at Spa in time for Friday's second practice, when both cars will aim to build on the work done today to fine-tune the TS050 HYBRID's low-downforce aerodynamic package, as well as adjusting to the success handicap restrictions for this race.
Despite the long gap between WEC events, TOYOTA GAZOO Racing are fully prepared for Spa following a three-day test at Paul Ricard last month, with José and Brendon also having accelerated their preparations earlier this week with simulator sessions at the team's base in Cologne, Germany, just 120km away.
Air temperatures of 27°C and sunshine on a hot evening contrasted strongly with the conditions for last year's Spa race, which was held in May and became notable for snow storms and freezing temperatures.
The session ran smoothly, with both cars analysing different downforce levels and assessing the various compounds of Michelin tyre, as well as optimising the powertrain settings to make best use of the available fuel and hybrid electric energy permitted.
A combined 63 laps, 441km, ensures the team has plenty of data to analyse in order to maximise performance for Friday, when two-and-a-half hours of practice are scheduled prior to a short qualifying session to determine the 30-car grid.
Mike Conway (TS050 HYBRID #7):
"It's been a long time since we raced in Austin. Being back at Spa feels good and it's great to get back on track, especially here because it's such a cool track. I just wanted to keep doing laps but with two team-mates and only a 90-minute session, that's not easy. We have made a decent start. Now we will be doing our best and we'll see where we are at the end of Saturday evening."
Kamui Kobayashi (TS050 HYBRID #7):
"We all worked hard over the last couple of weeks to prepare as well as we can for this race and it feels great to drive the TS050 HYBRID. In terms of performance, the success handicap is making life difficult for us. It won't be the easiest weekend but we will keep focused and do everything we can to be in the best possible shape for the race."
José María López (TS050 HYBRID #7):
"It went okay but today's session is only the first laps of the event. We had a few challenges in the beginning to get the set-up going in the right direction. We haven't been here for more than a year and the track has changed a bit. It's going to be a tough race for us on car #7 because of the success handicap as World Championship leaders and we have some work to do to extract the maximum from the car."
Kazuki Nakajima (TS050 HYBRID #8):
"We tried to evaluate different downforce levels and played with the balance. We are on the way to get back to the rhythm and I hope that we can improve tomorrow to put ourselves in a good position for the race. At the moment we are not quite where we want to be, but it was nice to be back in the car after a long time without racing; I really enjoyed driving the TS050 HYBRID again."
Brendon Hartley (TS050 HYBRID #8):
"It felt good to be back on the track with the other cars. It was already nice to do our test at Paul Ricard last month and everything came back quickly today. We ran through our programme, comparing different things on each car to get familiar with the low-downforce package. There were no dramas; of course we were not as quick as we would like but we still have time to find."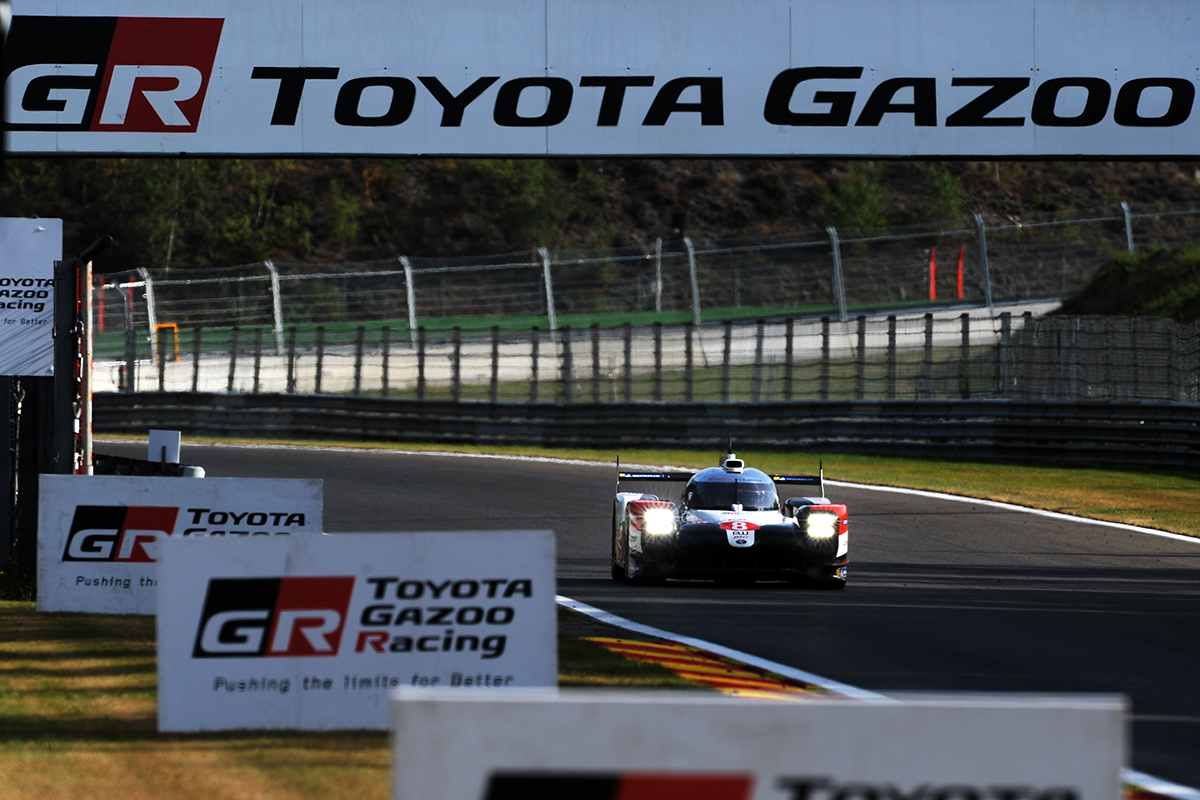 Free practice 1 results:
1st #1 Rebellion (Senna/Menezes/Nato) 2min 02.469secs 29 laps
2nd #4 Bykolles (Dillmann/Spengler/Webb) +1.046secs 26 laps
3rd #7 TOYOTA GAZOO Racing +1.163secs 31 laps
4th #8 TOYOTA GAZOO Racing +1.355secs 32 laps
5th #29 Team Nederland (v. Eerd/v. d. Garde/v. Uitert) +1.419secs 36 laps
6th #38 JOTA (Gonzalez/Da Costa/Davidson) +1.466secs 33 laps
Pictures will be uploaded here during the event
URL: https://www.tgr-dam.com
*In order to access the new media site, please register your ID and password through above URL.
<NOTE>
- The content is password protected only for media.