TOYOTA GAZOO Racing World Rally Team presents its line-up for 2021

The TOYOTA GAZOO Racing World Rally Team is preparing to target further FIA World Rally Championship success in 2021. Sébastien Ogier, who won his seventh drivers' title in his first season with the team in 2020, has extended his career to spend one more year driving the Toyota Yaris WRC. He will once again line up alongside Elfyn Evans, the 2020 championship runner-up, and exciting young talent Kalle Rovanperä.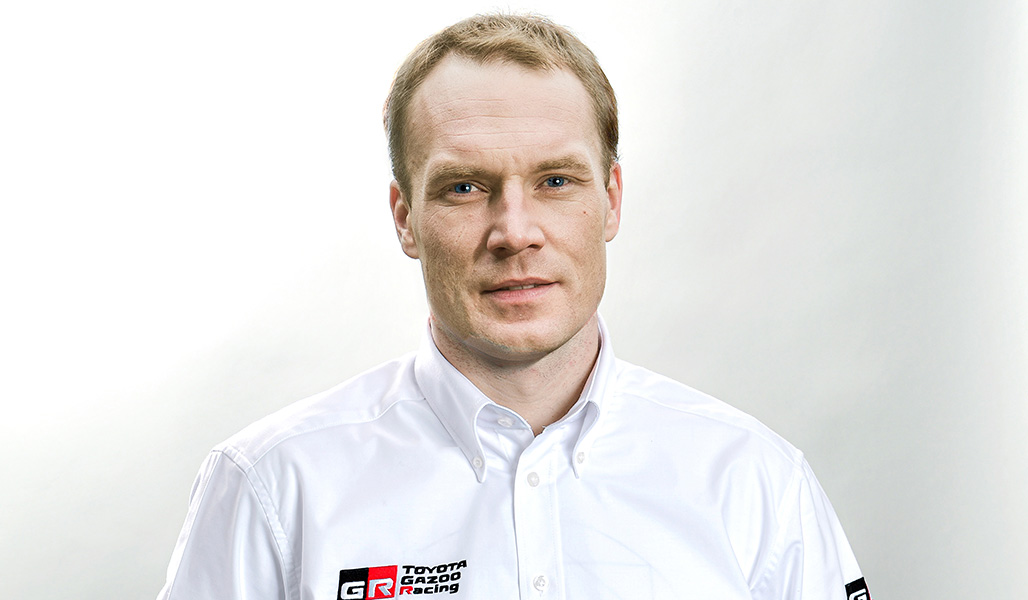 Completing this squad of expert drivers is a new Team Principal: Jari-Matti Latvala. The most experienced driver in the history of the WRC, Latvala has been appointed to succeed Tommi Mäkinen, who takes up the role of Motorsport Advisor to Toyota from January 2021.
Latvala has been selected by Akio Toyoda, President of Toyota Motor Corporation, to bring a driver's perspective to a management team that also includes Yuichiro Haruna, Project Director; Kaj Lindström, Sporting Director; and Tom Fowler, Technical Director.
A winner of 18 rounds of the WRC, Latvala has been part of the story of the TOYOTA GAZOO Racing World Rally Team since its debut in 2017. After joining the team he played a crucial role in the development of the Toyota Yaris WRC in weeks before its competitive debut at Rallye Monte-Carlo – where he finished second overall. He then claimed the team's first victory in the following event, Rally Sweden. His win on Rally Australia at the end of 2018 helped to secure the manufacturers' championship for Toyota.
As well as being one of rallying's most popular drivers, Latvala is known for his enthusiasm of the sport, and even maintains and competes in classic Toyota rally cars. During 2020, he has served as an ambassador for TOYOTA GAZOO Racing around the world, something that will continue in his new role as Team Principal.
He will also bring his knowledge and understanding of what a top rally driver requires from a car and from a team. His recent and extensive experience of competing at the front of the WRC will be particularly valuable for the team's young drivers; namely Rovanperä and TOYOTA GAZOO Racing WRC Challenge Program driver Takamoto Katsuta.
Quotes:
Akio Toyoda (Team Chairman, TOYOTA GAZOO Racing World Rally Team)
"It's been a year since we gave Jari-Matti a send-off from the team as a driver. And now, I'm very glad that I'm delivering this message again. When thinking about our new team from 2021, Jari-Matti's face first came to my mind. That's because there were many situations in which I empathised with him since we met."
"He always thinks of the fans and of his team-mates. Being one of the top drivers, I often saw him running up to fans as soon as he got out of the car at the service park. He cared about everybody in the team like mechanics and engineers and always talked to them. I believe this kind of attitude and character empowered the team a lot and helped lead to the manufacturers' title."
"When I first met him, he was wearing Volkswagen overalls, but he talked to me about his old Celicas and Corollas with a huge passion. The following year, he changed his overalls to Toyota's. He loved our Yaris WRC, took very good care of it, and made it stronger. As a car guy who loves cars, I still remember how happy I was to see his love for cars and love for Toyota."
"'We hate to lose.' This is also what we have in common. When he had to retire at Rally Australia in 2017, he must have been more disappointed than anyone else, however, he came to the team members and apologised for his mistake. He has a strong sense of responsibility. I know the 'we hate to lose' mindset makes the team and cars stronger."
"His ability as a manager is unproven, but the attributes that we have in common between us were the deciding factors for entrusting the team to him. I believe these will bring the strength to the team."
"I trust him to lead the new Toyota GAZOO Racing World Rally Team and I'm looking forward to climbing up onto the roof of the Yaris WRC with him."
Jari-Matti Latvala (Team Principal)
"I am really honoured to be taking on this position with the team, and by the trust that Akio Toyoda has shown in me. I'm really excited to continue the work he started together with Tommi, having been a part of this team from the beginning as a driver."
"Now, as Team Principal, I have to see the bigger picture: I have to motivate everybody in the team to work together to achieve the best results. It's a new challenge and I'm up for it."
"Tommi has done a fantastic job with the team, building it up from zero and bringing the success that he has. Of course, there is always room for improvement and I want to use what I have learned over the years as a driver and work together with the team directors to make this team as successful as possible."
"The 2021 season is just around the corner but the entire package is already there within the team, with a proven car and the same strong driver line-up, and everybody knows what needs to be done to prepare for Rallye Monte-Carlo in January."
Pictures will be uploaded here during the event
URL: https://www.tgr-dam.com
*In order to access the new media site, please register your ID and password through above URL.
<NOTE>
- The content is password protected only for media.
Follow us!
Follow TOYOTA GAZOO Racing WRT:
Facebook: https://www.facebook.com/TOYOTAGAZOORacingWRC
Twitter: https://www.twitter.com/TGR_WRC (@TGR_WRC)
Instagram: https://www.instagram.com/tgr_wrc/ (@TGR_WRC)
YouTube: https://www.youtube.com/channel/UCCtALHup92q5xIFb7n9UXVg