CONNECTED YARIS WRC ECHOCAM
ABOUT CONNECTED YARIS WRC ECHOCAM
A NEW SERVICE FOR
WATCHING A RALLY
EchoCam is an entirely new service for watching World Rally Championship using a cloud system Microsoft Azure by Microsoft Co. Ltd. A technology partner of TOYOTA GAZOO Racing World Rally Team.

The first trial of EchoCam service was launched at Neste Rally Finland in Jyväskylä, Finland from 27th to 30th July 2017.
CHECK OUT HOW FANS
CONNECTED WITH YARIS WRC.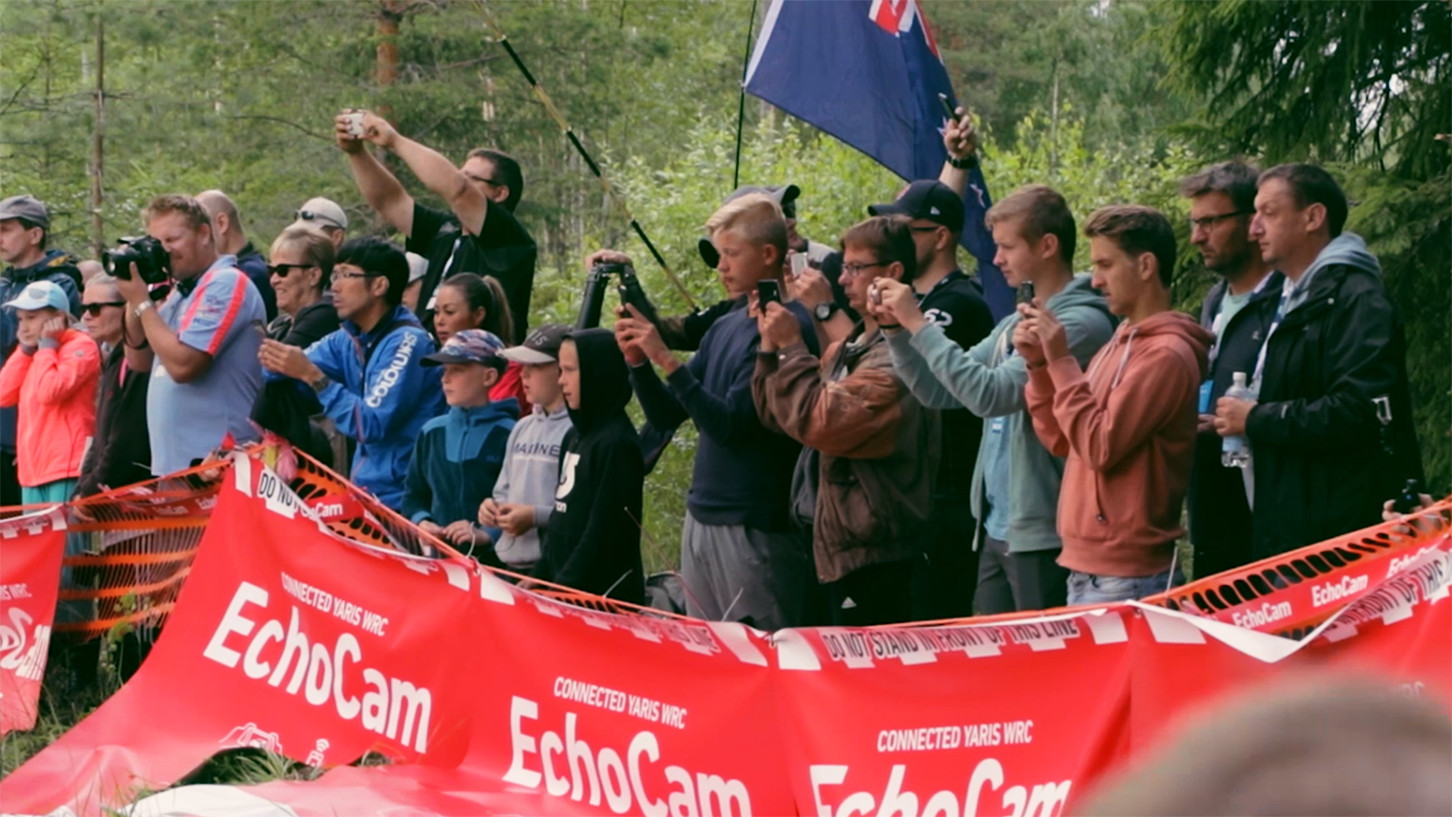 EchoCam is a service that "connects" rally fans and TOYOTA GAZOO Racing Yaris WRC. By submitting the best shot of the Yaris WRC snapped by smartphone from rally fans watching WRC at Rally Finland and submitting it to EchoCam webpage, fans will receive a video from the vehicle's onboard camera recorded simultaneously when the photo was taken.
EchoCam is a new way for fans to enjoy motor sports utilizing the latest technologies.
Yaris WRC recorded the best time in 18 of the 25 stages at the Neste Rally Finland, which was the 9th round of FIA World Rally Championship. Esapekka Lappi/Janne Ferm (Yaris WRC #12) have claimed their debut victory and Juho Hänninen/Kaj Lindström (Yaris WRC #11) finished third. EhoCam was able to provide exhilarating footage from the three Yaris WRC onboard cameras as well as an exciting fan service which integrated their photos.