Elfyn Evans took over the lead for TOYOTA GAZOO Racing World Rally Team on Saturday at the Croatia Rally and will carry an advantage of just over 25 seconds into the final day.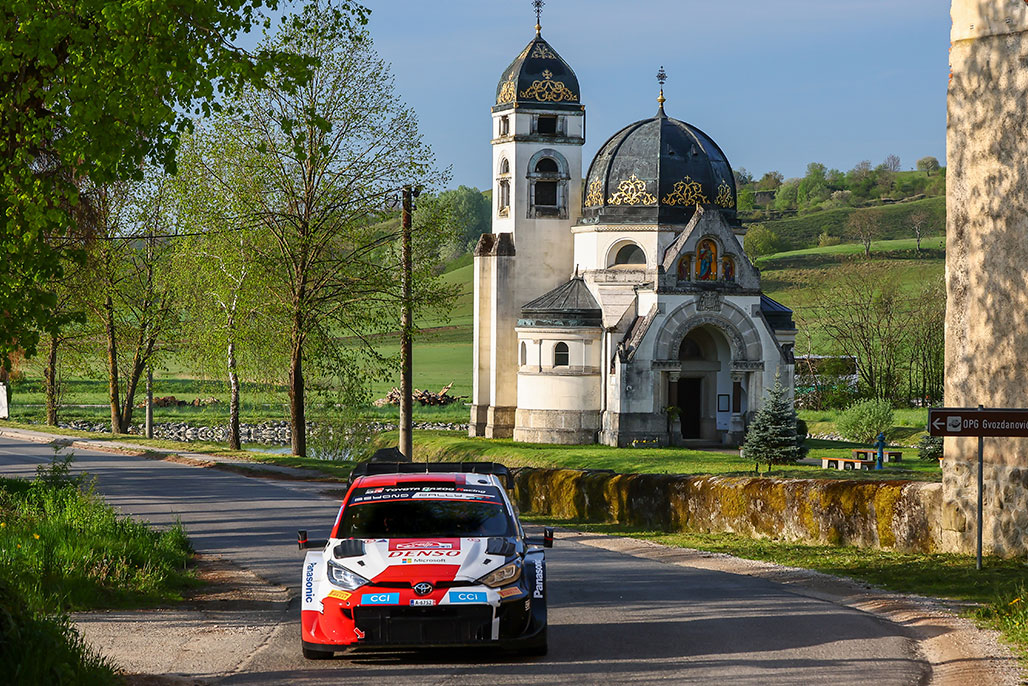 The second day of the rally was shorter than the first in terms of stage distance, at 116.6 competitive kilometres, but did venture further south-west from Zagreb, taking in the only all-new test of this year's event as part of a loop of four stages repeated.
Evans entered the day in second position, 5.7 seconds behind the leader Thierry Neuville (Hyundai). He conceded around 5s over the first two stages in the morning, but would then pick up the lead in the challenging new Ravna Gora - Skrad stage after his rival retired with damage. He returned to Zagreb for mid-day service with an increased margin of 22.6s over Ott Tänak (M-Sport Ford).
With the standings reversed to form the road order for day two, Evans had to deal with particularly dirty and slippery roads during the afternoon. Having initially seen his advantage reduced to 12.5s after lunch, he responded to end the day strongly and build a cushion once more of 25.4s.
Team-mates Sébastien Ogier and Kalle Rovanperä fought back from setbacks on Friday with strong performances in their GR YARIS Rally1 HYBRIDs. They won seven of the eight stages between them and both gained three positions during the day.
Ogier had received a one-minute penalty overnight for an infraction on Friday, plus a further 10s penalty after being delayed resolving an issue on the way to this morning's first test, but went on to win three stages and climb back up to fourth overall. Rovanperä capitalised on his position at the head of the road order to win four stages and recover to fifth, just two seconds behind his team-mate. Takamoto Katsuta is sixth in his TGR WRC Challenge Program-supported entry.
Quotes:
Jari-Matti Latvala (Team Principal)
"It has been a good day for us. We can see the performance level for all our drivers has been really high. With Elfyn we've been able to take the lead in the rally, and it was a great effort from him at the end of the day in difficult conditions to build a lead of more than 25 seconds. Of course, we would not have wished to gain the lead in this way with Thierry going out after a great fight, but the conditions proved very difficult in this new stage. It has also been interesting to watch the clean fight between Seb and Kalle, two world champions, who have been very close to each other all day and gaining positions, which is good for the manufacturers' points. It is good to see Takamoto starting to find confidence, too. It looks like the final day should be more stable in terms of conditions than last year and we hope that everything goes well."
Kalle Rovanperä (Driver car 69)
"Today we were fighting really hard to gain some positions back, and we were able to gain three places and we also had a close fight with Seb. It's always tough to fight with Seb, so it's been a proper push today and we were fast during the whole day. After yesterday afternoon I knew that I now had a good feeling with the car and the setup so I was more confident starting today. We also had a good road position this morning, starting first with a clean road, although for the second pass this afternoon it was still quite dirty and slippery. Tomorrow we'll see what happens and try to score as many points as we can."
Elfyn Evans (Driver car 33)
"It's been a long day but a good one in terms of our position tonight. I was maybe taking a bit too much care in the dirty places to begin with, but I felt things were getting better as the morning went on and things were working quite well in the car. I wasn't completely happy with my afternoon; we were losing some time compared to Ott but then he had some issues which has given us some breathing space. But it's also a big part of the game on this rally to stay on the road and avoid trouble. It's not a huge lead on a rally like this, so we still need to drive well tomorrow while managing the risks."
Sébastien Ogier (Driver car 17)
"It has been nice to be fighting with Kalle and for us to both climb some positions today. OK, it's not really the position that either of us want to be fighting for, but at least it's working towards scoring more and more points for the team. It's been enjoyable in the car and at least I could have a trouble-free loop this afternoon. This morning we had to fix an issue on the road section, and we were just a little bit too late to avoid another penalty. But at least we could keep going, and after that we had good pace. Now we will try to carry on like this for the four remaining stages."
End of day two (Saturday):
1 Elfyn Evans/Scott Martin (Toyota GR YARIS Rally1 HYBRID) 2h20m05.7s
2 Ott Tänak/Martin Järveoja (Ford Puma Rally1 HYBRID) +25.4s
3 Esapekka Lappi/Janne Ferm (Hyundai i20 N Rally1 HYBRID) +55.4s
4 Sébastien Ogier/Vincent Landais (Toyota GR YARIS Rally1 HYBRID) +1m49.4s
5 Kalle Rovanperä/Jonne Halttunen (Toyota GR YARIS Rally1 HYBRID) +1m51.4s
6 Takamoto Katsuta/Aaron Johnston (Toyota GR YARIS Rally1 HYBRID) +2m25.9s
7 Pierre-Louis Loubet/Nicolas Gilsoul (Ford Puma Rally1 HYBRID) +2m32.1s
8 Yohan Rossel/Arnaud Dunand (Citroën C3 Rally2) +6m40.2s
9 Nikolay Gryazin/Konstantin Aleksandrov (Škoda Fabia RS Rally2) +6m51.7s
10 Emil Lindholm/Reeta Hämäläinen (Škoda Fabia RS Rally2) +8m02.4s
(Results as of 20:00 on Saturday, for the latest results please visit www.wrc.com)
What's next?
Sunday's final day takes place to the north of Zagreb, with a pair of stages to be run twice without service inbetween. The second of those tests, Zagorska Sela – Kumrovec, hosts the rally-ending Power Stage for the third year in succession.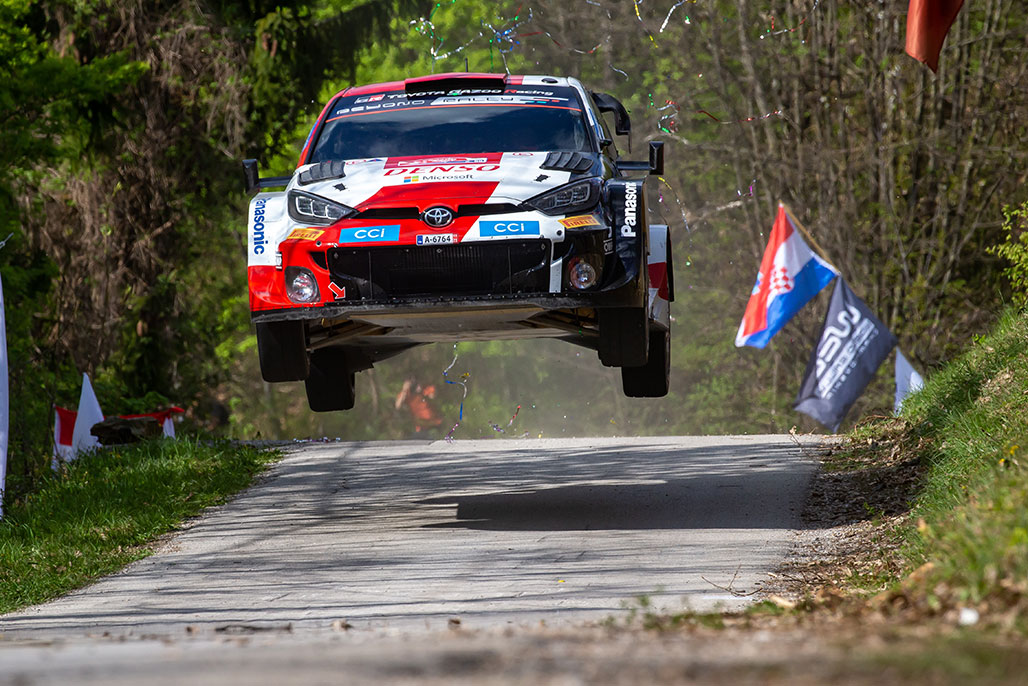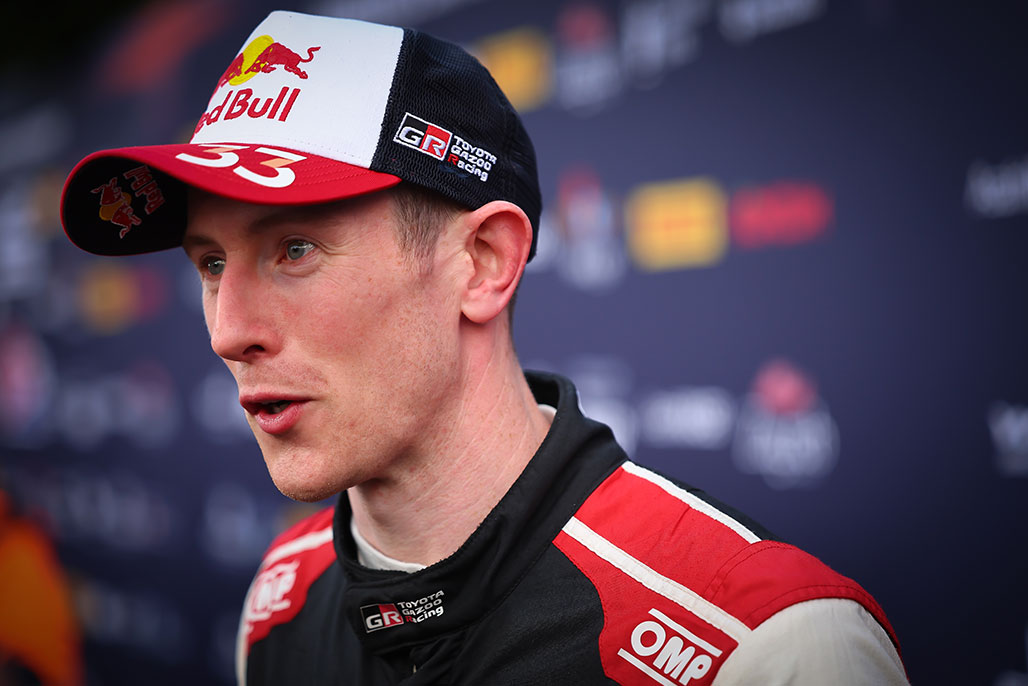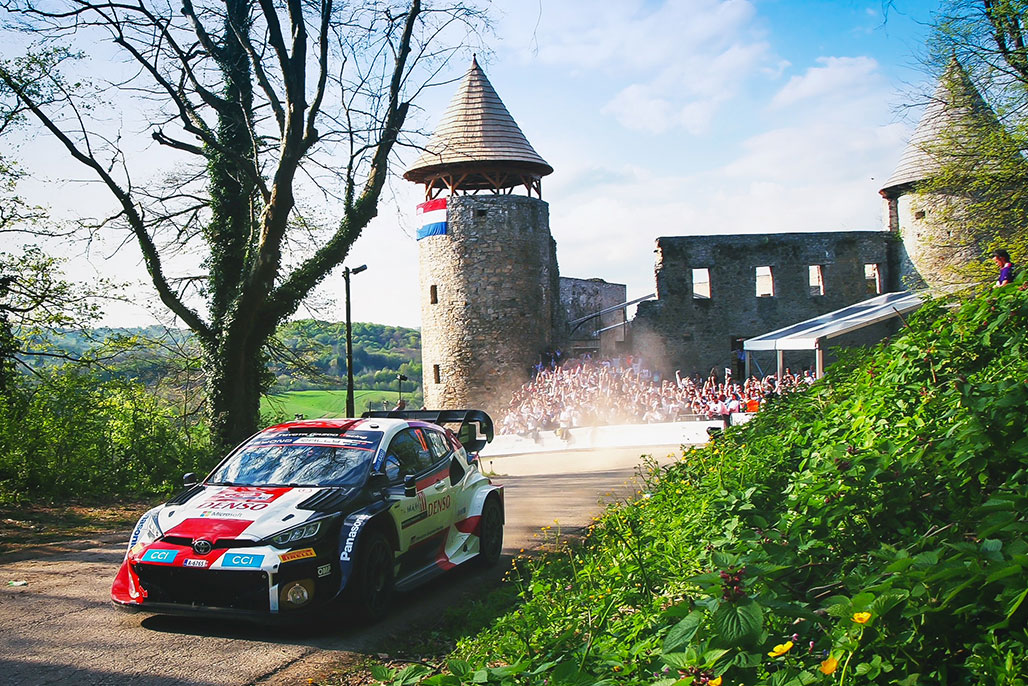 TOYOTA GAZOO Racing WRC 2023 Official Partners