"Better cars and better people writing a new chapter in car making. Creating exciting and characterful cars enthrall the public. The tougher, the better. There's "taste" that cannot be found out by figures or logic but can be only acquired by those who overcome the challenge. GAZOO Racing challenges its 8th Nürburgring in order to create even better cars, people and team working together.

24 Hours Nürburgring
1st Qualifying
19th June (Thu) 18:45~23:00
2nd Qualifying
20th June (Fri) 10:15~12:15
Final
21th (Sat) to 22nd (Sun) June (Germany time)
■ Ustream 26hrs live broadcasting

In addition to simultaneous distribution of "J SPORTS" program, official footage, interviews of GAZOO Racing drivers... etc are to be distributed.
Distribution schedule
【Ustream】 From 21th June (Sat) 22:00 To 22th June (Sun) 24:00 Japan time
【Webpage】 Open on 17th June

This year GAZOO Racing fields two LFAs and one 86 for a total of three entries. The team's mechanics are mostly employees of TOYOTA. All team members are pulling together for its 8th challenge to Nürburgring.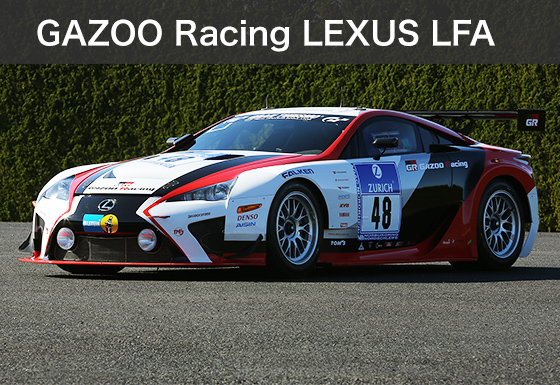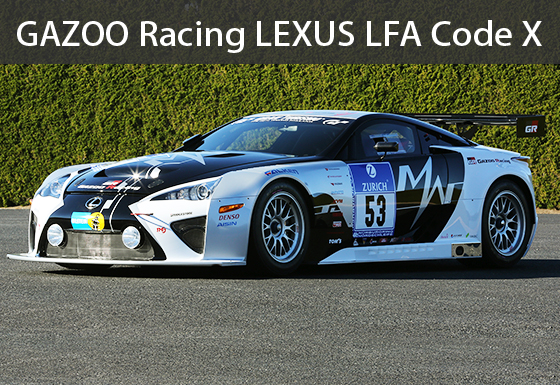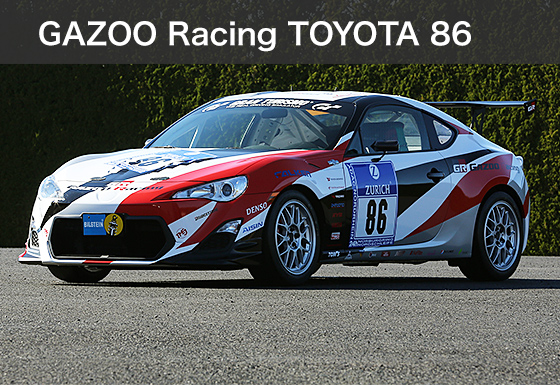 Masahiko Kageyama

Mr. Kageyama placed 3rd in 24 Hours of Le Mans in 1998 for the first time as a Japanese team. TOYOTA86's race debut in the world was made by him at VLN9 in 2011 and he won first prize by 86 in the 5th SUPER endurance (ST4) in 2013. He is an 86 professional knowing everything about 86.

Mechanics are unsung heroes. It is seemingly unspectacular but its responsibility is grave. Their work determines the fate of drivers. They keep fighting under unimaginable pressure and grow through strained tension. What they get from the experience becomes nothing but asset. Like the previous years, employees of TOYOTA organize a team for "technical tradition" and participate in the 24-Hour Nürburgring as mechanics. The team consists of young employees from various development departments and keeps on activities with the philosophy, "Honing skills and cars through races and vehicle evaluation". Some of them are real beginner as a mechanic with no race experience. They will improve themselves through their first 24-Hour Nürburgring by discovering things and struggling to the limit.
"Technical tradition team" - never gives up, no matter what happens