Introducing the YARIS WRC
PACKING 380 HORSEPOWER,
THE NEW YARIS WRC IS BUILT TO WIN
The Toyota Yaris WRC is a new generation rally car tuned to near perfection in compliance with the 2017 FIA World Rally Car Technical Regulations. Under the hood, its 1.6-liter direct injection turbo engine growls with 380 horsepower plus.
A WORLD RALLY CAR INCORPORATING THE NEW 2017 SPECIFICATIONS
The World Rally Car is a WRC top category vehicle designed for rally competition. Although extensive modifications have been made to maximize the rally performance, the body is based on that of a production vehicle. Essentially derived from a production vehicle, the car even has a number plate to allow driving on public roads.
The Yaris WRC incorporates the 2017 new World Rally Car specifications, and its high engine performance, intelligent 4WD system, and finely-tuned aerodynamics enable it to be driven safely and quickly on the world's diverse roads. While based on the previous year's vehicle, the 2018 specification Yaris WRC features improved aerodynamics, engine, powertrain, and suspension.
By applying what we learned from competing in the 2017 season, we have been able to thoroughly enhance the vehicle's overall performance and reliability.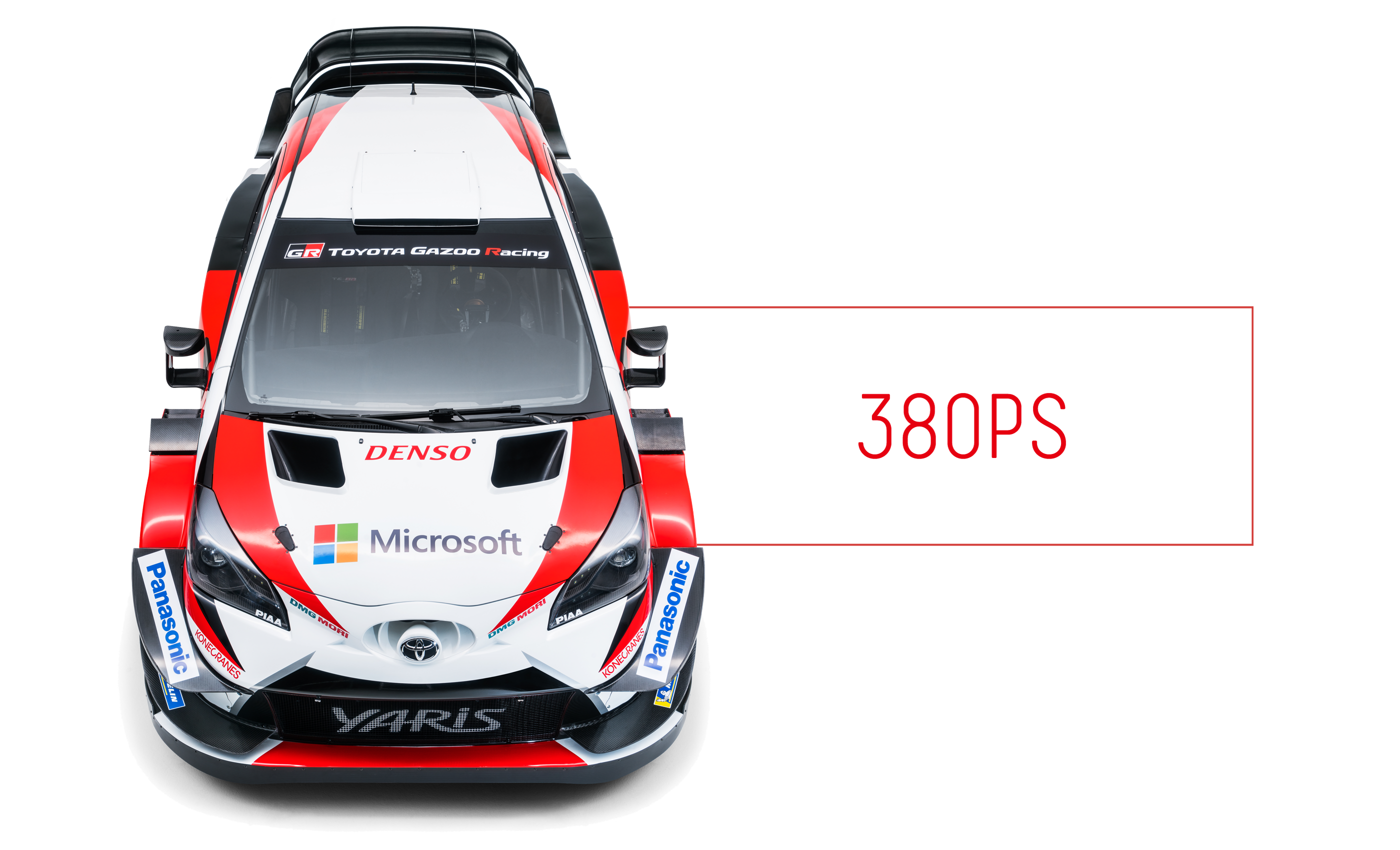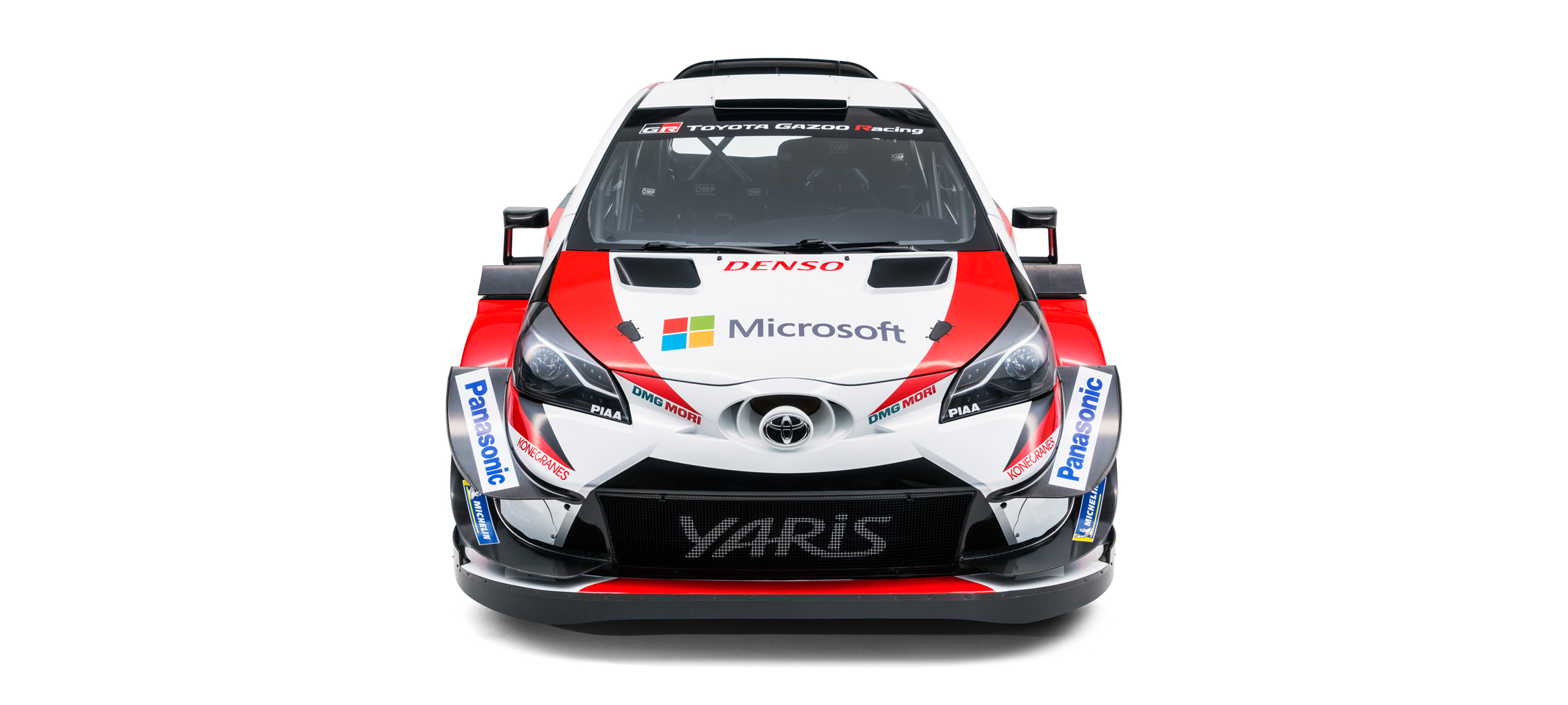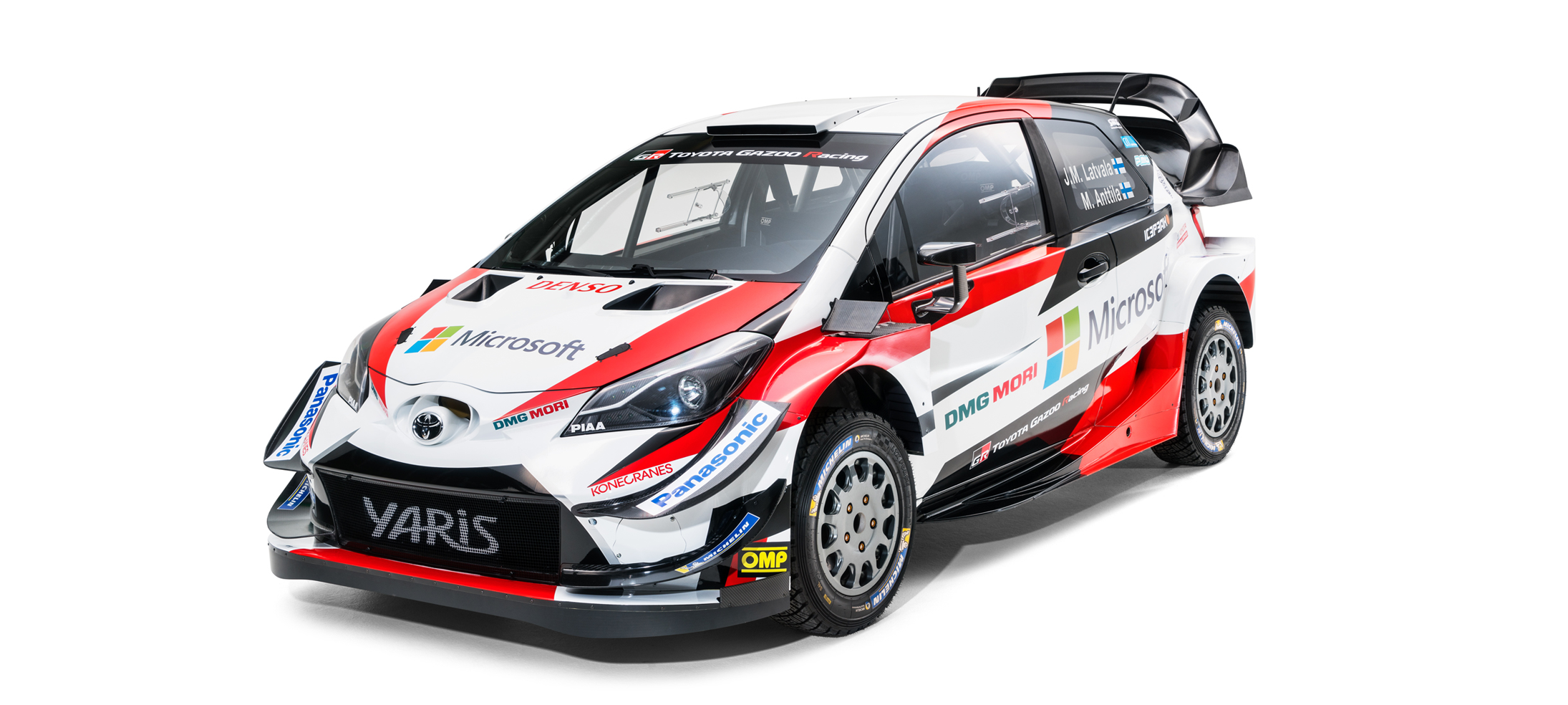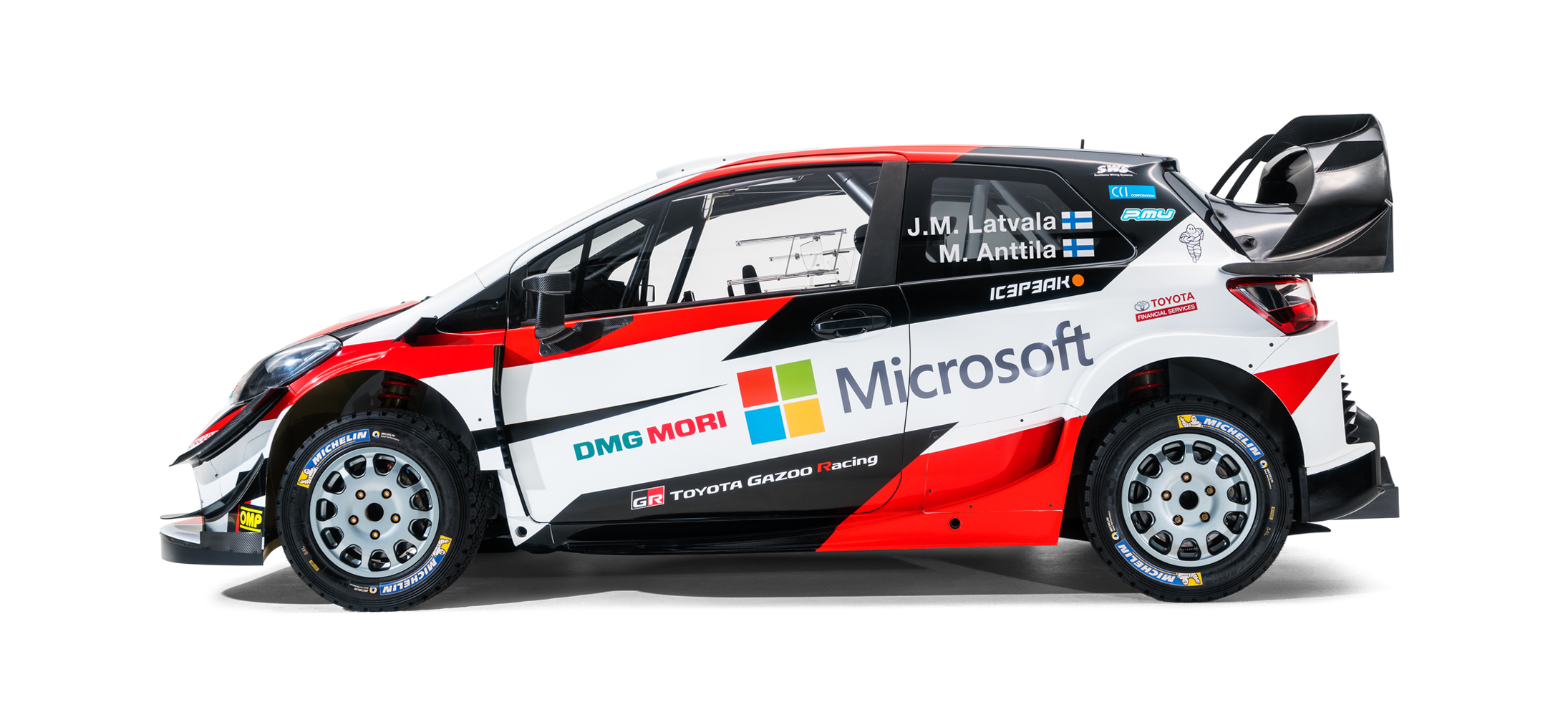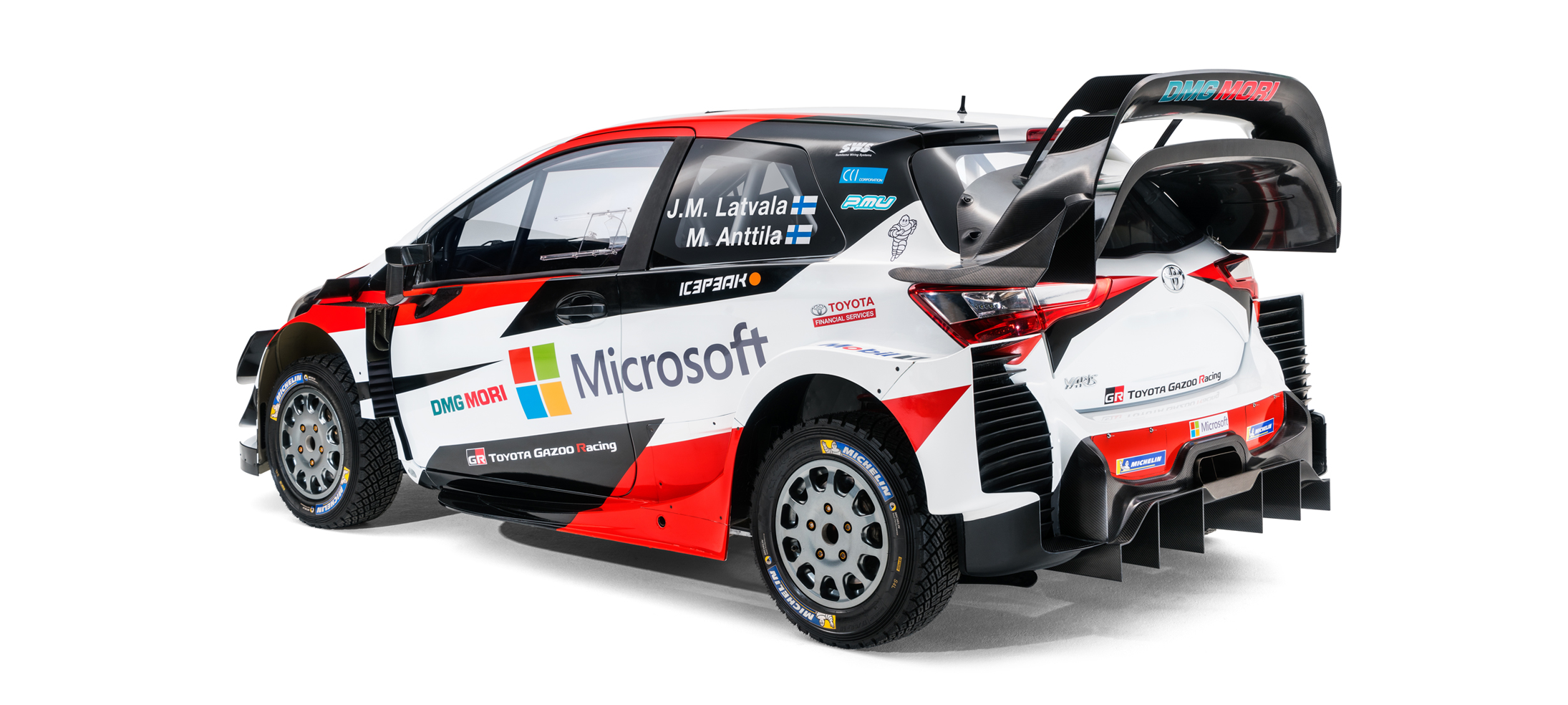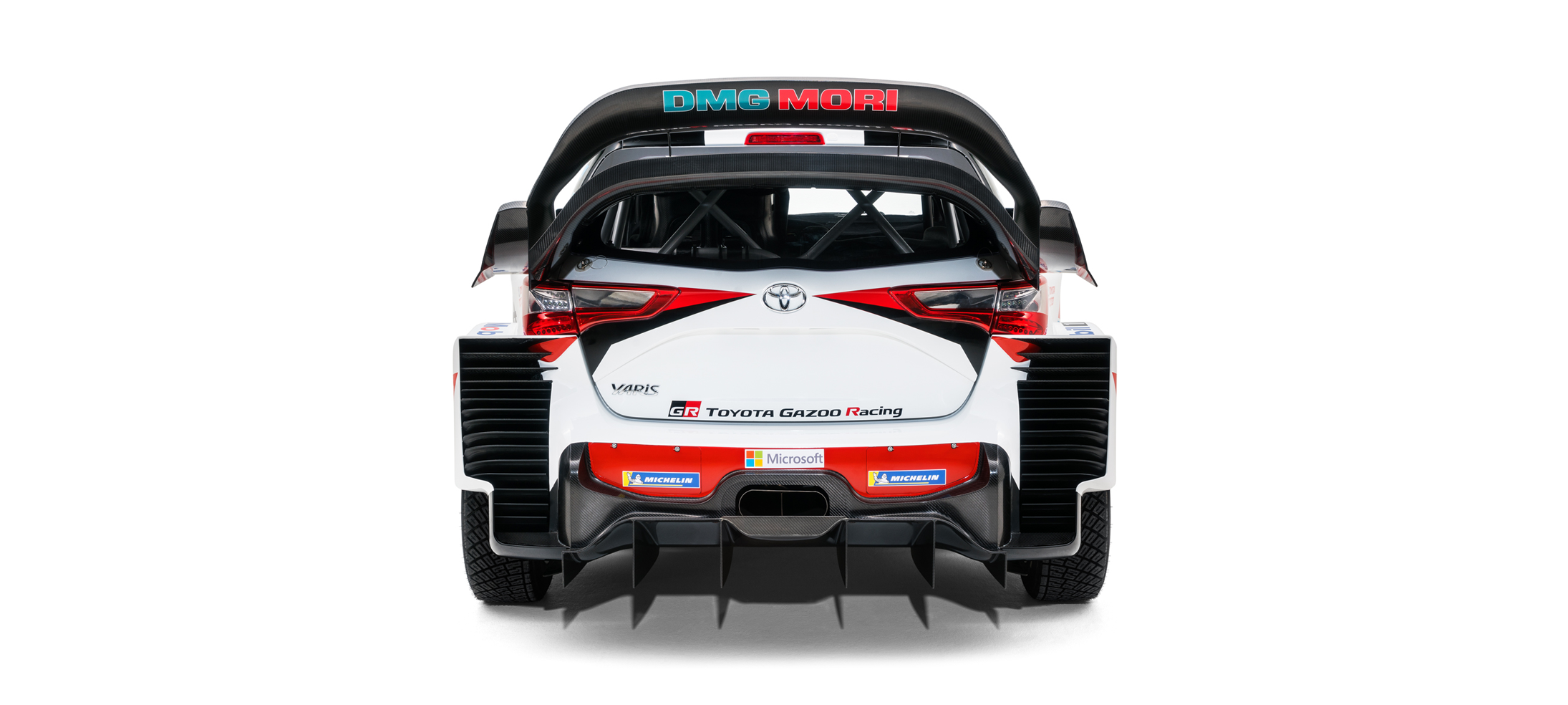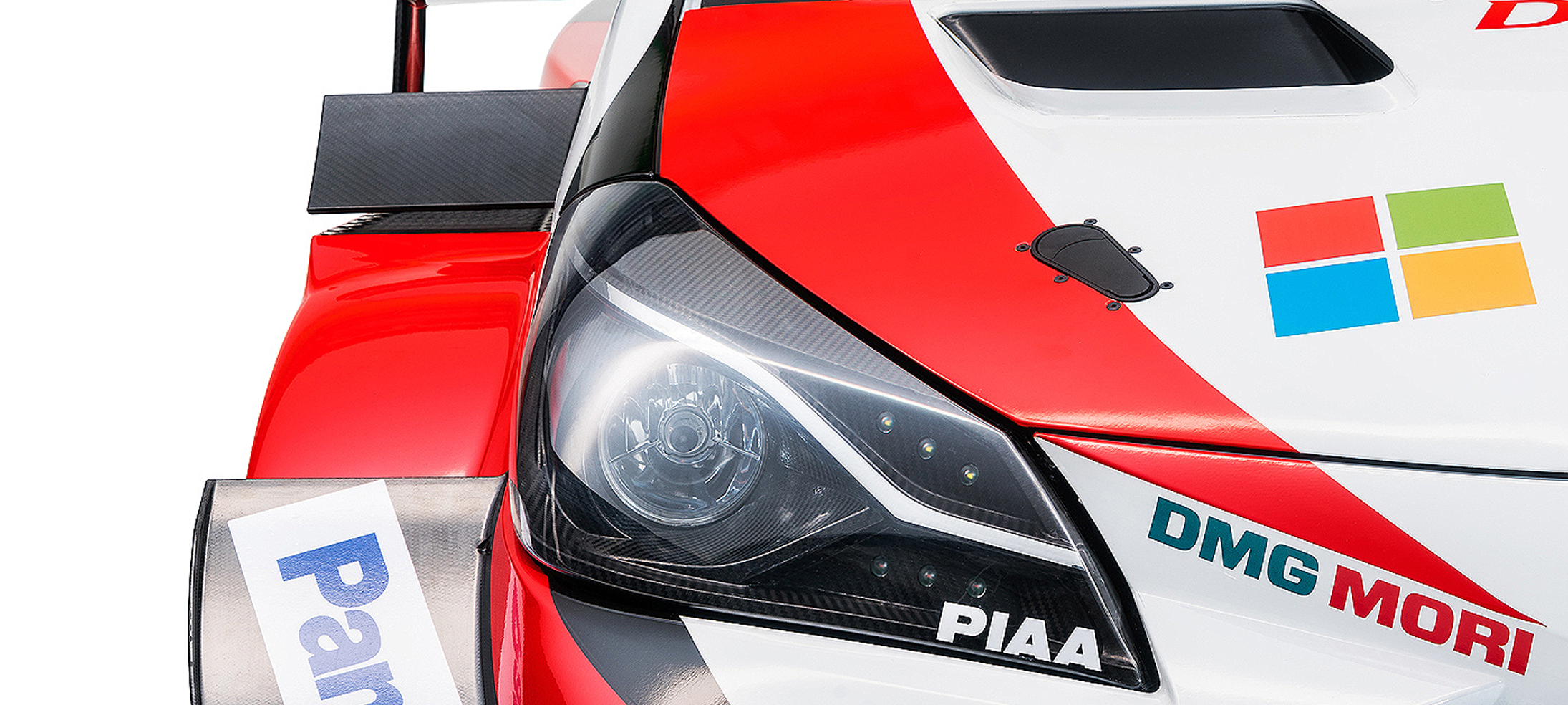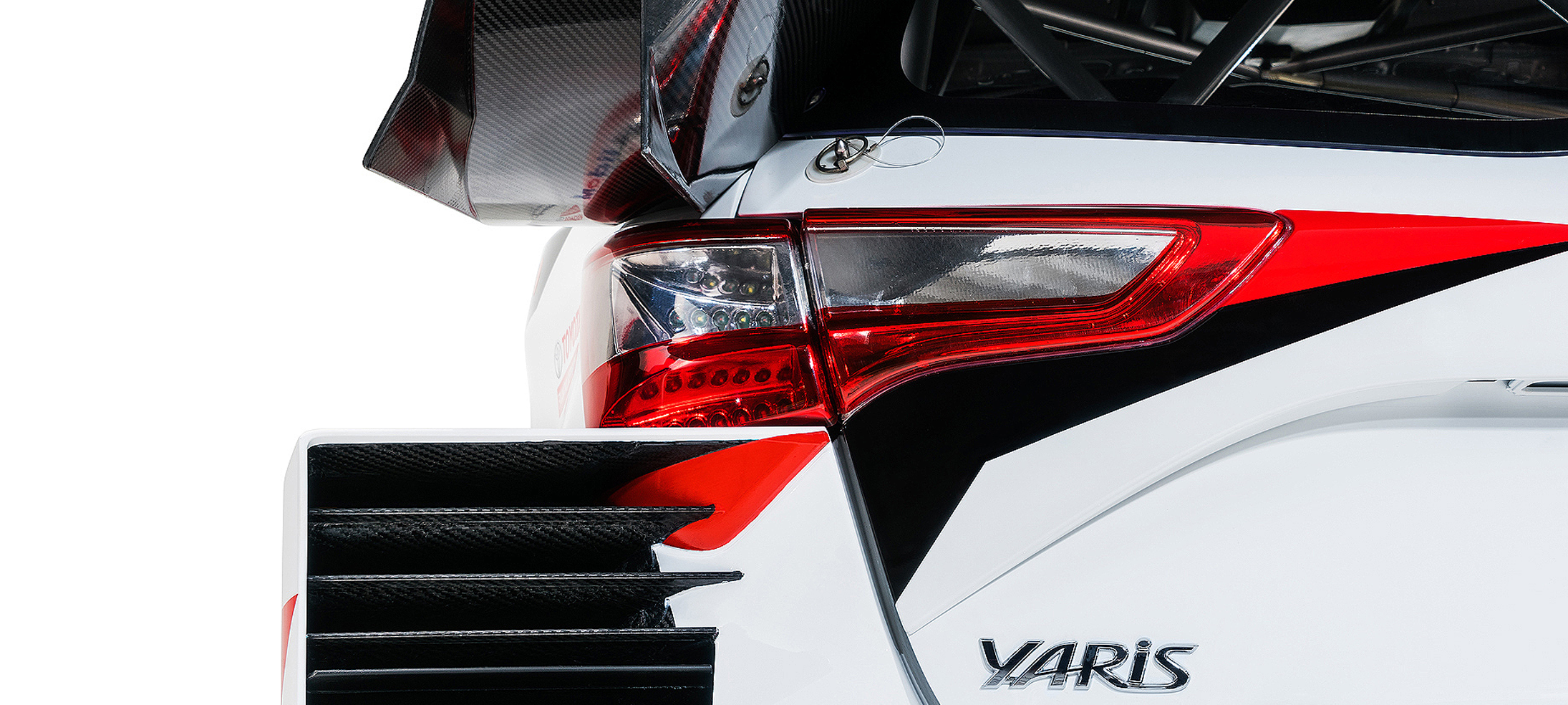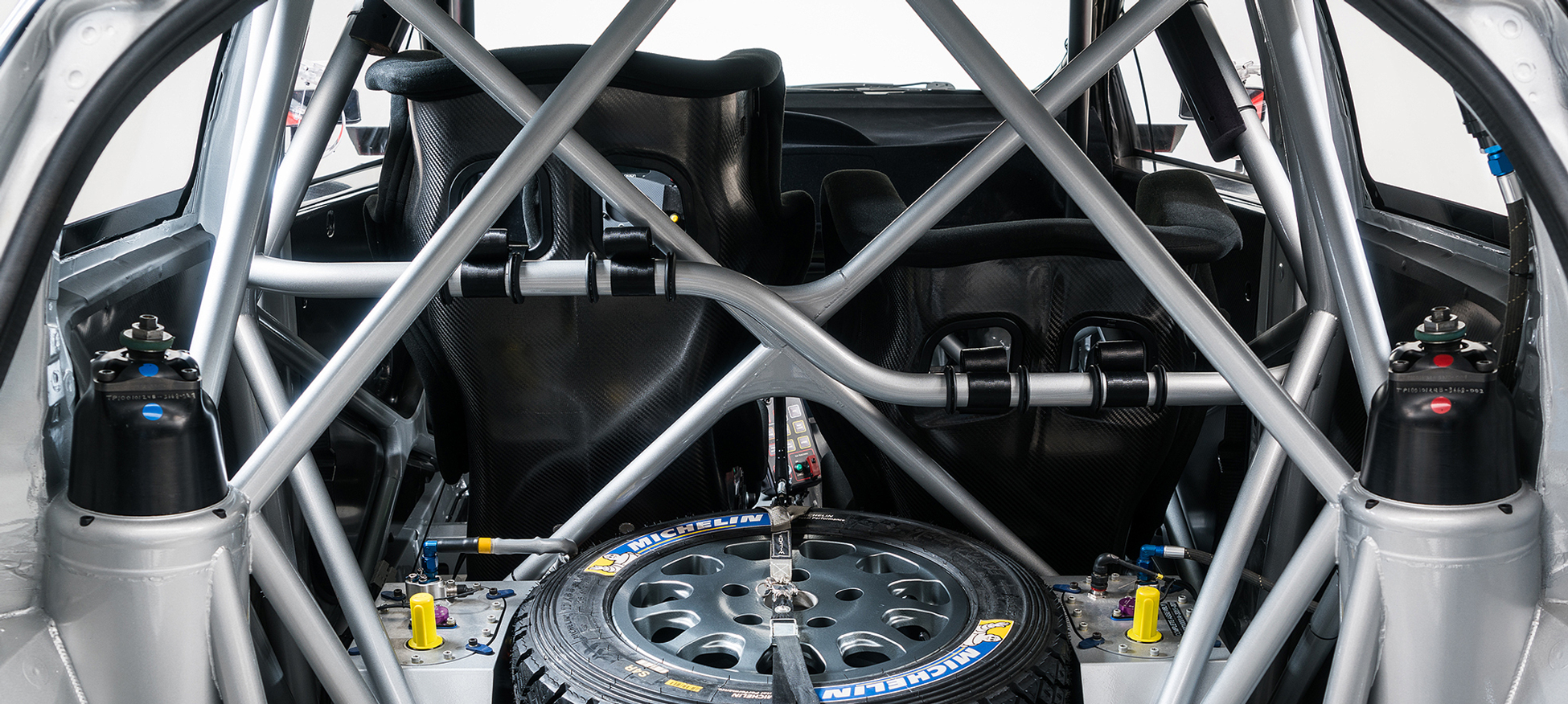 VEHICLE SPECS
| | |
| --- | --- |
| Engine type | In-line 4-cylinder turbo, direct injection |
| Engine displacement | 1600 cc |
| Maximum power | Over 380 PS |
| Maximum torque | Over 425 Nm |
| Bore / stroke | 83.8 mm / 72.5 mm |
| Air restrictor | 36 mm, following FIA regulations |
| Gearbox | 6 Speed hydraulic shift |
| Gearbox final drive | 4 wheel drive, 2 x mechanical differentials, active center differential with torque split options. |
| Clutch | Double Plate Sintered Clutch |
| Chassis/suspension front/rear | Macpherson |
| Suspension travel | Classified |
| Steering | Hydraulic Rack and Pinion |
| Braking system | Gravel 300 mm air and liquid cooled, Tarmac 370 mm air and liquid cooled |
| Length | 4085 mm (inc. aero device) |
| Width | 1875 mm |
| Height | Adjustable |
| Track width | Adjustable |
| Wheelbase | 2511 mm |
| Minimum weight | 1190 kg |
| Acceleration | Classified |
| Top speed | 201 kph (Ratio Specific) |