Rally Sweden, the only pure winter event in the FIA World Rally Championship, is underway with Kalle Rovanperä recording the fastest time for TOYOTA GAZOO Racing World Rally Team in the opening stage.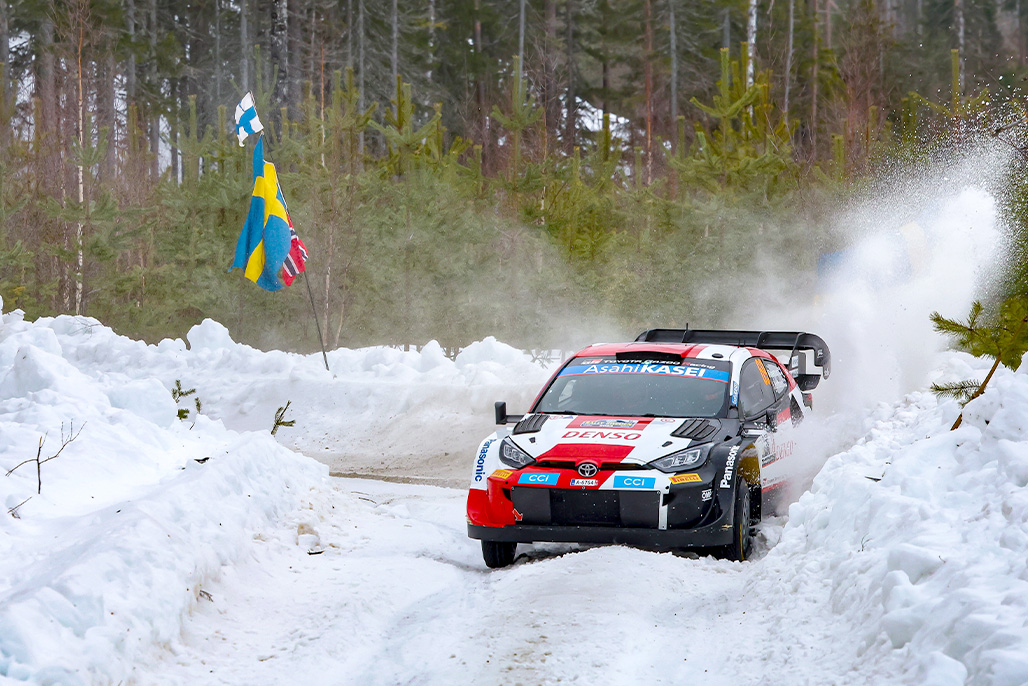 The action on Sweden's snow and ice-covered roads began with this morning's shakedown: a chance for the teams and drivers to adapt to the conditions and make final adjustments ahead of the rally. The GR YARIS Rally1 HYBRID filled three of the top four positions at the end of shakedown, with reigning world champion and last year's Rally Sweden winner Rovanperä fastest. His team-mates Takamoto Katsuta and Elfyn Evans were third and fourth respectively, both within one second of the pace over the 5.45-kilometre stage.
The first competitive stage took place in Umeå; the largest city in northern Sweden playing host to the rally for the second year. The Umeå Sprint test was 5.16 kilometres in length, beginning on fast forest roads and ending in a more technical spectator arena. Rovanperä was fastest by 1.6s, with Evans going third and Katsuta – who is nominated to score manufacturer points for TGR for the first time – in sixth.
Quotes:
Jari-Matti Latvala (Team Principal)
"It is always great to be here at Rally Sweden and it was really nice to see a lot of fans at the first stage tonight. Watching Kalle's driving, he looked really confident and Elfyn and Taka were also driving well, so it's been a good start for our team. It looks like our car is working well in the snow and all in all, I'm really happy with what I see heading into the rest of the weekend. Although the weather has been a bit warmer today, it should now stay in minus degrees which will be good for the rally. Tomorrow's first stage looks like it could be tricky as there were some ruts during the recce, and the second loop in general could be a bit more difficult, but on the whole it does not look too bad to be starting near the front."
Kalle Rovanperä (Driver car 69)
"It's nice to start the rally tonight and see all the fans here in Sweden for the rally – we are very close to Finland and it's great to have a lot of fans coming over here. This first stage was really technical and one where you can make some differences. I just tried to be clean and tidy and didn't actually think I was fast enough, but the time was fine in the end. I think the conditions this year will be a bit more difficult for us opening the road tomorrow. The roads have a softer base so they're cleaning more and getting faster for the cars behind like we saw on the first pass in shakedown. The second pass of the stages will also be a big challenge, but we will try our best of course."
Elfyn Evans (Driver car 33)
"This first stage was quite a nice one to start the rally with, but it wasn't the best run for us. It wasn't easy to read the grip and I was a bit careful in the junctions at the start. Even after testing it's quite a culture shock to come here to Rally Sweden and face these unique conditions. In shakedown the conditions were quite different to what I had for my test, so I was a bit slow out of the blocks but we were able to find some improvements. With many new stages this year there's been a lot of fresh pacenotes to write, and a lot of it's very high-speed so it's not easy, but we'll give it our all and see what's possible."
Takamoto Katsuta (Driver car 18)
"It's always a bit tricky to start the rally in the dark with a stage like this and I was maybe a bit careful, but the real stages start tomorrow. It's nice to be back on ice and snow and I felt very good with the car in shakedown. The conditions were getting worse with each run, so it will be interesting to see what happens during the weekend on the second pass of stages, especially with a lot of ruts and gravel probably, so we will need to be careful. But so far I feel quite confident, it's been quite a good start."
End of day one (Thursday):
1 Kalle Rovanperä/Jonne Halttunen (Toyota GR YARIS Rally1 HYBRID) 3m23.3s
2 Ott Tänak/Martin Järveoja (Ford Puma Rally1 HYBRID) +1.6s
3 Elfyn Evans/Scott Martin (Toyota GR YARIS Rally1 HYBRID) +3.1s
4 Esapekka Lappi/Janne Ferm (Hyundai i20 N Rally1 HYBRID) +3.9s
5 Thierry Neuville/Martijn Wydaeghe (Hyundai i20 N Rally1 HYBRID) +5.0s
6 Takamoto Katsuta/Aaron Johnston (Toyota GR YARIS Rally1 HYBRID) +5.6s
7 Craig Breen/James Fulton (Hyundai i20 N Rally1 HYBRID) +6.7s
8 Pierre-Louis Loubet/Nicolas Gilsoul (Ford Puma Rally1 HYBRID) +10.8s
9 Jari Huttunen/Antti Linnaketo (Škoda Fabia R5) +11.4s
10 Ole Christian Veiby/Torstein Eriksen (Volkswagen Polo GTI R5) +12.3s
(Results as of 19:50 on Thursday, for the latest results please visit www.wrc.com)
What's next?
The first full day of the rally begins with the Brattby and Sarsjöliden stages to the west of Umeå, which were driven on Saturday and Sunday respectively last year. They are followed by a new stage to the north: Botsmark, also the longest stage of the day at 25.81 kilometres. All three are repeated after mid-day service, with the second pass of Botsmark taking place in the dark before Thursday's Umeå Sprint is revisited to round out the day.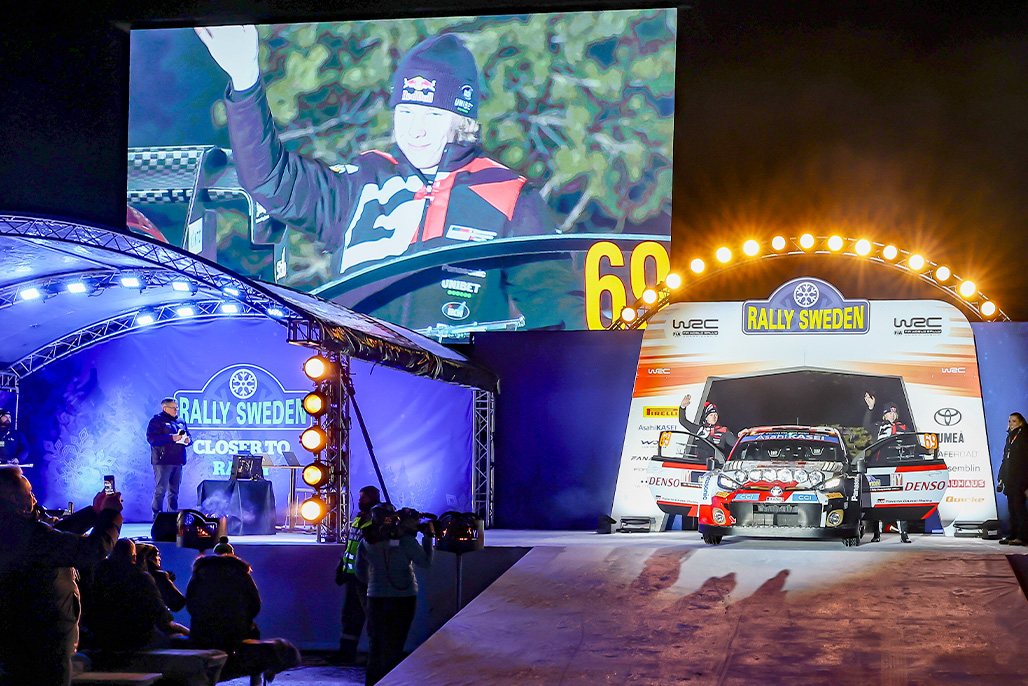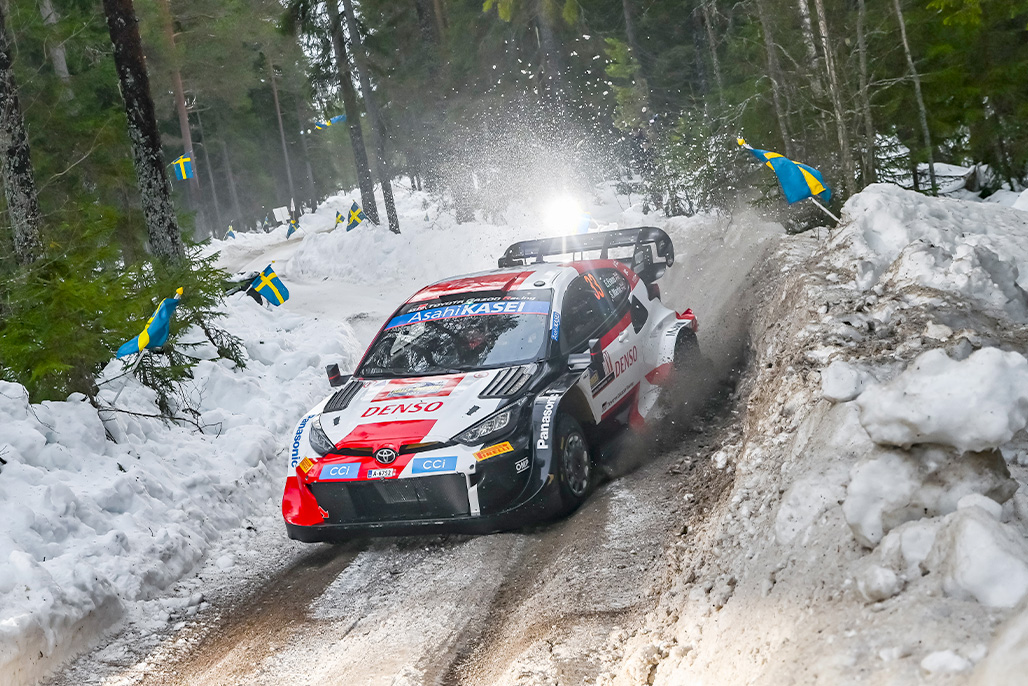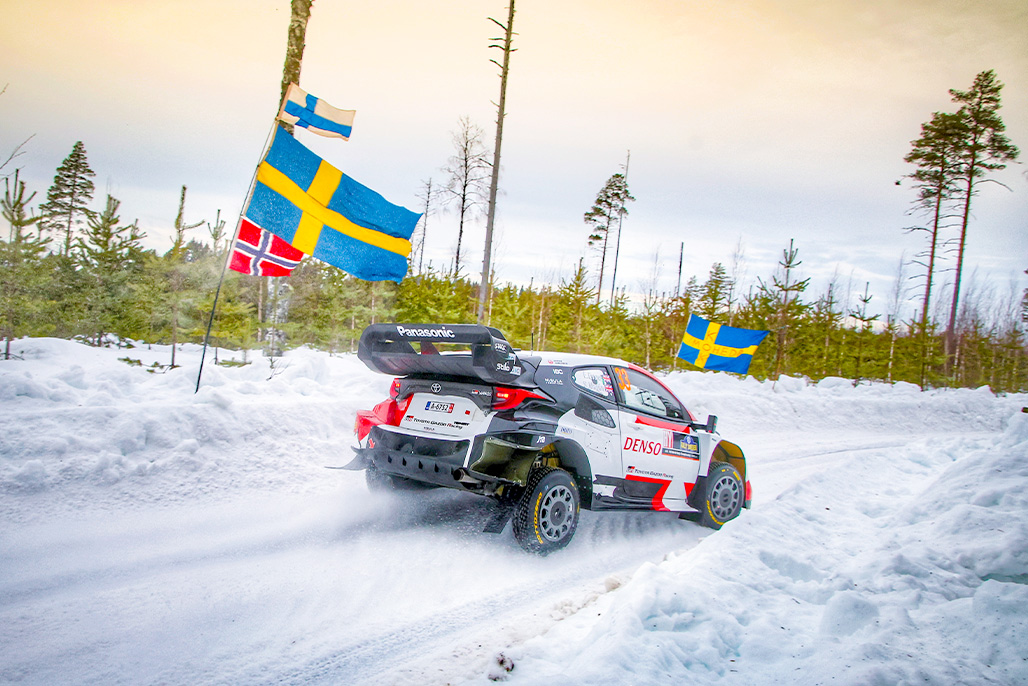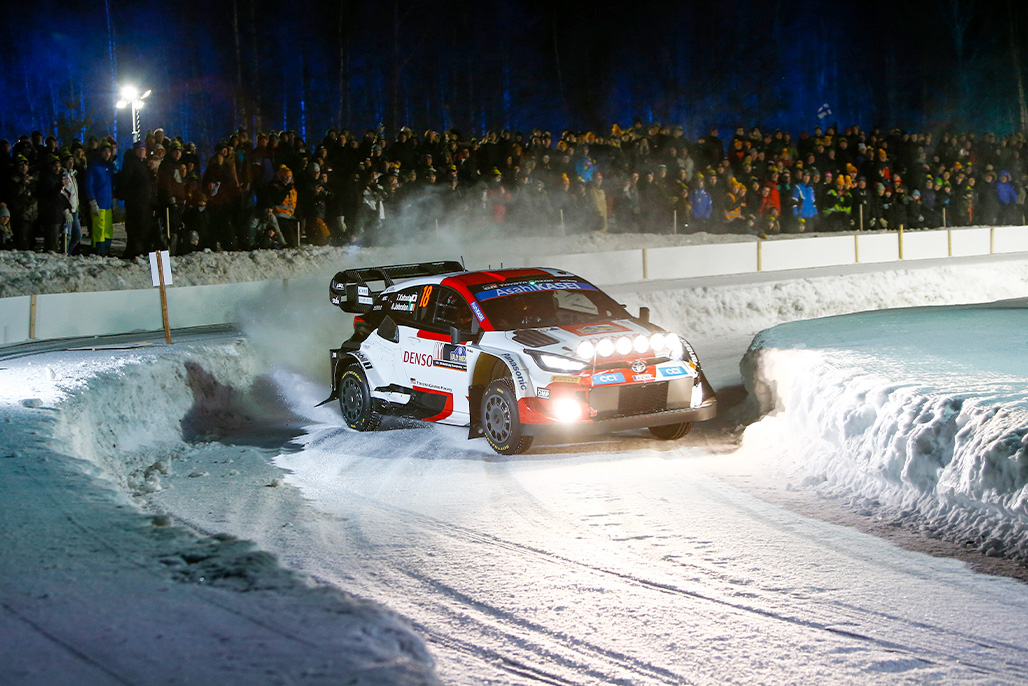 TOYOTA GAZOO Racing WRC 2023 Official Partners