TOYOTA GAZOO Racing World Rally Team is preparing to enter a crucial run of gravel events as the closely-contested 2023 season continues at the popular Rally de Portugal on May 11-14.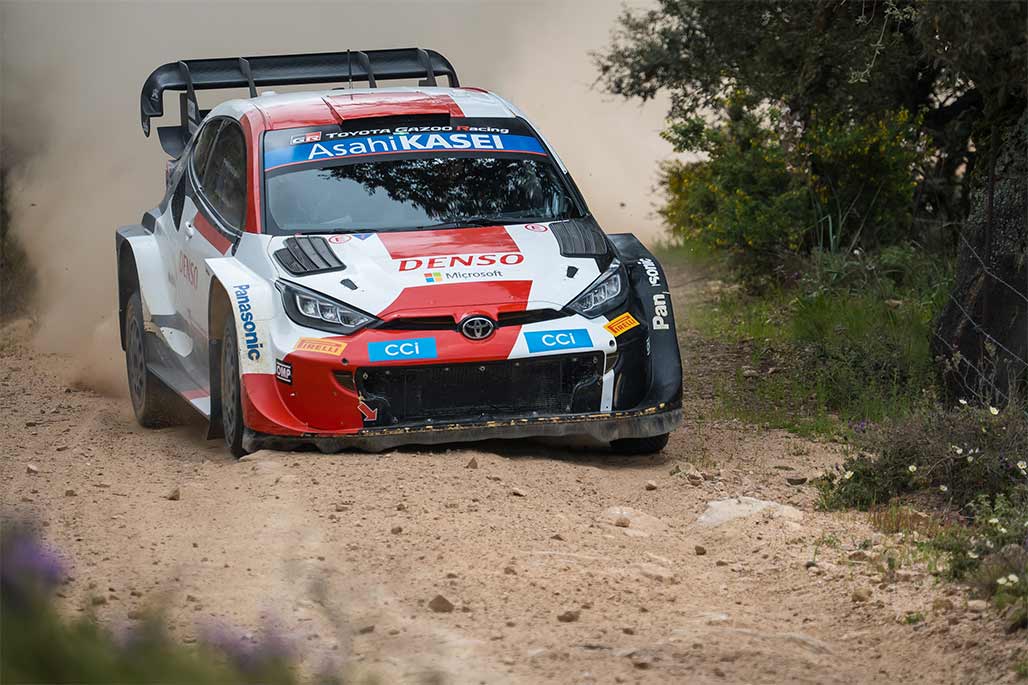 Portugal marks the first of seven consecutive events on gravel, a sequence that will stretch through to the start of October and pose a wide variety of challenges for the teams and drivers. TGR-WRT drivers head up a close championship battle after four rounds: following his win last time out on the asphalt roads of Croatia, Elfyn Evans is tied on points at the top of the table with Sébastien Ogier (who does not include Portugal in his programme of selected events this year) while Kalle Rovanperä is just one point behind them. The top five are covered by only 11 points.
TGR-WRT has a strong recent record in Portugal, winning the last three editions, with Evans and then Rovanperä victorious in each of the last two years. For the second time this season, Takamoto Katsuta steps up to join them in the main TGR-WRT line-up and compete for manufacturers' championship points on a rally where he has also performed strongly before.
The Rally de Portugal was part of the first WRC season held 50 years ago, and is based in the north of the country around the second-largest city of Porto with the service park located in nearby Matosinhos. Large numbers of passionate fans can be expected to line the stages, which are fast but technical in nature. The surface is usually soft and sandy at first but often becomes rocky and rutted for the second pass, although the often-changeable weather can bring a different complexion.
As in recent years, the central city of Coimbra will host the ceremonial start on Thursday evening, before the action starts nearby on Friday with a trio of stages tackled twice around a mid-day tyre fitting zone in Arganil. A single pass of the Mortágua stage and a new super special stage in the coastal city of Figueira da Foz round out the day. Saturday is the longest day of the rally featuring 148.68 competitive kilometres: a repeated loop of three stages in the Cabreira mountains includes the longest stage of the season so far, Amarante (37.24 km), while another super special stage at the Lousada rallycross circuit runs in the evening. Sunday, as usual, is centred around the famous Fafe stage; venue for two of the final four tests including the rally-ending Power Stage.
Quotes:
Jari-Matti Latvala (Team Principal)
"We are in a good position in the championship but it is still extremely close, particularly between the drivers, and we have to keep working in a positive way to achieve more great results. Portugal is a rally that on one hand you can attack, but on the other hand, you also have to take care with the tyre wear and avoid hitting rocks, especially on the second pass. It's a rally I always enjoyed as a driver and I believe our drivers enjoy it too: Elfyn and Kalle have both won there and it has been a strong event for Takamoto too. We feel quite confident going there as we have made good improvements to the GR YARIS Rally1 HYBRID on gravel, which paid off already in Mexico. We worked to build on this during our recent test in Sardinia, which was important preparation for the three rough gravel rallies we have coming in quick succession over the next few weeks."
Kalle Rovanperä (Driver car 69)
"I'm really happy to be going back to Portugal. It has always been an event that I have liked quite a lot, and last year we were able to win it even though we were starting as the first car on the road. It's a rally that as drivers we all know fairly well with some legendary stages, so the pace is always high and it should be quite an equal fight. The start of our year has not been perfect – I was aiming for bigger results – but we are still very much in this close championship fight: I don't think it has been so tight after four rounds for a very long time. This series of gravel events will not be easy but we're going to continue to push hard and hopefully get good results."
Elfyn Evans (Driver car 33)
"Portugal is a nice rally but in recent years it has also become quite a rough one. There are sections which are really fast and flowing and fun to drive, and others where it's a challenge to look after the tyres and the car. It's definitely a mixed rally in that sense, but it's one that I enjoy. We're into a busy period now with rallies coming thick and fast, and Portugal is the start of a string of gravel events. Now that we were successful in Croatia we will have the job of opening the road, but I'm sure that is something that is going to swing back and forth between the drivers a few times over the next rallies. We will just have to try and maximise our performance in the loose conditions we will face on Friday and see what's possible."
Takamoto Katsuta (Driver car 18)
"I'm really looking forward to Portugal. In the last two years I finished fourth there, and last year especially I was very close to the podium. In the end, I wasn't able to take it – we missed out by just two seconds – so this year I will try to achieve that. It will be a big challenge, but I think it's possible. The beginning of this year has not been what I wanted, but I have always had a good feeling with the car. It's developing every single time and we had a good test, so hopefully our hard work pays off for these next rallies. In Portugal I like the stages and I feel very comfortable there, so I just need to push myself and I'm sure we can have a good weekend."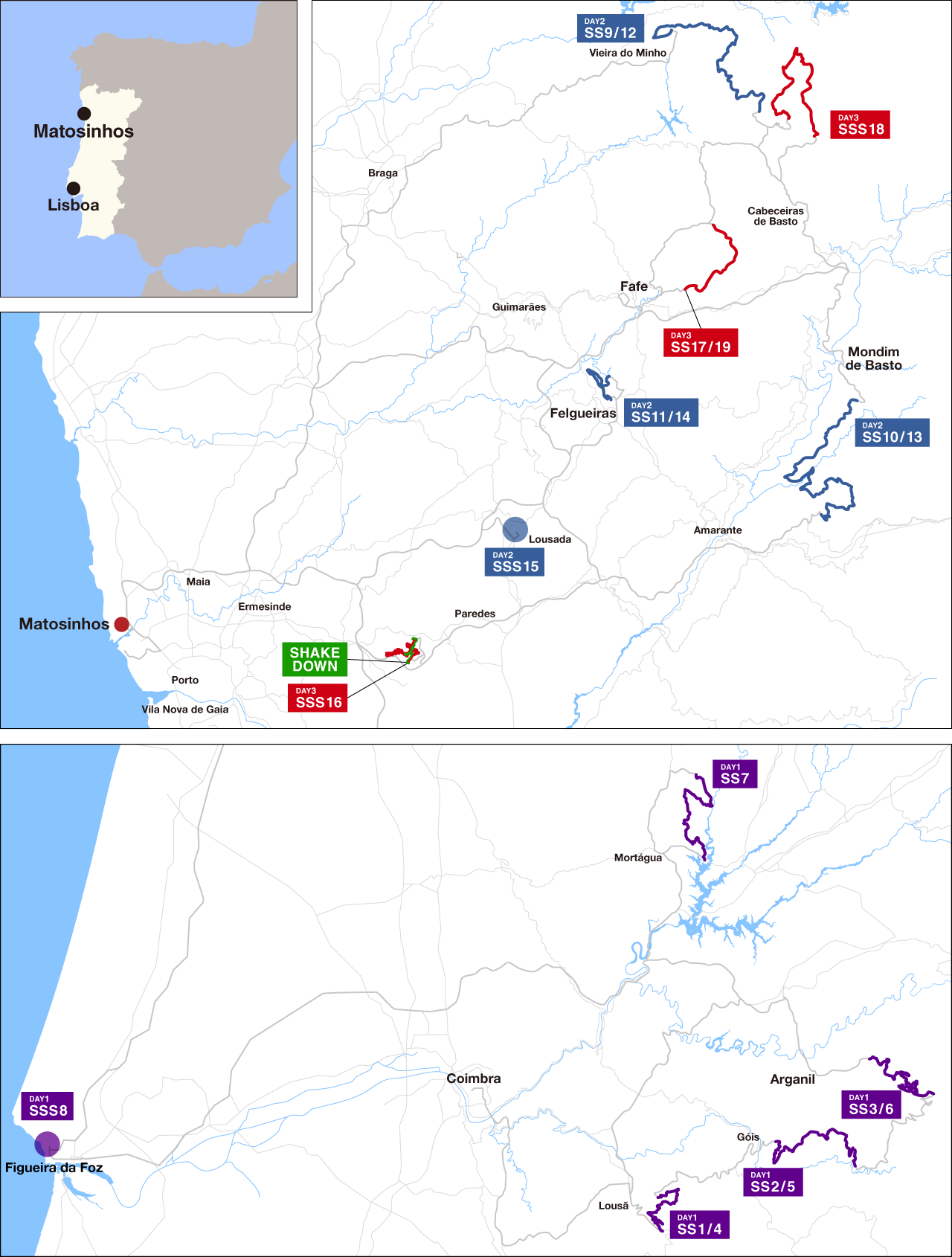 TOYOTA GAZOO Racing WRC 2023 Official Partners