TOYOTA GAZOO Racing World Rally Team occupies the top three positions on the leaderboard after a strong performance on the first full day of Safari Rally Kenya, with Sébastien Ogier leading team-mates Kalle Rovanperä and Elfyn Evans.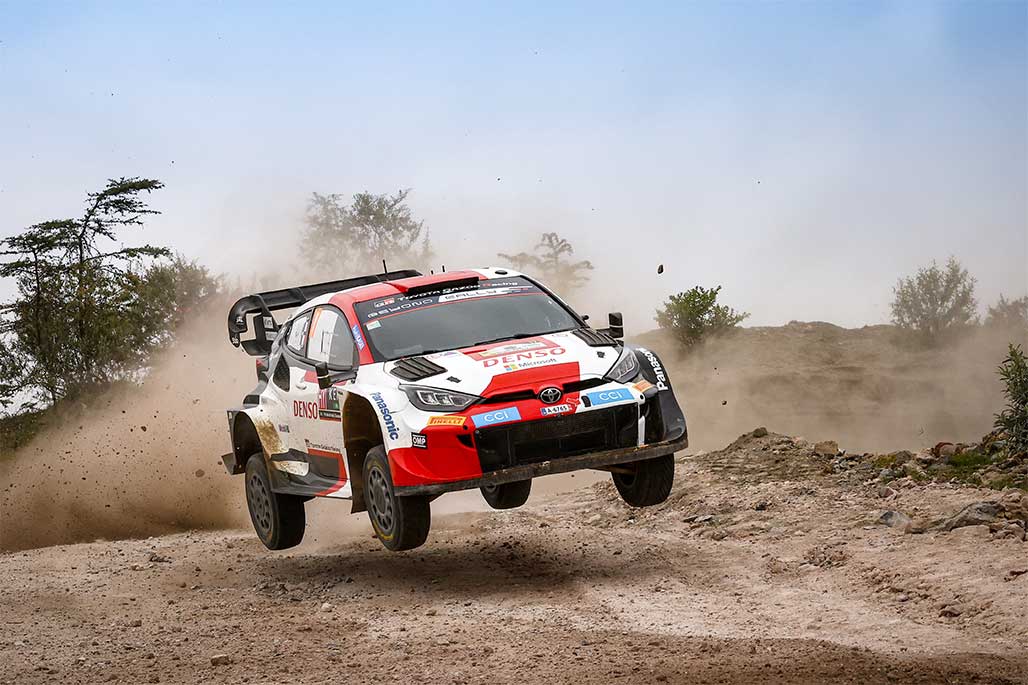 Following Thursday's start ceremony and a super special stage in the Kenyan capital city Nairobi, the crews faced two loops of three stages around Lake Naivasha on Friday. Ogier made a customary impressive start in the morning, winning the opening Loldia test by 7.5 seconds to claim the lead, which he stretched to 11.9s following SS3, Geothermal. Rovanperä then won the day's longest stage, Kedong, by 8s to close to within 2.5s of Ogier at the end of the morning loop – with Ogier hampered somewhat by the loss of the hybrid boost in SS4.
In the afternoon, Ogier took only one spare tyre to save weight – the only Rally1 driver to do so – and this strategy paid off handsomely: he won all three stages and ended the day with a lead of 22.8s. Rovanperä in second position is 20.7s ahead of third-placed Evans, who in turn has 10.5s in hand over Esapekka Lappi (Hyundai).
Takamoto Katsuta made it four GR YARIS Rally1 HYBRID drivers in the top five, reaching the end of the day only 25s further back despite sustaining some damage to his car on the rough and demanding stages.
Quotes:
Jari-Matti Latvala (Team Principal)
"I'm very pleased with how our crews and our cars got through today. They have had good performance and not too many problems, and all the cars have been running well. This is such a hard event and patience is crucial: you don't need to worry too much if you're losing a few seconds here or there because this is probably not deciding the result. Seb took the decision to only take one spare tyre this afternoon and showed that if you can be a bit more careful with where you place the car, this can pay off. The first full day is done but we know that tomorrow is likely to be a tougher day for everybody with rougher stages and more stones. Normally we can expect a bit more drama tomorrow but hopefully for us, we can have a day like today and get through it cleanly once again."
Kalle Rovanperä (Driver car 69)
"I'm quite happy with today. The first stage of the loop was the trickiest for us with a lot of cleaning and loose gravel in places. Then the next stages were much faster and I felt I could push harder, and the time on the last one this morning was really good; I think we did some clever driving there. This afternoon I lost more time than I wanted on the first one: it was drying up and getting loose and my setup didn't work so well for that. After that I tried to keep up a good pace and we didn't lose too much time. Of course, I would like to be a bit closer to the lead, but tomorrow is still such a long day and will be much rougher than today, so we will try to stay out of trouble."
Elfyn Evans (Driver car 33)
"It's been a bit of a steady day for us but we got through it without issues. Of course, it would have been nice to have been a bit faster and, looking back, maybe we could have taken a few more risks this morning when the conditions were not so rough. But it's a very difficult balance to find here, with a lot of rocks beinng pulled out by the cars in front. The afternoon was generally better, but the long Kedong stage had a lot of big holes and stones and it was difficult to judge how hard to attack. There's still a long way to go and tomorrow's probably going to be a tough day, so let's wait and see what happens."
Sébastien Ogier (Driver car 17)
"It's been a pretty good day for us, almost perfect in fact. We had very good pace and I'm happy to be in the lead tonight. This morning I tried to push on the first two stages and I had good fun in the car. On the third one there's always a bit of fear with a lot of rocks coming out of the sand, and we lost the hybrid after a few kilometres which cost some performance. This afternoon I felt it was possible to go with just one spare tyre, and that if I drive very clean and smooth I can still be fast with the advantage of being lighter. It paid off and I'm happy with that. It's the first time I've got through Friday in Kenya without major time loss, so let's hope we can carry on like this tomorrow, which is the biggest day of the rally with very difficult stages to get through."
End of day two (Friday):
1 Sébastien Ogier/Vincent Landais (Toyota GR YARIS Rally1 HYBRID) 1h14m38.7s
2 Kalle Rovanperä/Jonne Halttunen (Toyota GR YARIS Rally1 HYBRID) +22.8s
3 Elfyn Evans/Scott Martin (Toyota GR YARIS Rally1 HYBRID) +43.5s
4 Esapekka Lappi/Janne Ferm (Hyundai i20 N Rally1 HYBRID) +54.0s
5 Takamoto Katsuta/Aaron Johnston (Toyota GR YARIS Rally1 HYBRID) +1m19.4s
6 Dani Sordo/Cándido Carrera (Hyundai i20 N Rally1 HYBRID) +1m28.4s
7 Ott Tänak/Martin Järveoja (Ford Puma Rally1 HYBRID) +3m03.3s
8 Pierre-Louis Loubet/Nicolas Gilsoul (Ford Puma Rally1 HYBRID) +7m04.9s
9 Grégoire Munster/Louis Louka (Ford Fiesta Rally2) +8m50.7s
10 Kajetan Kajetanowicz/Maciej Szczepaniak (Škoda Fabia Rally2 evo) +9m17.1s
(Results as of 16:30 on Friday, for the latest results please visit www.wrc.com)
What's next?
Saturday is the longest day of the rally with 150 competitive kilometres, taking crews north to Lake Elmenteita for another trio of stages that will be repeated in the afternoon following mid-day service in Naivasha. Sleeping Warrior, the last stage of the loop, is the longest of the rally and has been affected by rain in both of the previous two years.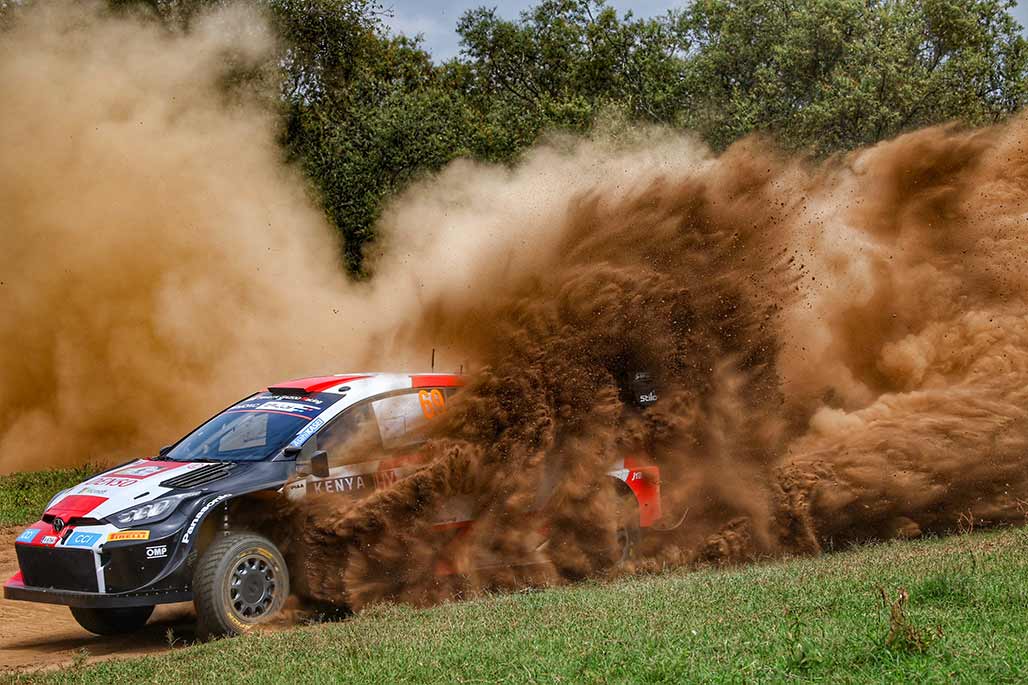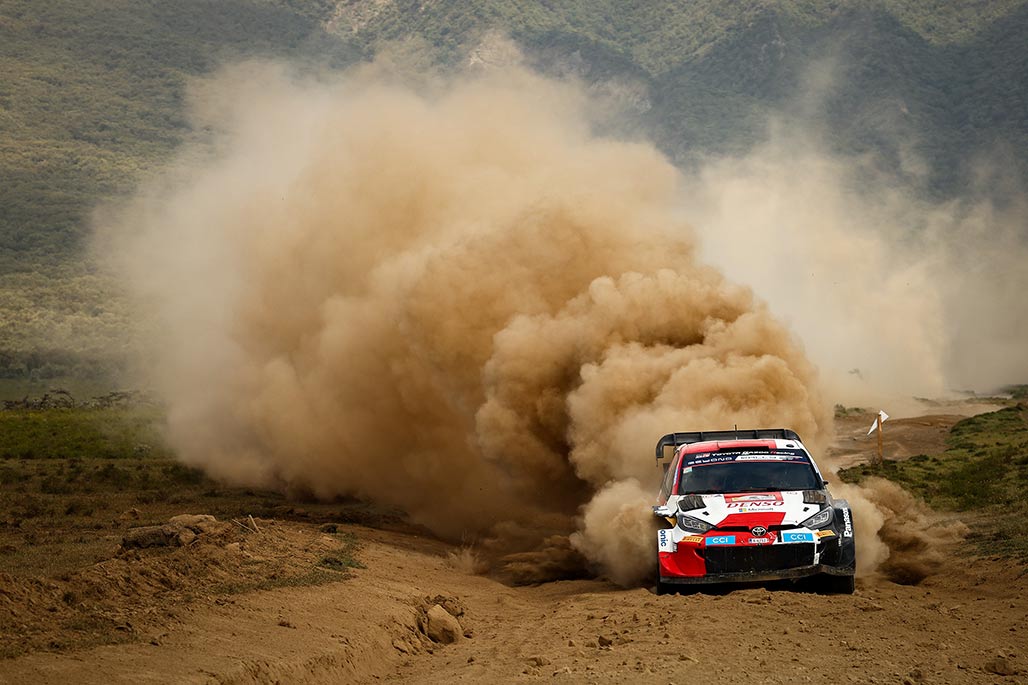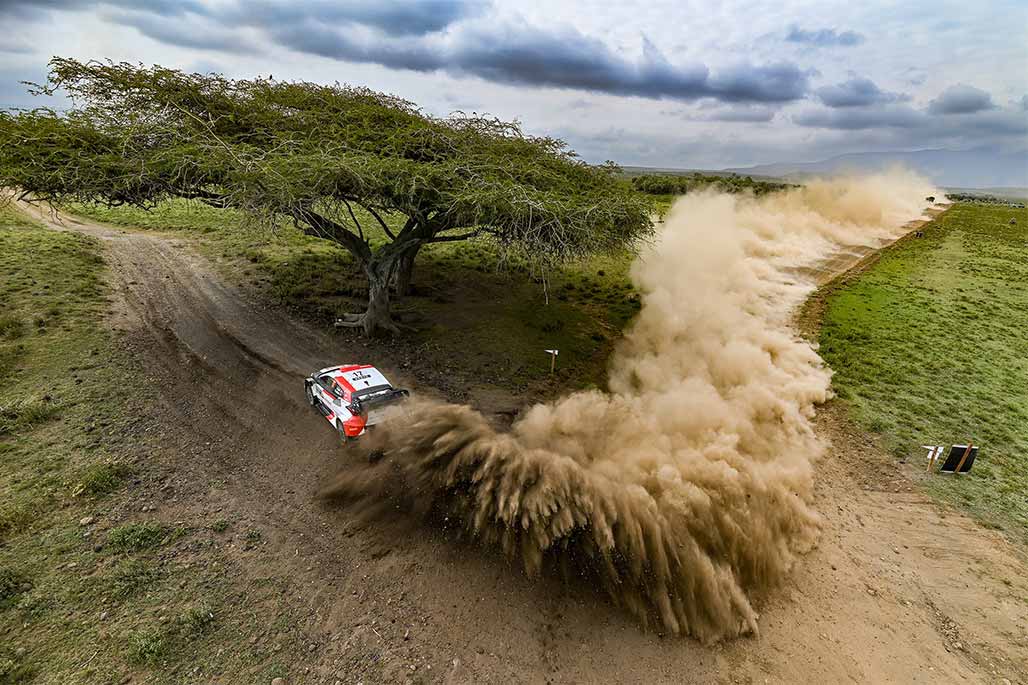 TOYOTA GAZOO Racing WRC 2023 Official Partners