TOYOTA GAZOO Racing World Rally Team aims to strengthen its lead of the FIA World Rally Championship when it competes on home roads at Rally Finland (August 3-6), the fastest and most spectacular event of the season.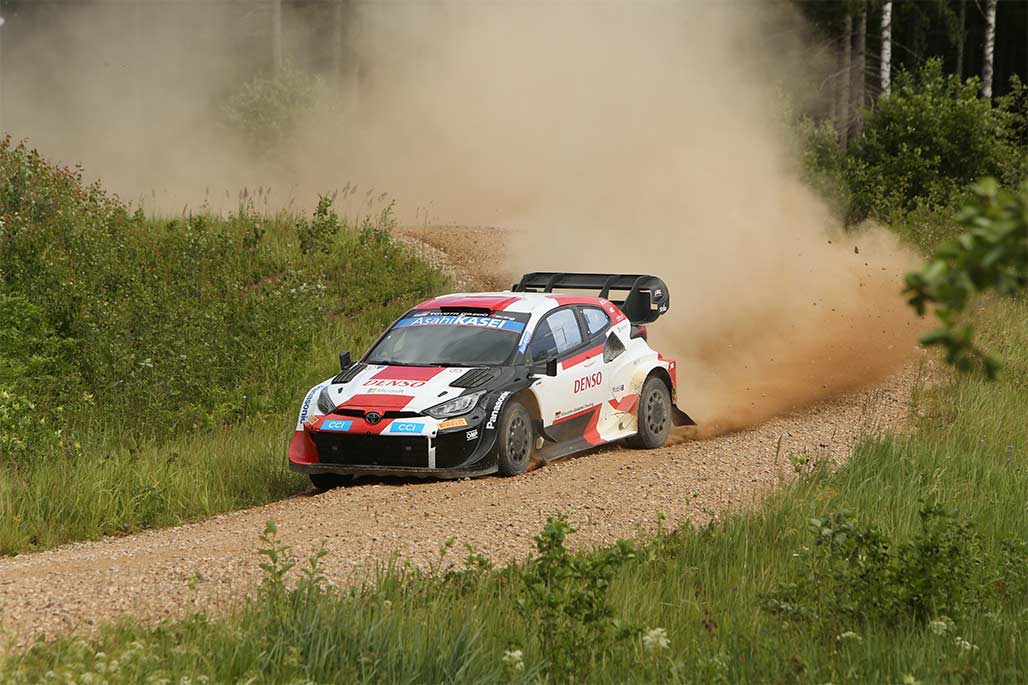 The rally will be a homecoming not only for TGR-WRT, which is headquartered in host city Jyväskylä, but also for its reigning world champions Kalle Rovanperä and Jonne Halttunen, who both hail from the central Finnish city. This will be the first time the pair have competed in a WRC round on home soil since securing their maiden world titles last October, when Rovanperä became the youngest ever drivers' champion.
The 22-year-old now returns home fresh from a dominant victory last week on similarly fast gravel roads in neighbouring Estonia, which increased his championship lead to 55 points with five rounds remaining.
Completing the TGR-WRT manufacturer line-up for the event will be Elfyn Evans, currently second in the championship and winner of Rally Finland with the team in 2021, and Takamoto Katsuta, who has lived in Jyväskylä for several years after moving from Japan with the TGR WRC Challenge Program.
Jari-Matti Latvala will also make an exciting return to the driving seat on his home event in a fourth GR YARIS Rally1 HYBRID at the invitation of TGR-WRT Chairman, Akio Toyoda, who will take on the duties of Team Principal in Finland on Latvala's behalf.
The gravel roads in the forests around Jyväskylä are considered to be rallying's spiritual home, renowned for their smooth and fast nature and their numerous crests and jumps. This year, the hugely popular event will kick-off with a ceremonial start on Wednesday evening prior to Thursday morning's shakedown.
The traditional mixed-surface Harju stage in Jyväskyla opens the competitive action on Thursday evening, and will be run again at the end of Friday after two passes of four stages to the north-east: classic stages Laukaa and Lankamaa are heavily revised, while the legendary Myhinpää returns for the first time since 2015 and Halttula was last visited in 1995.
As usual, Saturday is the longest day of the rally at 160.68 competitive kilometres and takes the action further south-west with the opening Västilä stage, last run in 2001. Päijälä, Rapsula and Vekkula complete the repeated loop, taking in some classic Rally Finland roads. Sunday has a new look, the reversed Moksi-Sahloinen paired with a new Power Stage ending at the Himos ski resort, which also hosts the podium ceremony.
Quotes:
Jari-Matti Latvala (Team Principal)
"Rally Finland is always a special occasion for our team. For me it's going to be an extra-special feeling this year to get back behind the wheel on a WRC event, and my aim as a driver will be first and foremost to enjoy that experience. The team's target as always is to win and the focus for that is with our regular crews. There will be fantastic support for Kalle and Jonne as world champions and championship leaders, and the victory in Estonia gives them a good boost. I think Rally Finland could be a bigger challenge, with different grip levels and returning stages like Myhinpää that Kalle hasn't driven before. Elfyn meanwhile knows what it takes to win in Finland and we hope that he can challenge again, and also that Taka can drive with confidence on roads he usually enjoys. We can expect a close-fought rally and the team has been working hard in testing this week to give our drivers the best car possible."
Kalle Rovanperä (Driver car 69)
"Our home rally always feels a bit different to every other rally, especially because it's in our hometown and because it's a home rally for the team as well. So there's always more excitement and huge support from all the fans and I want to try my best to win it if we can. At the same time, we have to be clever with the championship in mind, not to waste the lead that we've built. Starting first on the road in Finland, it's never easy to match the speed of the quick drivers starting behind us or catch up the time afterwards: last year we lost around 20 seconds on Friday and gained almost 15 seconds back over the rest of the rally. But let's see what we can do this year."
Elfyn Evans (Driver car 33)
"Rally Finland is certainly a highlight of the season, especially for the local drivers but also for myself. I always enjoy the event and I'm looking forward to it. There's no feeling quite like driving on the Finnish rally roads, and if you can be at one with your car then I think nothing can match that in terms of enjoyment behind the wheel. I wasn't completely satisfied in Estonia but Finland is not exactly the same: there are some different characteristics and a different setup can be required. Our testing in Finland this week is giving us a good chance to prepare and make sure we start the rally with the right setup, which is crucial."
Takamoto Katsuta (Driver car 18)
"Rally Finland is a very special rally and one that I always look forward to. I think of it like my second home rally as I pretty much grew up as a rally driver on Finnish roads. The speeds are similar to Estonia but the feeling is totally different, because the grip from the road is usually very high. I want to improve on my speed from the last rally, and I could use my test day this week to try and understand what didn't work for me in Estonia and to find a good car setup for the Finnish roads. I will try to enjoy the rally and push as much as I can. It's important to get a good result for the team, for myself and my family who will be there watching too."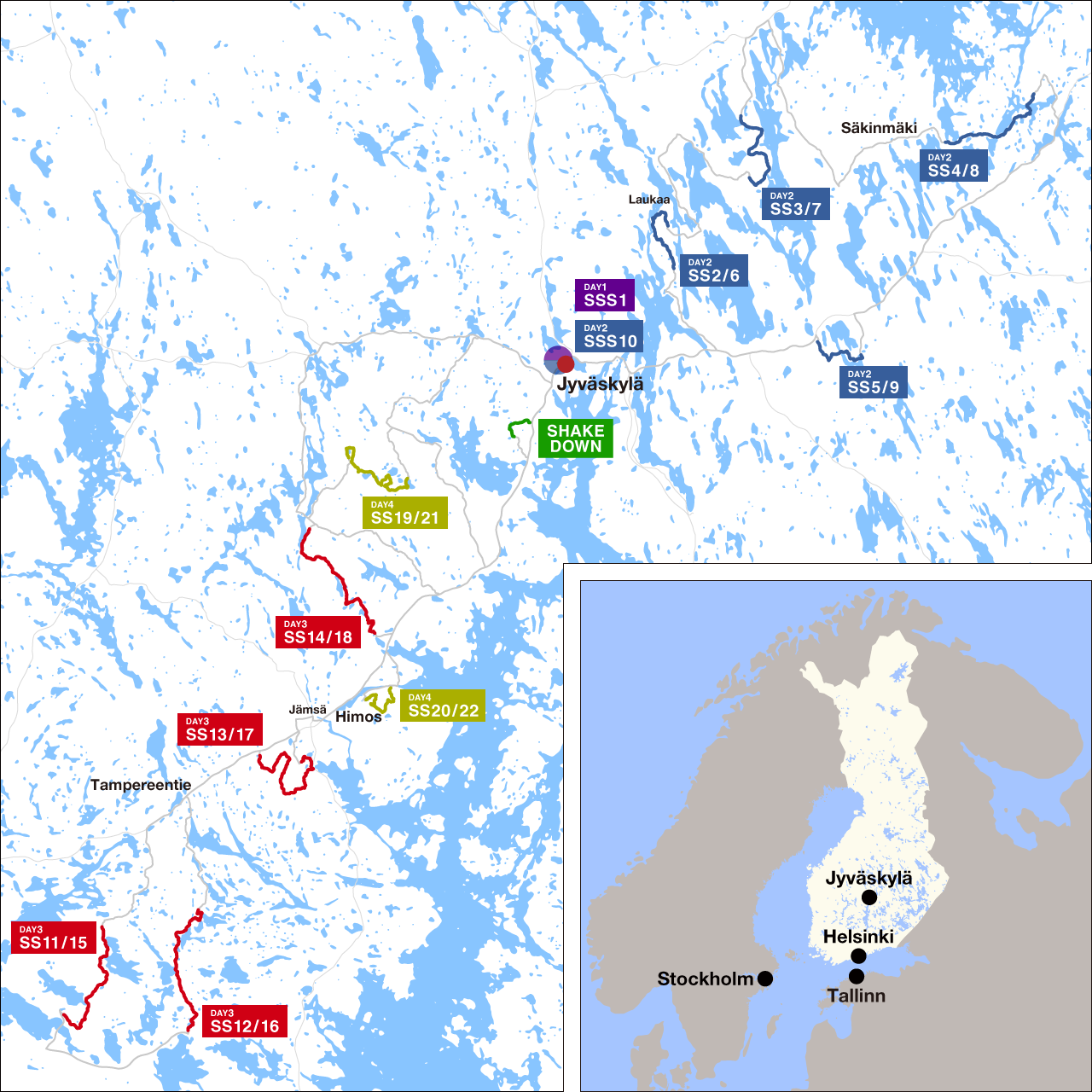 TOYOTA GAZOO Racing WRC 2023 Official Partners