TOYOTA GAZOO Racing World Rally Team occupies second, third and fourth overall after the first full day of stages at Acropolis Rally Greece.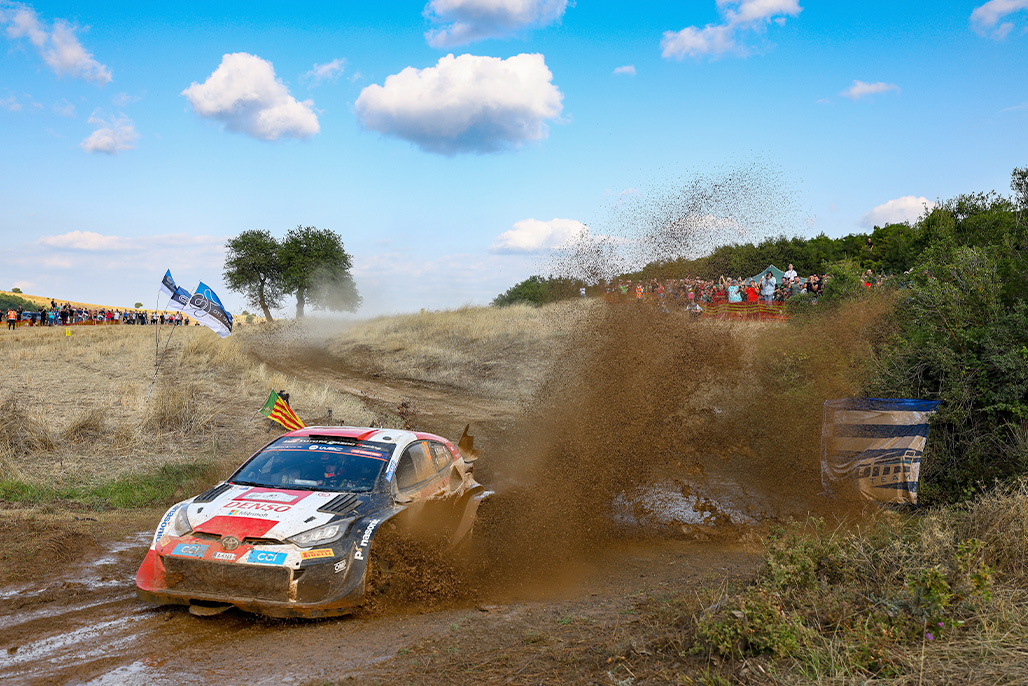 After Thursday night's opening ceremony and super special stage in Athens, Friday's action began from Loutraki to the west of the capital, with a total of five stages to be driven through the day on the route north back to the service park in Lamia.
With the torrential rain that hit the area earlier in the week having now passed, drivers faced a range of different conditions including mud as well as rutted and rocky sections. Tyre choice also proved challenging with a limited number of the grippier softer compound Pirelli tyres available for what's usually expected to be a hot and dry event.
Sébastien Ogier made a strong start to the day with the second-best time in SS2 Loutraki before Kalle Rovanperä set the pace from first on the road in damper conditions in SS3 Pissia – the Finn ending the morning in second overall just ahead of Ogier.
After a mid-day tyre fitting zone, Ogier won the second pass of Loutraki to regain second place. Tyre strategy came to the fore as the afternoon progressed, Ogier conceding five seconds to leader Thierry Neuville in SS5 before taking back 4.6s in SS6 Elatia. He is therefore just 2.8s behind overnight.
Rovanperä faced more road cleaning as the stages dried out in the afternoon but remains third, 25.5s from the lead. Elfyn Evans is 5.5s further back, climbing up from sixth to fourth with a strong time in SS6, while Takamoto Katsuta is sixth overall in his TGR WRC Challenge Program-supported entry.
Quotes:
Kaj Lindström (Sporting Director)
"It's been a pretty good Friday overall in some difficult and varying conditions on the stages. It's a tight battle at the front between Seb and Thierry. They went with a little bit of a different strategy to each other which was interesting, and I'm sure it will continue like that. Behind that, the rest of our guys are quite close together so tomorrow will be a big day and a tough day. Tomorrow's stages were hardly driveable in the conditions during recce, but the organiser has done a good job and we've received video footage from today, so we'll check that and then we can have a bit of a better understanding of what to expect tomorrow."
Kalle Rovanperä (Driver car 69)
"It was quite a big challenge today. The stages were drying up much more than we expected, so there was actually quite a lot of cleaning for us to do. When it was a bit damp and muddy we could do some good times, like in SS3 this morning. Then this afternoon we were suffering a bit more with the road position with a lot of loose gravel, and I felt I left a bit of time on the last one. But at least the starting place is now better for tomorrow although there could still be some surprises with the conditions after so much rain."
Elfyn Evans (Driver car 33)
"The conditions were pretty tough at points today but they were probably a lot better overall than what we had expected. The sun came out and the mud dried up quite a lot during the afternoon. We were probably a bit too much on the cautious side for most of the day, but it was a bit better on that last one and we managed to come back up the leaderboard. It was quite difficult to strike the balance, and some of the stages were cleaning quite a bit. There's still a lot of driving left to do this weekend in some difficult conditions, so we need to use our head."
Sébastien Ogier (Driver car 17)
"It's been a good start to the rally for us. I was happy to be back in the car at racing speed, although I maybe had to drive a couple of kilometres first before I could be at 100 per cent. Some sections were challenging but luckily the sun was there and helped the roads to dry very quickly. It's good to be so close to the lead, which is where we want to be, in the fight for the win. But we need to carry on like this tomorrow, which is the biggest part of the rally with long stages and rough conditions."
End of day two (Friday):
1 Thierry Neuville/Martijn Wydaeghe (Hyundai i20 N Rally1 HYBRID) 55m10.4s
2 Sébastien Ogier/Vincent Landais (Toyota GR YARIS Rally1 HYBRID) +2.8s
3 Kalle Rovanperä/Jonne Halttunen (Toyota GR YARIS Rally1 HYBRID) +25.5s
4 Elfyn Evans/Scott Martin (Toyota GR YARIS Rally1 HYBRID) +31.0s
5 Esapekka Lappi/Janne Ferm (Hyundai i20 N Rally1 HYBRID) +32.1s
6 Takamoto Katsuta/Aaron Johnston (Toyota GR YARIS Rally1 HYBRID) +41.7s
7 Dani Sordo/Cándido Carrera (Hyundai i20 N Rally1 HYBRID) +48.6s
8 Nikolay Gryazin/Konstantin Aleksandrov (Škoda Fabia RS Rally2) +3m16.7s
9 Ott Tänak/Martin Järveoja (Ford Puma Rally1 HYBRID) +3m34.5s
10 Yohan Rossel/Arnaud Dunand (Citroën C3 Rally2) +3m46.3s
(Results as of 18:30 on Friday, for the latest results please visit www.wrc.com)
What's next?
Saturday is the longest day of the rally with a 70.76-kilometre loop of three stages south of Lamia which will be run twice either side of mid-day service. It includes Karoutes, the longest stage of the weekend at 28.49 km: using part of last year's Bauxites test but extended and driven in the opposite, downhill, direction.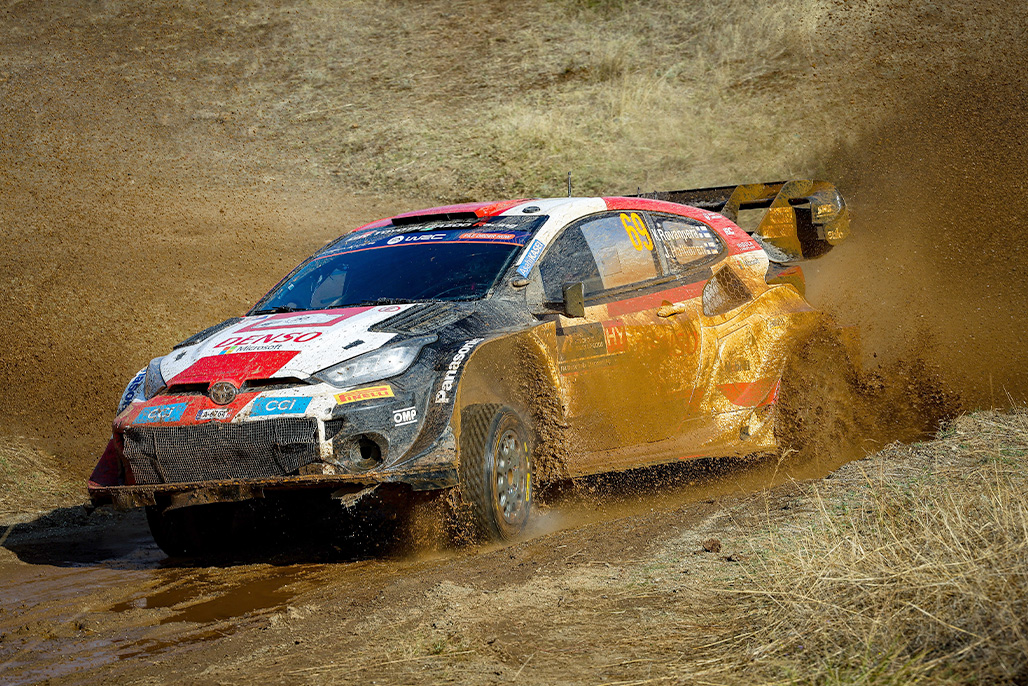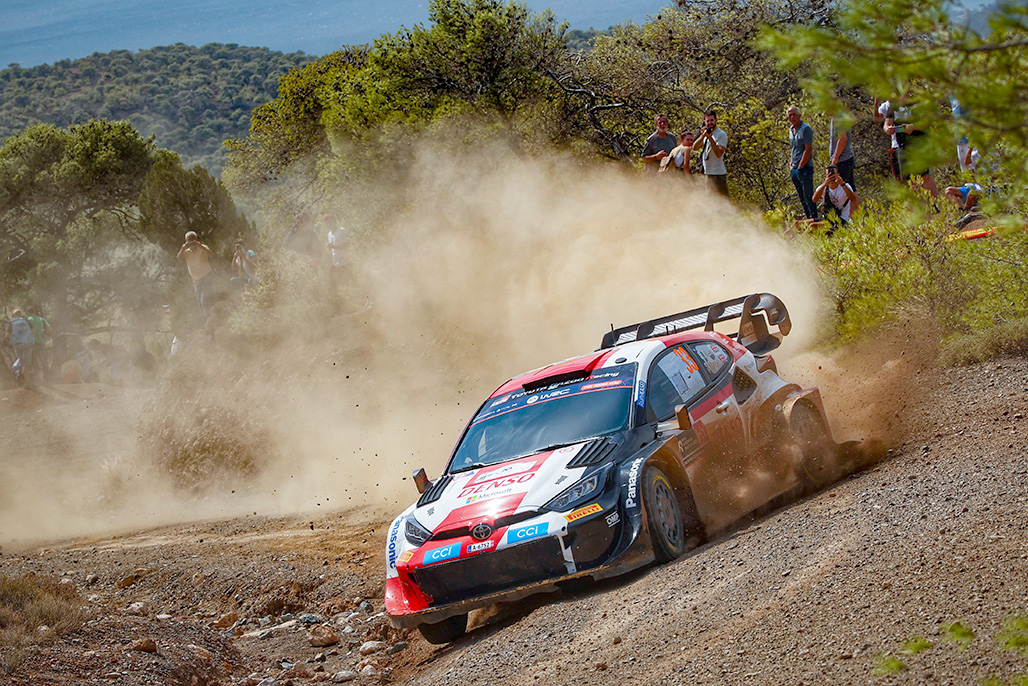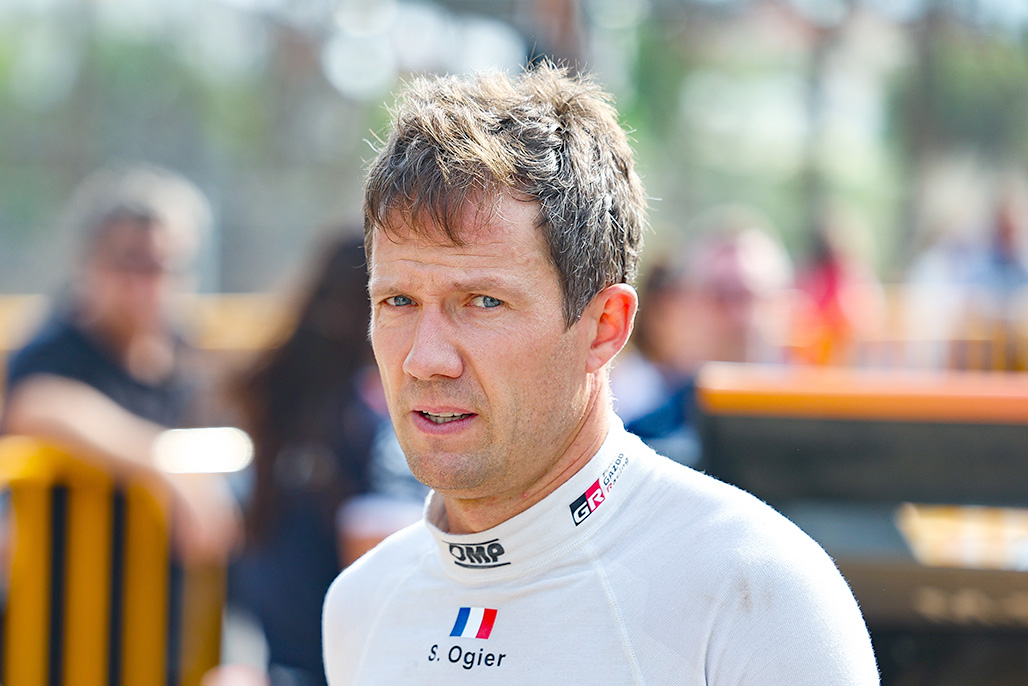 Rd.10 Acropolis Rally Greece
TOYOTA GAZOO Racing WRC 2023 Official Partners