TOYOTA GAZOO Racing World Rally Team made a solid start to the returning Rally Chile on Friday, with Elfyn Evans leading its charge in third overall.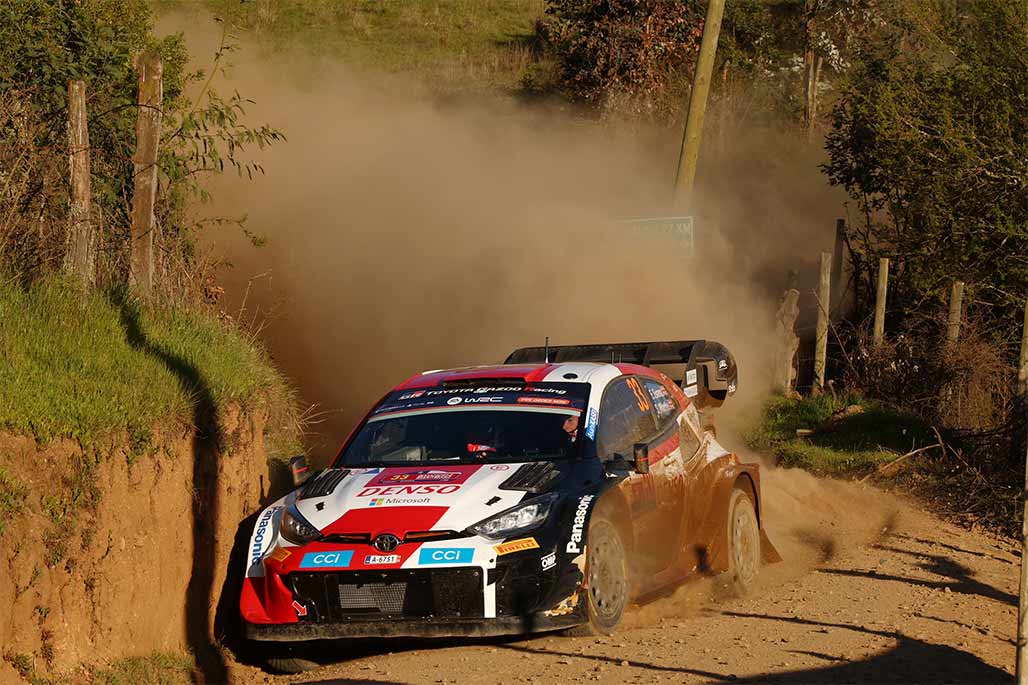 More than four years on from the FIA World Rally Championship's previous visit to the South American nation, the teams and drivers are tackling many different roads as well as different conditions – with the event taking place in spring rather than autumn.
Dry weather during the lead up to the start meant loose gravel and slippery conditions on Friday's stages, which were held on mainly unfamiliar roads to the south-east of the service park in Concepción – close to the city of Los Ángeles where a ceremonial start was held on Thursday evening.
Running second on the road based upon his championship position, Evans made a strong start in the morning, claiming the rally lead with the fastest time in SS2 and SS3. In the afternoon, grip seemed harder to come by at the front of the road order and Evans slipped to third, but he is still within 12.7 seconds of the lead overnight.
As championship leader, Kalle Rovanperä had to open the road, but was running just one place behind team-mate and main title rival Evans in fourth overall until the final stage of the day when a half-spin demoted him to fifth – 38.7s from the lead. Takamoto Katsuta improved his feeling and pace in the afternoon and is just 6.9s further back in sixth place.
Quotes:
Jari-Matti Latvala (Team Principal)
"It's been an interesting first day here in Chile, with probably the most challenging stages of the weekend. We had a strong morning and it was looking really promising: we didn't really expect that Elfyn could be in the lead this morning given his road position. But then the second pass in the afternoon was actually more difficult, which can happen when you're opening the road with loose gravel and a hard surface, because the lines are narrower and not so clear. So Kalle and Elfyn dropped some places, as the guys with better road positions were pushing hard and driving fast. Elfyn is still in touch for the victory though and his position will be better for tomorrow. Kalle lost a bit more than we were probably hoping, but he knows that he doesn't necessarily need to win here, and we'll see how he and Takamoto can do tomorrow."
Kalle Rovanperä (Driver car 69)
"Today was quite difficult for us. The stages were definitely looser and more slippery than I had been expecting. Where it had been drying up, it was a big challenge to open the road. We changed the setup of the car a bit for the afternoon and it was certainly a bit better in that sense, but the road cleaning was still a big factor: the surface was a bit messier with no clear lines to follow, so it was tough. Then I had a half-spin in the final stage and dropped a place, which was not good for the road position for tomorrow, but hopefully we can still start to fight back."
Elfyn Evans (Driver car 33)
"We had a really good morning but it wasn't easy. The grip levels were really low and today's stages were particularly technical. It was very fast in places, but also quite blind, so with the grip as it was, the pacenotes were really critical. Somehow the road seemed to be cleaning more in the afternoon, which was a bit of a surprise and made things quite difficult for us, and I also just didn't have the best feeling behind the wheel. But given our starting position this morning, it's quite OK to at least be in the fight tonight. We'll have a better position for tomorrow and can look to fight from there."
Takamoto Katsuta (Driver car 18)
"Today's stages were really difficult. They were mainly new for everyone and we knew the grip would be not so high, but it was even more slippery than expected. There were also quite a lot of blind corners, so you really needed to trust the pacenotes and the car. In the morning I was driving on the careful side with no rhythm, but in the afternoon I had a much better feeling. With my engineer, we changed quite a lot in the service and the car felt a lot better. The pace was also there, but I was still making some mistakes and losing a bit of time. Tomorrow will be a big challenge also with long stages and we'll be the third car on the road, but I will do my best."
End of day one (Friday):
1 Ott Tänak/Martin Järveoja (Ford Puma Rally1 HYBRID) 58m43.7s
2 Teemu Suninen/Mikko Markkula (Hyundai i20 N Rally1 HYBRID) +4.2s
3 Elfyn Evans/Scott Martin (Toyota GR YARIS Rally1 HYBRID) +12.7s
4 Thierry Neuville/Martijn Wydaeghe (Hyundai i20 N Rally1 HYBRID) +27.7s
5 Kalle Rovanperä/Jonne Halttunen (Toyota GR YARIS Rally1 HYBRID) +38.7s
6 Takamoto Katsuta/Aaron Johnston (Toyota GR YARIS Rally1 HYBRID) +45.6s
7 Grégoire Munster/Louis Louka (Ford Puma Rally1 HYBRID) +1m38.4s
8 Sami Pajari/Enni Mälkönen (Škoda Fabia RS Rally2) +2m09.6s
9 Oliver Solberg/Elliott Edmondson (Škoda Fabia RS Rally2) +2m22.9s
10 Alberto Heller/Luis Ernesto Allende (Ford Puma Rally1 HYBRID) +2m29.3s
(Results as of 17:30 on Friday, for the latest results please visit www.wrc.com)
What's next?
Saturday is the longest day of the rally, consisting of 154 competitive kilometres across two loops of three stages to the south of Concepción, overlooking the Pacific Ocean. In contrast to the other legs, most of the roads were driven on the WRC's previous visit to Chile in 2019.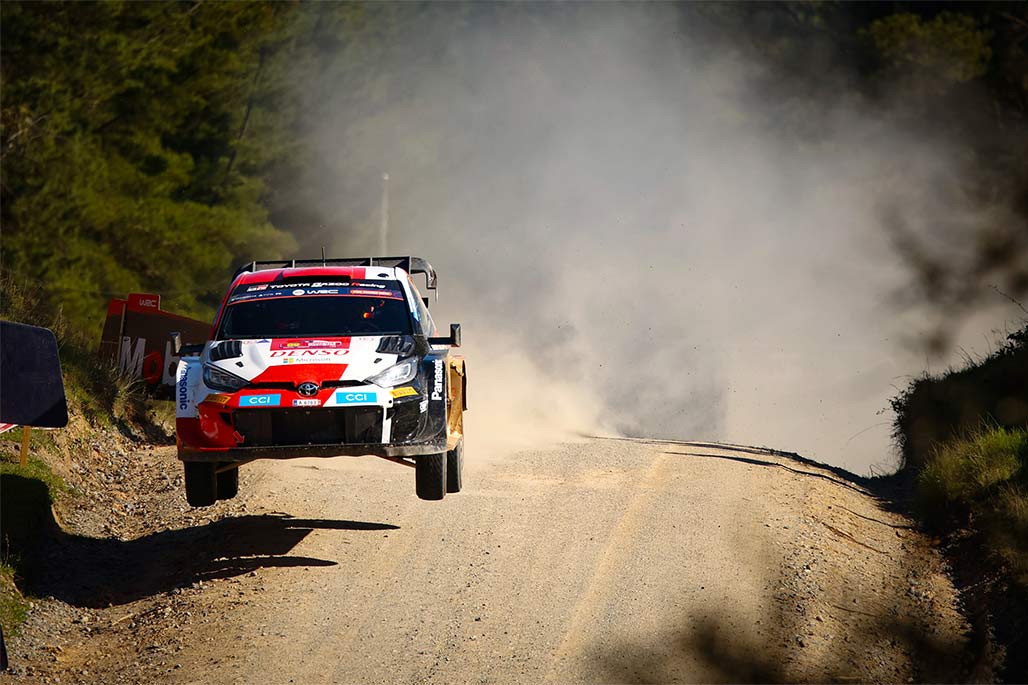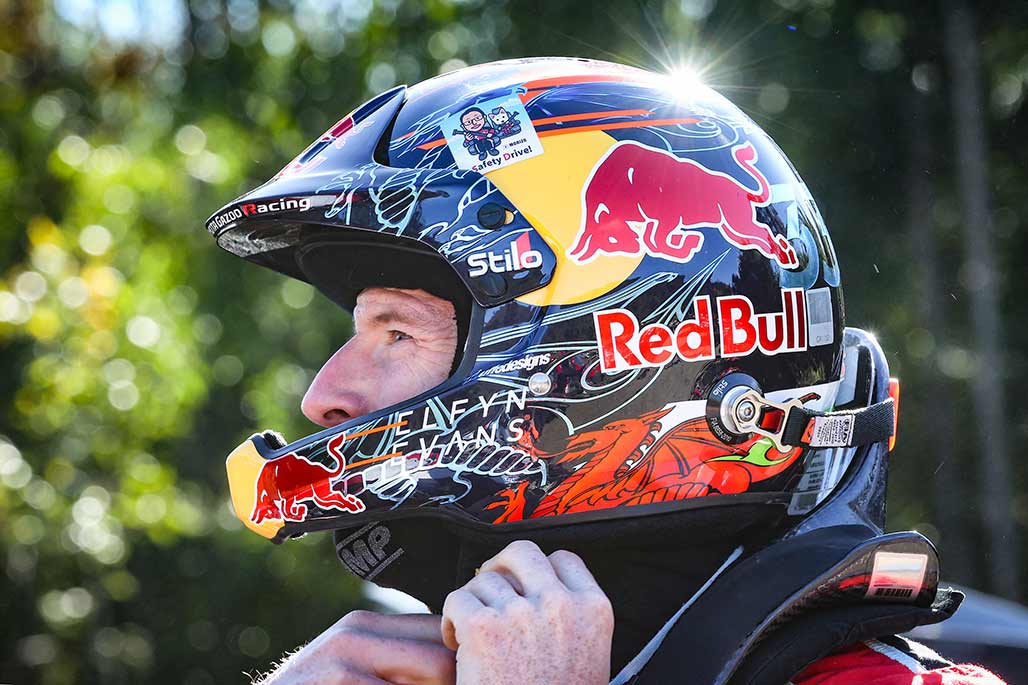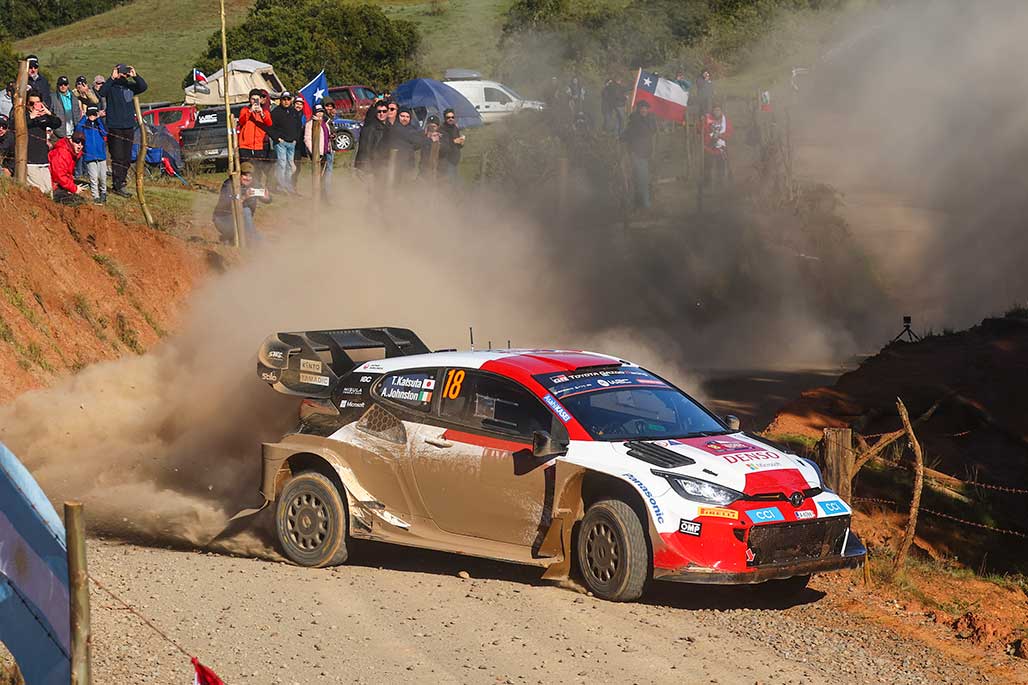 TOYOTA GAZOO Racing WRC 2023 Official Partners