The longest day of the Acropolis Rally Greece proved to be a tough one for the TOYOTA GAZOO Racing World Rally Team, with Elfyn Evans now its leading driver in fourth overall but still within sight of the podium places going into the final day.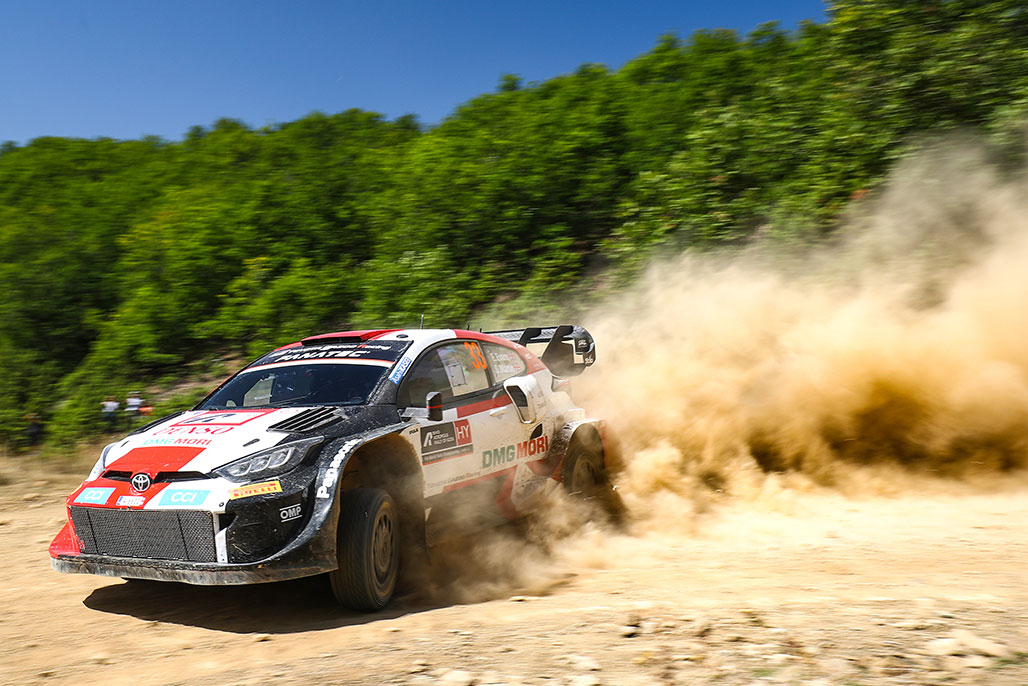 Saturday featured almost half of the rally's competitive distance, with 147.98 kilometres to be tackled across two loops of stages to the west of the service park in Lamia. The rough gravel roads combined with temperatures nudging 40 degrees centigrade made for an attritional day for many of the competing crews.
A consistent morning from Esapekka Lappi allowed him to move up into second place overall, but in the second stage of the afternoon loop he was slowed by a technical issue relating to his car's fuel system. After attempting to continue to the next stage he ultimately retired on the road section, but should return to action under restart rules tomorrow.
Evans was able to capitalise on the problems for others to climb from eighth to fifth overall in the morning, while also showing stronger pace in the afternoon despite the disadvantage of running fourth on the loose gravel roads. This allowed him to finish the day only 7.1 seconds away from third.
Beginning the day in ninth place after a challenging Friday running first on the road, Kalle Rovanperä damaged the rear of his car after running wide in SS9. He lost close to 15 minutes but was able to bring his car back to service so it could be repaired and he could continue through the afternoon loop.
Continuing his learning on his maiden Acropolis appearance, Takamoto Katsuta avoided major issues in his TGR WRT Next Generation entry and is seventh overall tonight.
Quotes:
Jari-Matti Latvala (Team Principal)
"It's been a difficult day for us. The Acropolis Rally almost always shows the tough nature that it's famous for and we experienced that today. Esapekka was doing a good job but unfortunately there was an issue with the fuel supply to the engine and that's why he had to stop before the end of the day, so we will need to investigate what happened. Kalle also lost a lot of time this morning with damage to the car, although we were able to repair it during the service. The positive thing is that Elfyn's pace was improving a lot this afternoon and he did a very good final stage to close the gap to third position, so we're still fighting to be on the podium on the final day. We will need to analyse and understand why this rally has been difficult for us and what we can learn for the future, but for now we are focused on taking as much as we can from tomorrow."
Elfyn Evans (Driver car 33)
"It's been a tough day in the car, and especially with the heat in the longest stage this afternoon. But our performance was much better in the afternoon than in the morning. The feeling in the car improved, the conditions were quite different to what we faced this morning and that seemed to suit us better. The times were much closer to the front and we managed to get back to within sight of the podium, which is good and gives us something to fight for tomorrow. We'll do our best to keep the pressure on."
Kalle Rovanperä (Driver car 69)
"Things were still quite difficult for us this morning. In the first stage I tried to push more than yesterday but we couldn't really make that show on the times. Then on the next stage I made a small mistake on one corner which was much more slippery than I expected. We went wide and hit something on the outside and damaged the rear of the car. It's frustrating to have made the mistake because without that, we would be in the points now. I'm not sure what will be possible tomorrow but we will of course try to do what we can."
Esapekka Lappi (Driver car 4)
"The morning was really tricky. The surface had changed a bit compared to yesterday and the sandy roads didn't seem to be suiting the car. When it was more abrasive and rough we were better. We were still in a pretty good position in second overall and the car felt much better on the second pass. But in the middle stage of the afternoon we had the issue with the fuel system and we weren't getting the response from the throttle that we needed. It's frustrating but there will be some positives to take from this rally: We had some challenges this weekend but we managed to be in the fight, which was really good."
End of day three (Saturday):
1 Thierry Neuville/Martijn Wydaeghe (Hyundai i20 N Rally1 HYBRID) 3h06m34.4s
2 Ott Tänak/Martin Järveoja (Hyundai i20 N Rally1 HYBRID) +27.9s
3 Dani Sordo/Cándido Carrera (Hyundai i20 N Rally1 HYBRID) +52.9s
4 Elfyn Evans/Scott Martin (Toyota GR YARIS Rally1 HYBRID) +1m00.0s
5 Pierre-Louis Loubet/Vincent Landais (Ford Puma Rally1 HYBRID) +2m40.1s
6 Craig Breen/Paul Nagle (Ford Puma Rally1 HYBRID) +3m47.2s
7 Takamoto Katsuta/Aaron Johnston (Toyota GR YARIS Rally1 HYBRID) +4m41.2s
8 Emil Lindholm/Reeta Hämäläinen (Škoda Fabia Rally2 evo) +5m58.4s
9 Nikolay Gryazin/Konstantin Aleksandrov (Škoda Fabia Rally2 evo) +6m43.0s
10 Yohan Rossel/Valentin Sarreaud (Citroën C3 Rally2) +7m27.8s
19 Kalle Rovanperä/Jonne Halttunen (Toyota GR YARIS Rally1 HYBRID) +16m04.1s
TBC Esapekka Lappi/Janne Ferm (Toyota GR YARIS Rally1 HYBRID)
(Results as of 19:30 on Saturday, for the latest results please visit www.wrc.com)
What's next?
The final day consists of three stages and a total of 45.06 competitive kilometres. Eleftherohori is run twice either side of the returning Elatia-Rengini test, with the repeat pass to serve as the rally-ending Power Stage with bonus points on offer.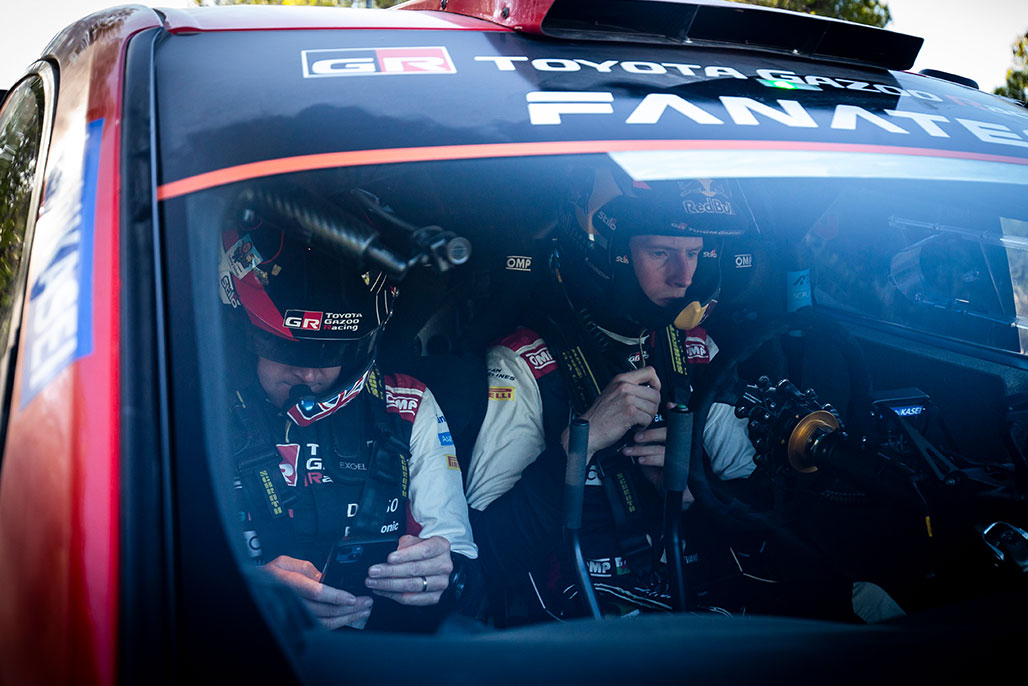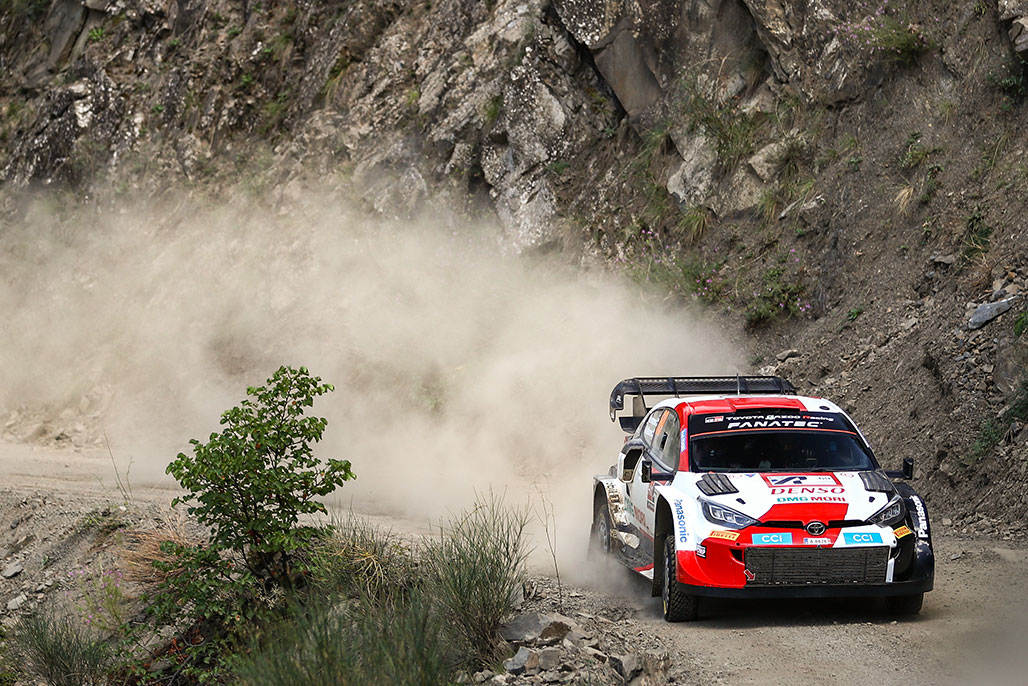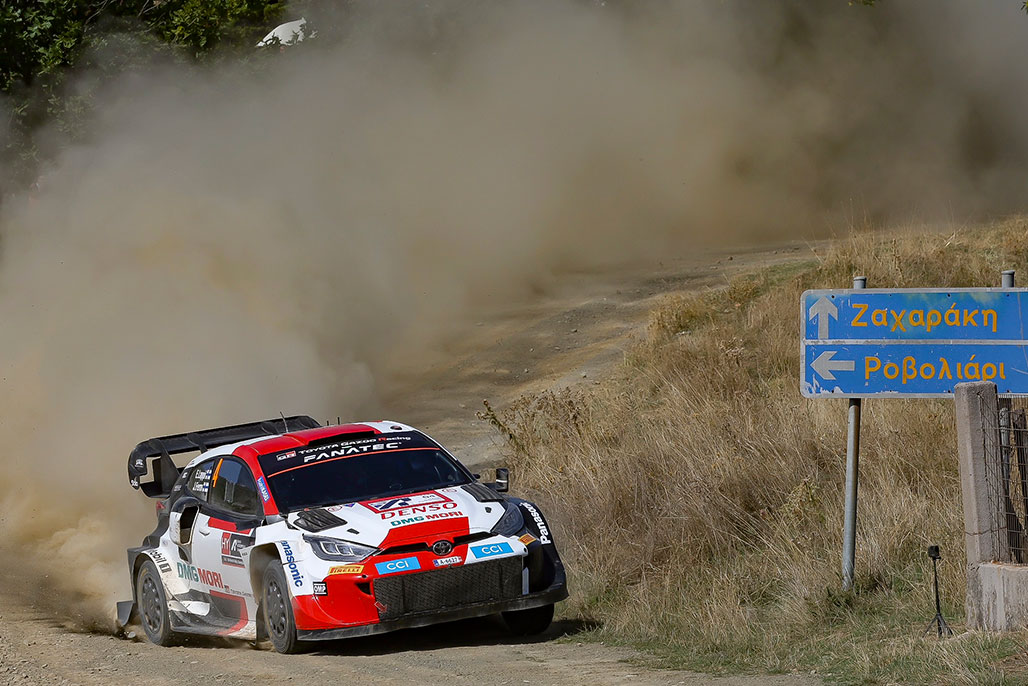 Rd.10 Acropolis Rally Greece