TOYOTA GAZOO Racing World Rally Team will seek to wrap up another successful FIA World Rally Championship season with a home win at Rally Japan on November 16-19.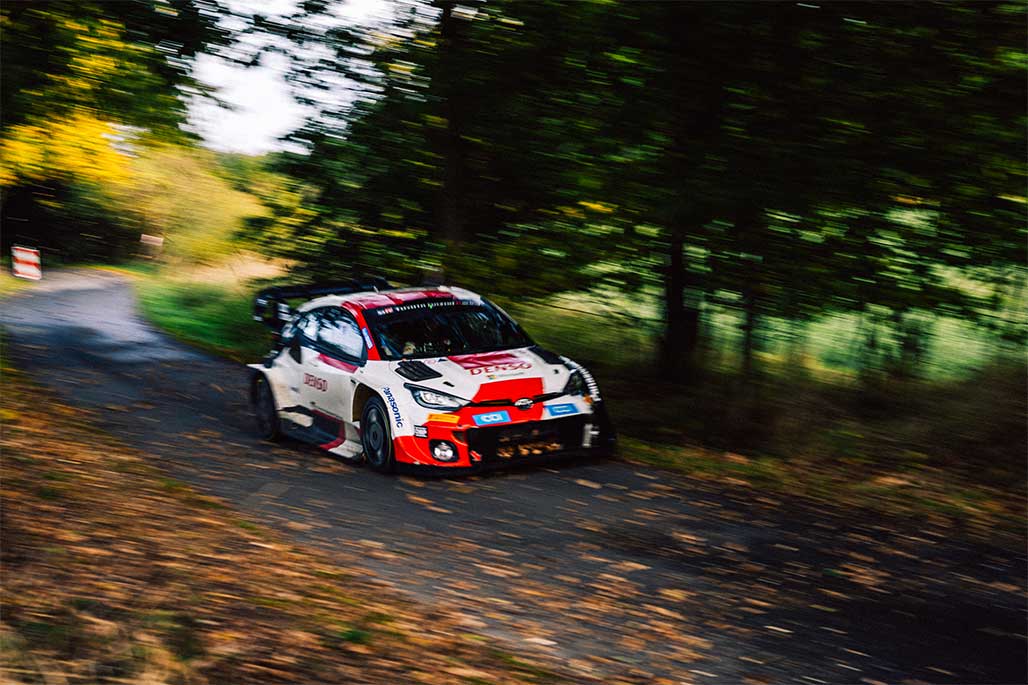 Just as in 2022 when the event made a welcome return to the WRC calendar, TGR-WRT will arrive for the final round on Japanese roads having already secured a hat-trick of championship titles. The team clinched the manufacturers' title at round 11 of 13 in Chile, before Kalle Rovanperä and Jonne Halttunen claimed their second successive drivers' and co-drivers' crowns at last month's Central European Rally.
Elfyn Evans was a contender for victory in Japan a year ago and arrives in second place in the drivers' standings, seven points ahead of Thierry Neuville (Hyundai). Sébastien Ogier also showed the pace to win in Japan last year, and will aim for the fourth victory of his partial 2023 schedule.
Takamoto Katsuta achieved a memorable podium finish at his home event in 2022 and once again lines up in a fourth GR YARIS Rally1 HYBRID with the support of the TGR WRC Challenge Program.
Rally Japan takes place on demanding asphalt roads in the mountains of the Aichi and Gifu prefectures, near the city of Nagoya. Many of these are technical and narrow in nature, twisting through forests with constantly changing grip levels.
The service park will again be located at Toyota Stadium, which this year, in addition to the start and finish ceremonies, will itself host competitive action. This super special will run as the first stage on Thursday evening, and again at the end of Friday and Saturday. Friday is the longest day of the rally at 133.26 competitive kilometres and includes a familiar trio of stages north-east of Toyota City to be run twice either side of mid-day service.
Saturday takes the action south around Okazaki, where two passes of a super special will precede a mid-day tyre fitting zone. The morning's opening two mountain tests are repeated in the afternoon before a further stage near Shinshiro and the return to Toyota Stadium. Six stages will conclude the rally on Sunday, taking the event north-east to Nakatsugawa where another tyre fitting zone splits two loops of three stages.
Quotes:
Jari-Matti Latvala (Team Principal)
"We are reaching the end of another amazing season for our team. Now that we have secured all three titles once again, the clear target that remains is to win Rally Japan, which is one of two home events for us. Last year, we could get Takamoto onto the podium in front of his home fans which was really nice, but everybody is really motivated to get the win this time. We will have all four drivers there and they don't really need to worry about the championship anymore, so they are free to fully attack the rally and target the victory. It's a challenging event because even though it's a second consecutive rally on asphalt, the roads in Japan are very different to Central Europe. Without the chance to test before the rally, we need to be able to adapt the car setup accordingly."
Kalle Rovanperä (Driver car 69)
"I always enjoy going to Japan and it's going to be nice to go back there having already secured the championship, just as we did last year. The Rally Japan stages are really demanding and the roads maybe don't suit me as well as on some other asphalt rallies. Last year we didn't have the best performance there, but I really want to do improve on that this time. It's a home rally for the team and we all want to do a better result. It's a busy week to be a Toyota driver, but with no pressure around the championship, I think we can enjoy this rally a bit more and I hope we can do a good result."
Elfyn Evans (Driver car 33)
"Rally Japan is going to be an important rally for myself and the team, and we obviously want to finish the season on a high. It's definitely not an easy rally to go to, but we were in contention for the win until quite late on last year and we would really like to put that right. Hopefully we can find that same kind of pace this time around. Even though we know most of the stages from last year, there are still some unknowns because we can't test on those kind of roads beforehand. The setup is therefore a bit of a guess based on what we had last year and what we've learned since, but we will do our best to adapt."
Sébastien Ogier (Driver car 17)
"I'm looking forward to Rally Japan. Even though we have already achieved our main targets for the season as a team, as a Toyota driver I still feel a responsibility to try to deliver a home win in Japan. That would be a very special and important result. Personally, I hope it will be better than our last rally, and hopefully the conditions in Japan will be a bit more enjoyable: I think we saw last year that there are not so many opportunities for cutting, so the conditions can remain a bit more stable for everybody regardless of starting position. Hopefully we can have a good fight and end the season on a high."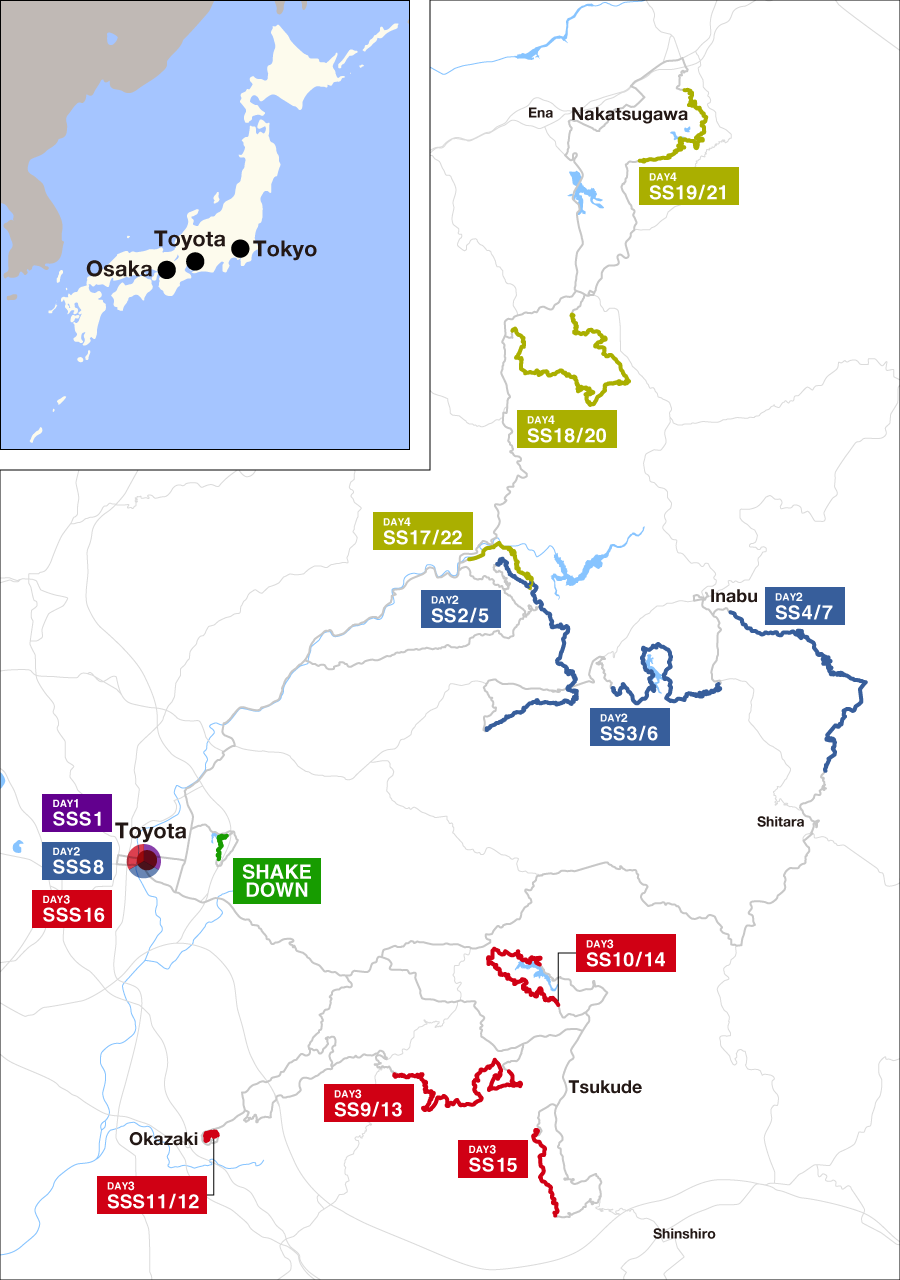 TOYOTA GAZOO Racing WRC 2023 Official Partners